It's not uncommon for your hair to change as you get older. As a younger person, maybe you had a full head of brown, black, red, or blonde hair. Now that you're older, you may notice thinning in certain areas of your head, or your hair may change from its original color to gray or white.
Your body has hair follicles, which are small sacs that line skin cells. Hair follicles have pigment cells known as melanin. These cells give your hair its color. But over time, hair follicles can lose pigment, resulting in white hair.
Is white hair normal?
Whitening of hair is a sign of ageing. Some associate grey hair with wisdom and maturity, not when it occurs prematurely. Anyone who has grey hair before the age of 40 is greying prematurely. Is your hair going grey early, what could be the reason behind it?
What Causes White Hair?
Hair growth happens when old cells are pushed out by the hair follicles due to the production of new cells. It occurs in three stages—growth (anagen), cessation (catagen), and rest (telogen). During the rest period, your hair reaches its lifespan and falls out, and a new strand grows in its place. When your hair grows, it is injected with pigments that give it color. With age, the amount of pigment that is injected into each strand of hair gets reduced, which is why it turns gray and eventually white.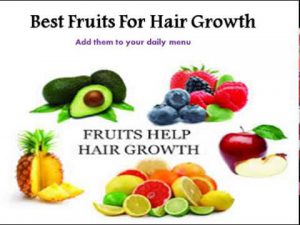 The occurrence of white hair is determined by the following factors.
1. Genetics
It is the predominant factor in determining at what age your hair loses pigment. For some people, it can happen even before they turn 20. For others, the first strands of white appear rather late .
2. Deficiency Of Melanin
In most of the cases, a deficiency of melanin is the leading cause of hair whitening. The production of melanin depends upon appropriate nutrition and protein supplements. The lack of these nutrients causes melanin to fall below acceptable levels.
3. Hormones
Your hormones have a huge impact on the pigmentation of your hair. An imbalance can cause your hair to turn white .
4. Medical Conditions
Certain underlying medical conditions can trigger a loss of pigment in your hair. They include a deficiency of vitamin B12 or problems with the thyroid and pituitary glands .
5. Stress
Stress caused by hectic schedules is a major cause of premature graying, along with excessive intake of alcohol and junk food.
6. Chemicals
Sometimes, usage of chemical-based shampoos, soaps, hair dyes, etc. may directly cause this problem. However, it can result from some allergic infections as well.
7. Extrinsic Factors
Changes to your hair color can occur due to external factors such as the climate, pollution, and exposure to certain chemicals. These factors speed up the process of aging .
White hairs are usually seen as a sign of getting old, so it's understandable that you want to get rid of them. Luckily there are several things you can do to cover up white hairs, prevent more from growing and even reverse the process. Just start with Step 1 below to find out more.
Eat a hair-healthy diet. Maintaining a healthy, balanced diet plays a huge role in the health of your hair, so making sure your body is getting all the hair-friendly vitamins and nutrients it needs can help to prevent white hairs.
Make sure you are eating plenty of lean protein (hair is made from protein), fruits, vegetables and whole grains. Drink plenty of water for hydration.
More specifically, make sure you are getting enough of the vitamin B12 and the mineral zinc. If you don't feel you are getting enough in your diet naturally.
Also make sure you are getting adequate amounts of vitamins A, C and E and of minerals like copper, iron and folic acid.
Biotin (sometimes called vitamin H) is another important vitamin for healthy, naturally-colored hair. It is found in foods like cucumbers, oats and almonds.
Avoid poor quality hair products. Poor quality hair products are full of chemicals such as sulfates, phosphates, chlorine and ammonia which dry out the hair and weaken the roots, making you more prone to white hairs. Therefore, you should stick to hair products with as many natural ingredients as possible.
Give yourself regular head massages. Head massages help to stimulate blood flow to the scalp, which keeps hair growing healthily. If possible, massage a natural oil like almond or coconut oil into the scalp, as this helps to deeply moisturize the hair roots.
Quit smoking. According to one study, smokers are four times as likely to have white or grey hairs as their non-smoking counterparts. Smoking also causes hair to look dull and brittle and make it more prone to falling out.
Take Melancor. Melancor is a tablet-based product which rejuvenates natural hair color by stimulating the production of melanin in the hair follicles. It can help restore color to grey hair, and also prevent new grey hairs from forming. It needs to be taken once a day and has no common side effects. It can be purchased online.