Top 9 Most Amazing Caves in The World
9 Reed Flute Cave, China
This natural limestone cave has been remain as most attractive site of Guilin, China, discovered back in 792 AD. This cave named after the verdant needs growing outside the cave. The rock formations and large number of stalactites makes inner part of cave so attractive.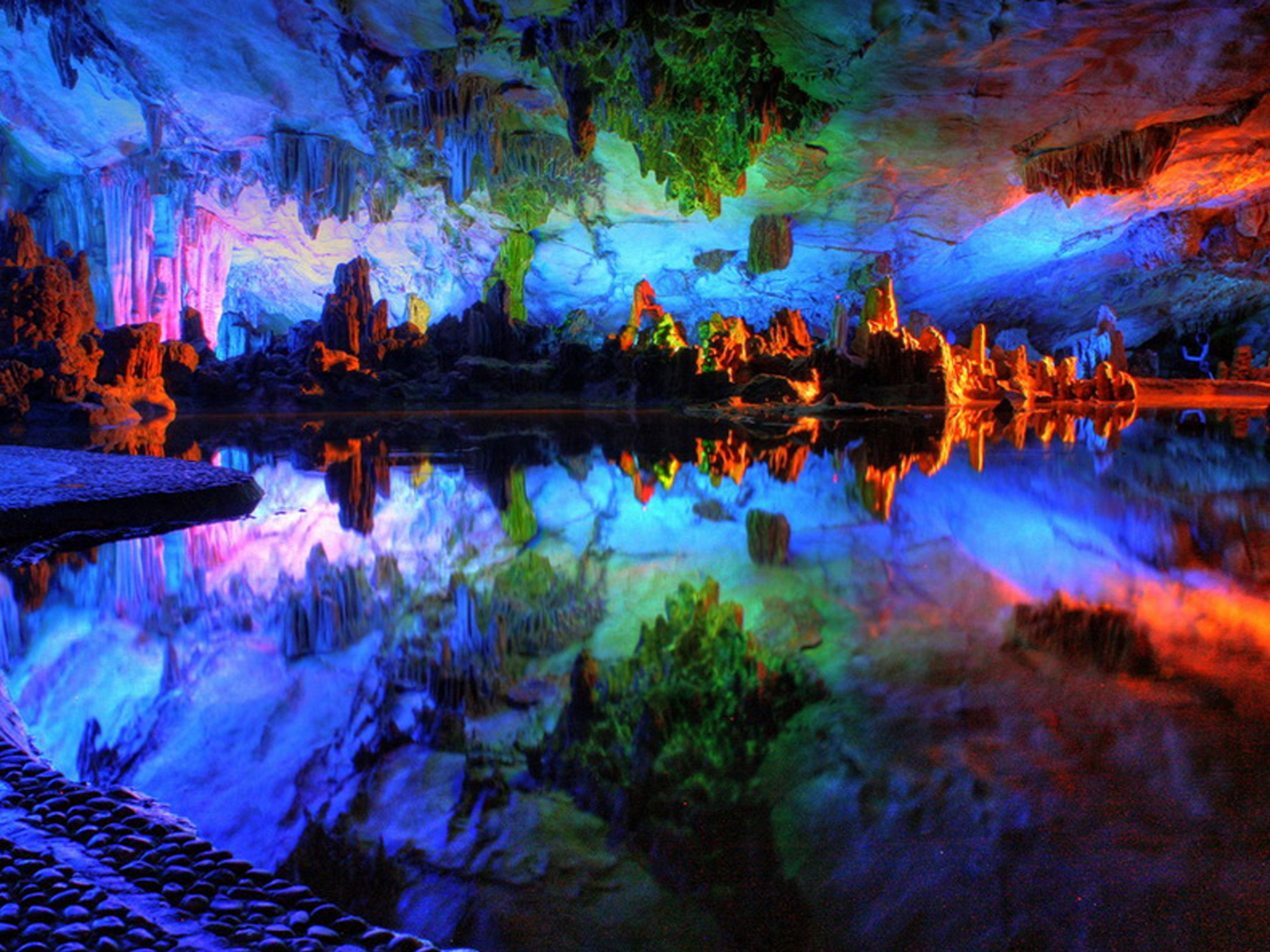 8 Tham Lod Cave, Thailand
Tham Lot cave is a 1,666-metre-long cave system near Sop Pong in Pang Mapha District, Mae Hong Son Province, northern Thailand. The River Nam Lang passes through the cave lined with stalactites and stalagmites. There are huge numbers of bats and swifts at the cave. Ancient drawings can also be found within this cave wall. There are many stalactites and stalagmites inside the 1.6 km long cave. The whole area is surrounded by forest, and small paths lead tourists to this cave, within the cave you can see a large number of swifts and other species of birds.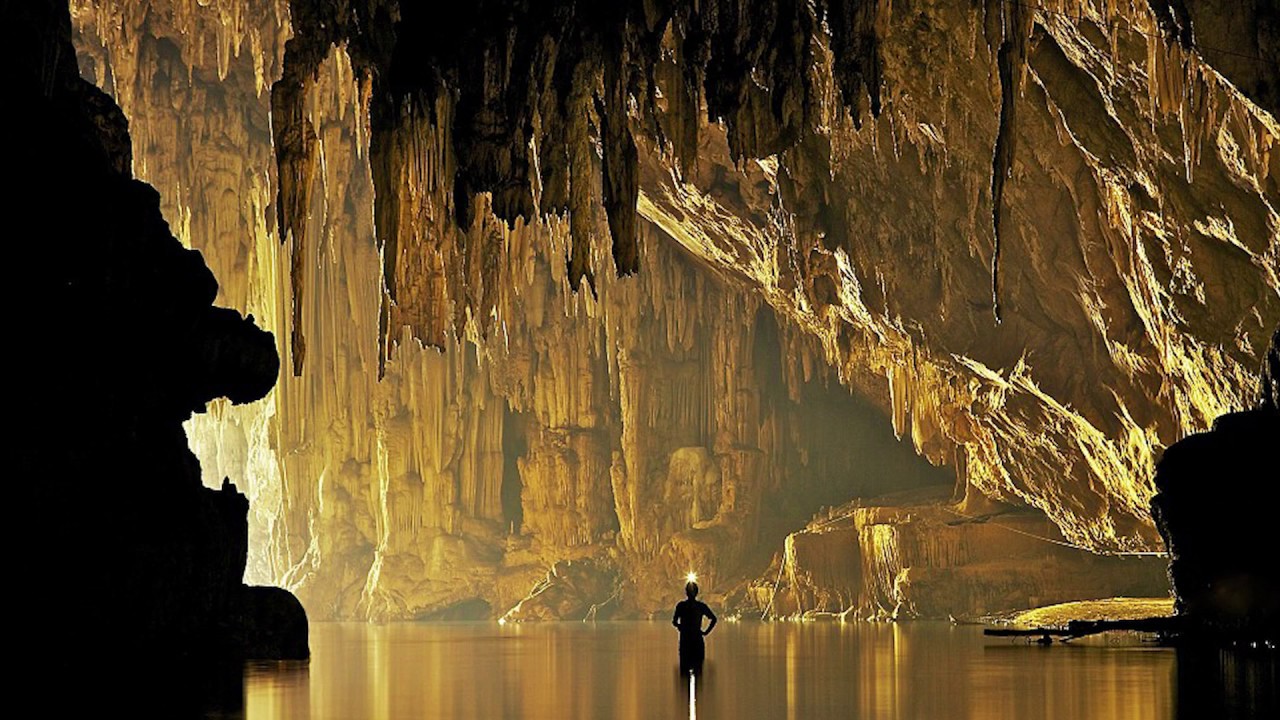 7 Marble Caves, Patagonia
This water-filled cavern system is located within the Chile-Argentina border at general carrera lake, Patagonia, one of the most remote areas in South America. It is one of world's largest marble deposits. This magnificent marble cave system was created by the continuous action of waves for more than 6000 years. This water filled cave illuminated by sunlight, as it is lined within the walls with turquoise water. The cave holds various amounts of water at different points of time.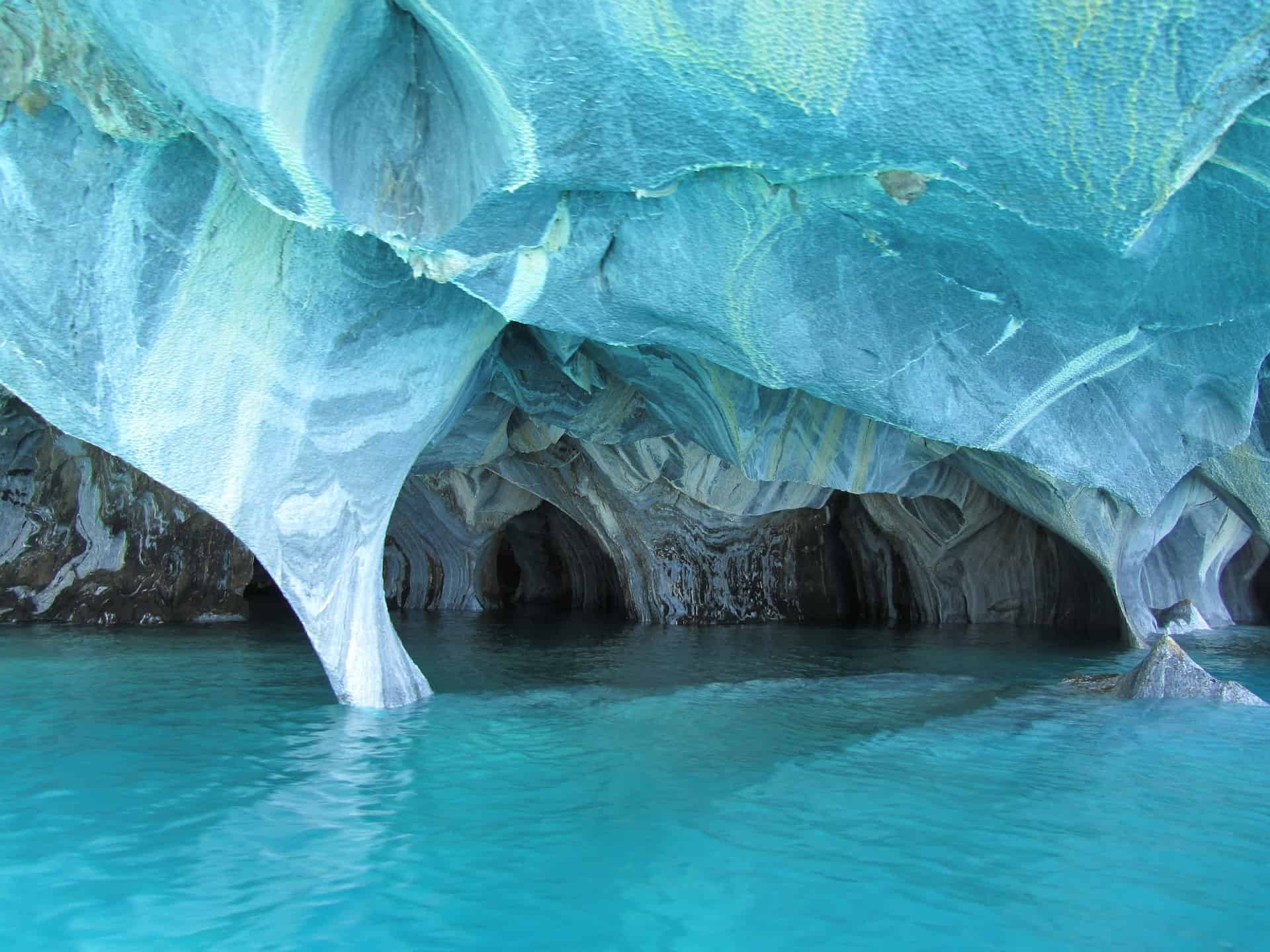 6 Cave In Algarve, Portugal
The Algarve, the southernmost area of Portugal, is renowned for its beaches and golf resorts along the Atlantic. Whitewashed fishing villages were transformed in the 1960s on low cliffs overlooking sandy coves, and now its central shore between Lagos and Faro is lined with villas, hotels, bars and restaurants. Less developed is the western Atlantic coast of the region and its rugged interior. Visitors can only enter this cave by wind. It provides three big openings, the most enticing position inside the Algarve coastline. This site also includes clear blue water, attracting multiple tourists each year.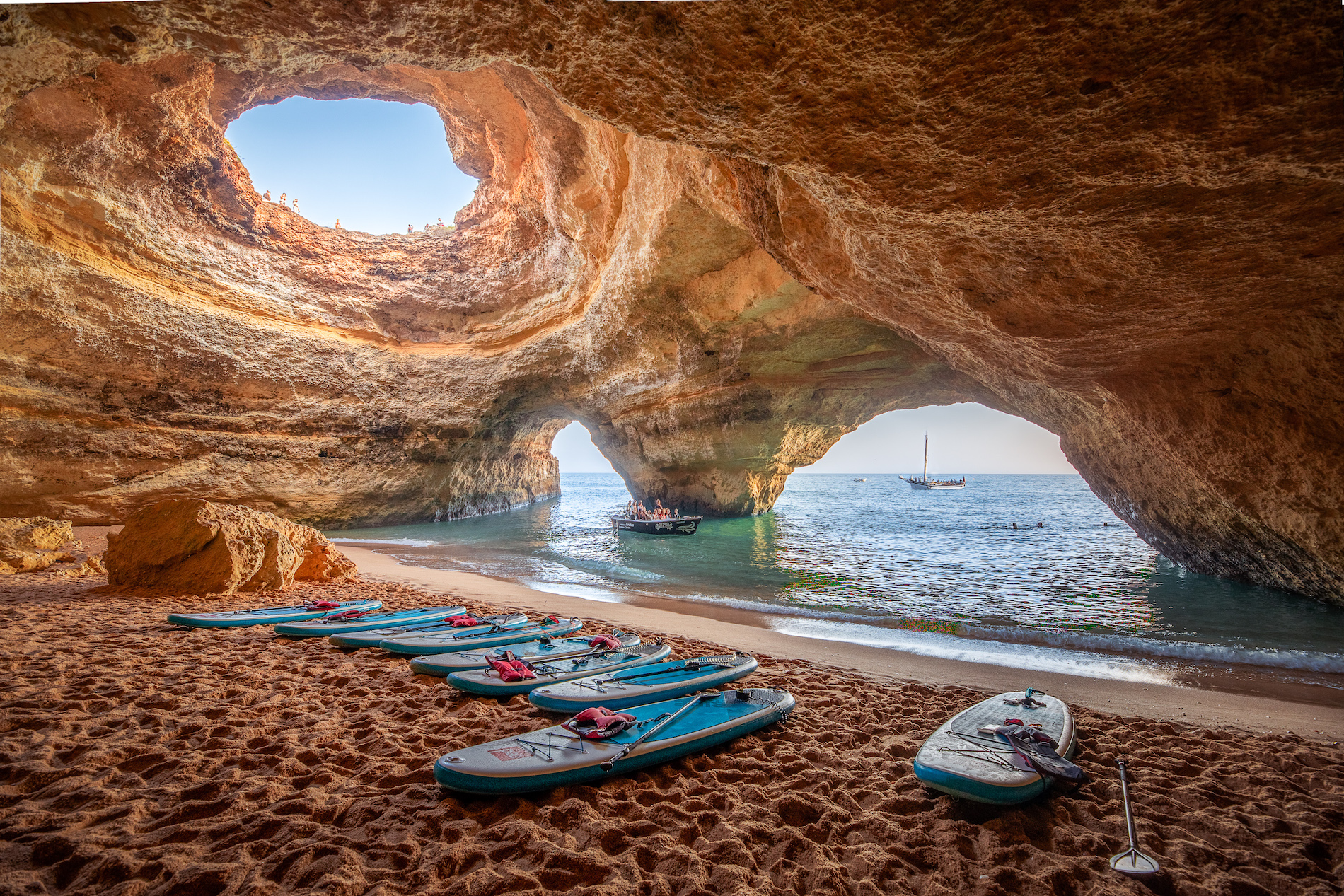 5 Batu Caves, Malaysia
Batu Caves is a limestone hill in Gombak, Selangor , Malaysia, with a chain of caves and cave temples. From the Malay word batu it takes its name, meaning 'rock.' Batu Caves is also the name of a neighboring city. The cave is one of India's most popular Hindu shrines and is dedicated to Lord Murugan. One of the country's most popular Hindu shrines is the cave temple on the batu hill. To reach this temple visitors have to climb 272 steps. This temple complex contains three major caves, one larger having Hindu shrines. Remaining two caves that were found as gallery and museum, there are many paintings and sculptures.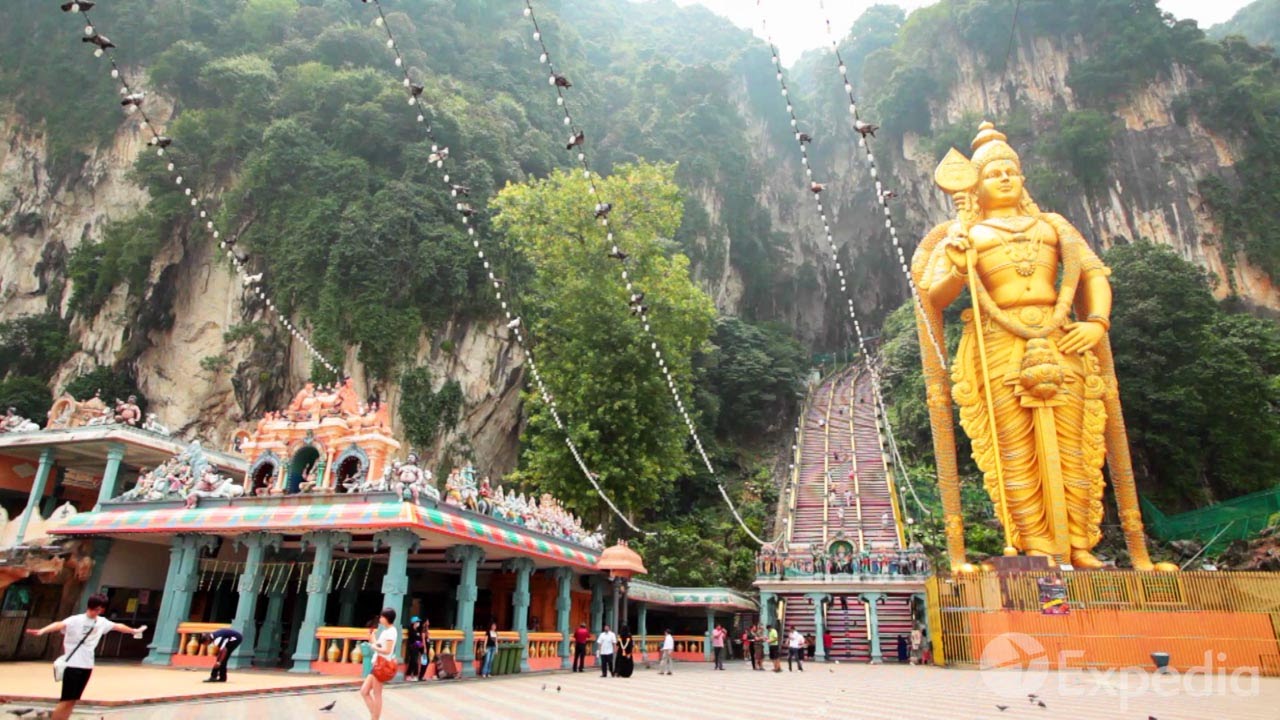 4 Glowworms Cave, New Zealand
The highlight of the Waitomo Glowworm Caves is a cave on New Zealand's North Island, at Waitomo. It is famous for its population of Arachnocampa luminosa, a species of glowworm found exclusively in New Zealand. This cave is part of the Waitomo Caves network which includes the Cave Ruakuri and the Cave Aranui. This location is renowned for the highest glowworm population, and resides solely in New Zealand. They live only in deep forest or dark caves, as other conditions do not suit their growth. This mosquito-sized glowworm hangs inside caves ceilings and creates bioluminescent glow, becoming one of New Zealand 's finest attractions.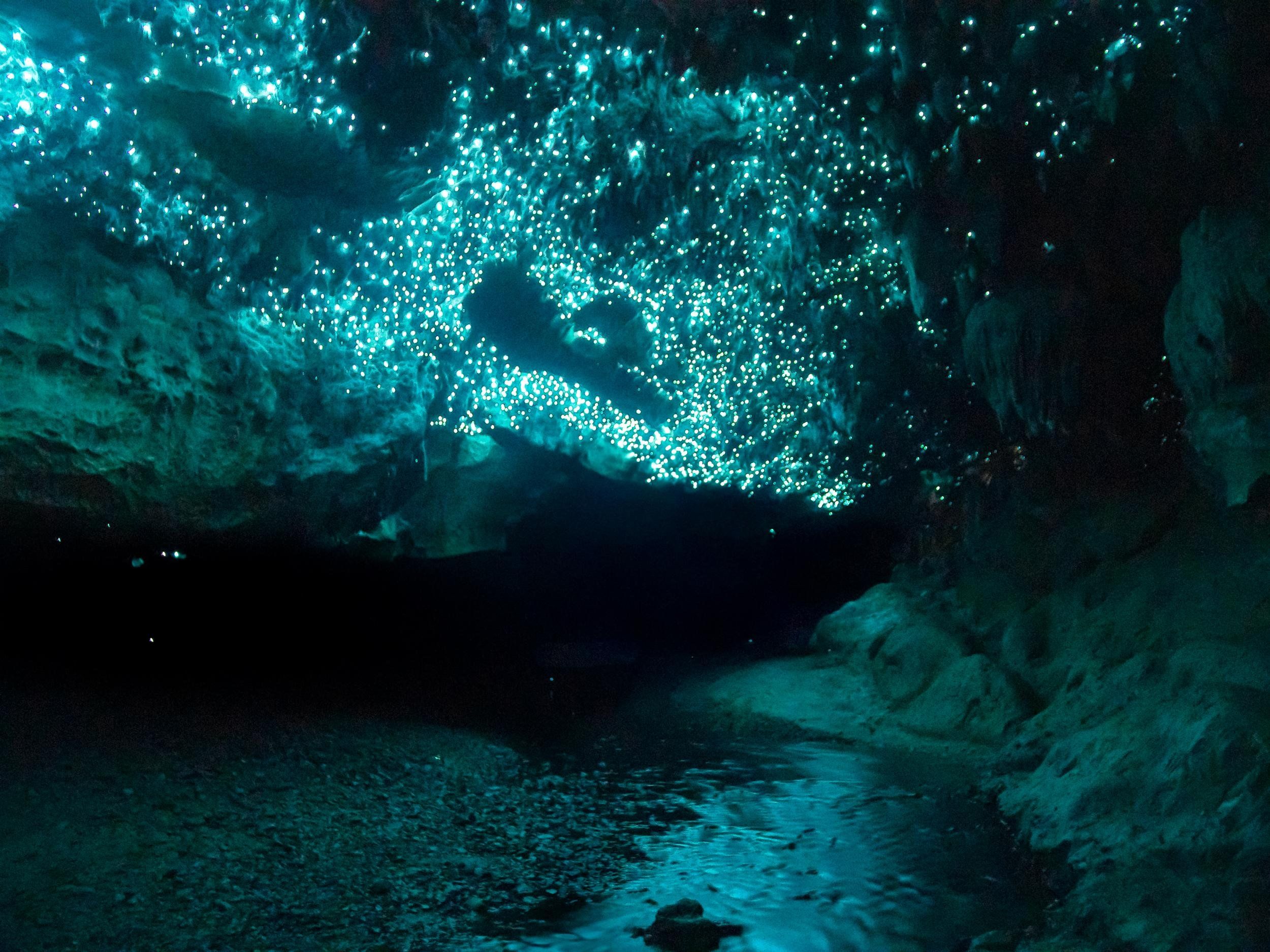 3 Vatnajokull Glacier Cave, Iceland
This sits in Iceland's vatnajokull glacier, Europe's biggest glacier. It was formed by glacial ice water melting and compression, it took millions of years. The air bubbles and ice crystal gave the cave clarity and appealing blue colour. Visiting this crystal cave in the summer season is completely not healthy, as glaciers melt and travel at that time.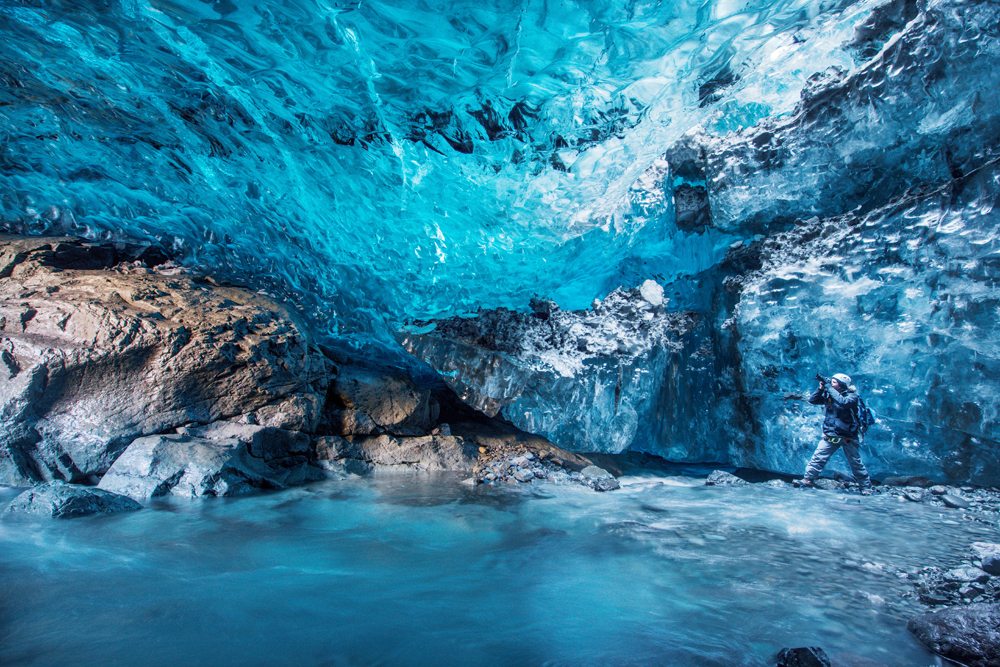 2 Naica Mine, Mexico
This largest crystal cave was found in the year 2000, about 1000 feet below the limestone host rock, during the mining process. Place is vulnerable to high heat from Earth's depth, this spectacular cave closed for visitors. The largest crystal found here is 500,000 years old. In fact the giant crystals inside this cave are softer than human finger nails. All the crystal pillars made of gypsum inside this cave. These crystals are formed when the depth of Earth's superheated water cooled down and saturated with gypsum.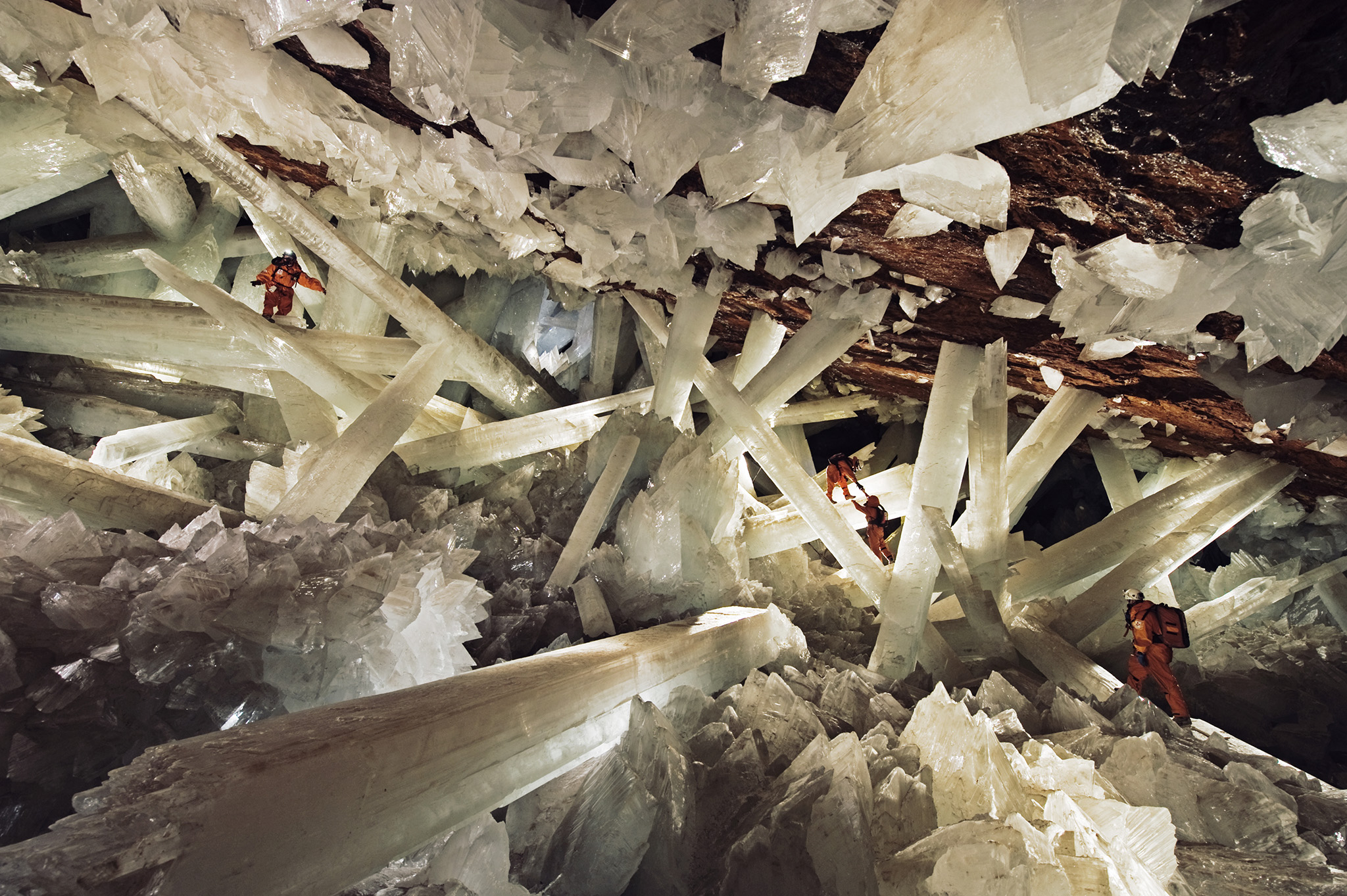 1 Son Doong Cave, Vietnam
Son Doong Cave's real name is "Mountain River Cave," created by river activity, eroding calcareous from the bottom of the mountain, around 2-5 million years ago. A local man named Ho-Khanh discovered Son doong cave in 1191, the first survey was conducted in 2009 by British cave research team. Son doong cave has a length of 9 km and a height of 150 metres. The fast flowing underground river has 1.6 kilometers in length. Inside the cave this river makes whistling sound. Son doong cave linked with 150 individual cellars.