Top 9 Magnificent Rock-Cut Caves in India
9 Barabar Caves, Bihar
The Barabar Hill Caves are India's oldest surviving rock-cut caves, dating from the Maurya Empire, some of them with Ashokan inscriptions, located in Jehanabad district Makhdumpur area, Bihar, India, 24 km north of Gaya. Those caves were founded during Emperor Ashoka 's reign in 200 B.C. Barabar 's four caves were carved out on giant granite rock called Lomas Rishi, Sudama, Karan Chaupar, and Viswa Zopri. The Barabar Caves inscriptions show that the caves are meant for the Ajivika Buddhist monks.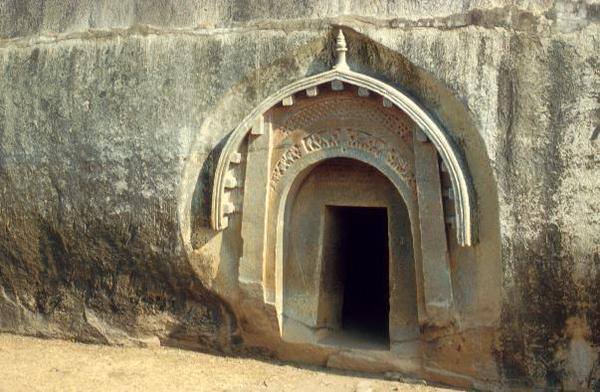 8 Varaha Cave Temple, Tamil Nadu
Varaha Cave Temple is a rock-cut cave temple situated at Mamallapuram, on the Bay of Bengal's Coromandel Coast, in Kancheepuram District , Tamil Nadu, India. It is part of the top hill town, 4 kilometers north of the rathas' main Mahabalipurm sites and the Shore Temple. Varaha scupture, one form of Lord Vishnu, is the most notable feature at the site. This represents Varaha rising from the ocean to Bhu Devi, Goddess Earth. The cave dates back to the 7th century, and is also Mahabalipuram 's oldest historical city site.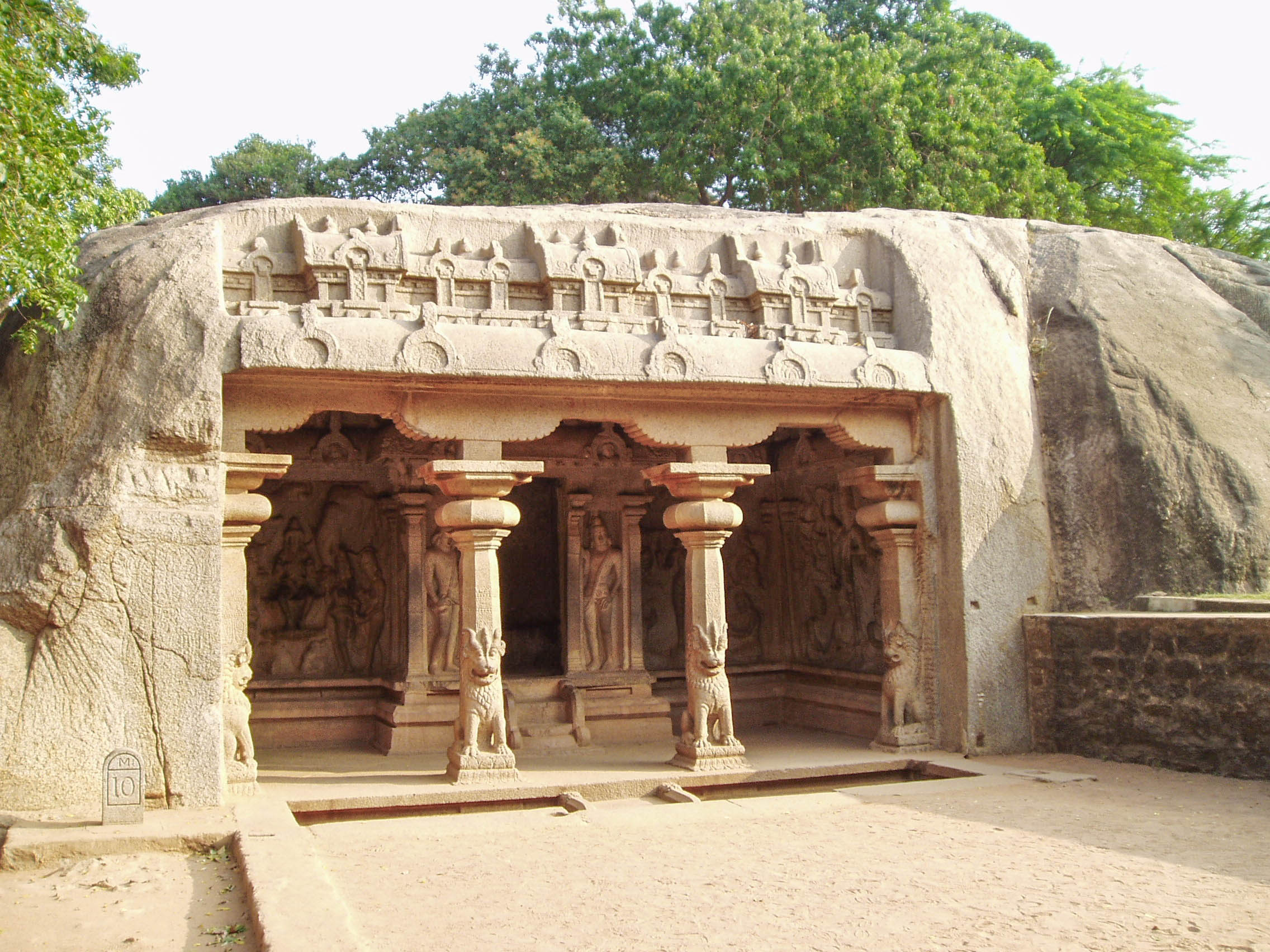 7 Pandavleni Caves, Maharashtra
The Nasik Caves, or sometimes Pandavleni Caves, are a group of 24 caves carved between the 1st century BCE and the 3rd century CE, though additional sculptures have been added up to about the 6th century, reflecting mainly changes in Buddhist devotional practices. Pandavleni caves or Trirashmi caves make up a network of 24 Hinayana Buddhist caves situated at Maharashtra's Nashik. Such rock-cut caves were sculpted from 1st century B.C to 2nd century A.D. Of the 21 caves in Pandavleni, 20 are 'Viharas' and the rest is a 'chaithya.' Many of the caves in Pandavleni are interconnected by ladders cut in stone. In fact, there are rock-cut water tanks once used by Buddhist monks.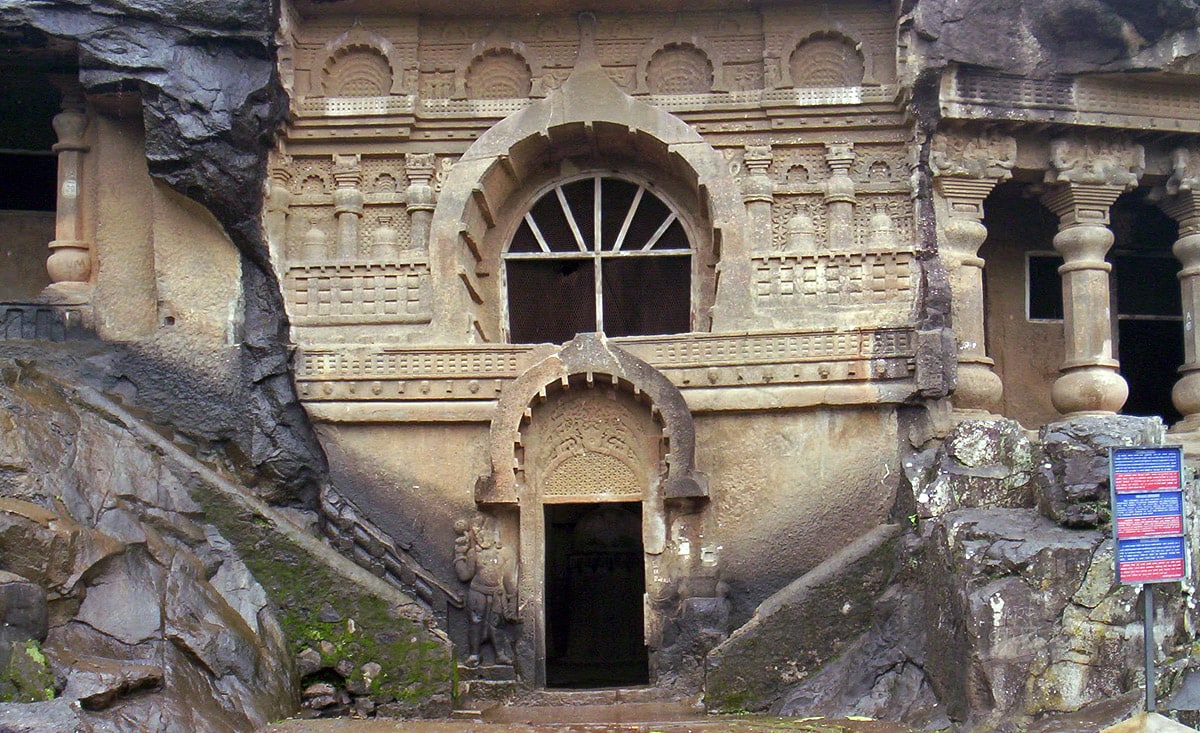 6 Badami Caves, Karnataka
The Badami Cave Temples are a complex of Hindu and Jain Cave Temples situated in Badami, a town in northern Karnataka district of Bagalkot, India. The caves are considered an example of Indian rock-cut architecture , particularly the 6th-century Badami Chalukya architecture. The Brahmin caves are dedicated to Vishnu and Lord Shiva. Between the 6th and 7th centuries the caves were carved by Chalukya dynasty. Once Badami was Chalukya dynasty 's capital also. The caves at Badami represent both styles of Nagara and Dravidian.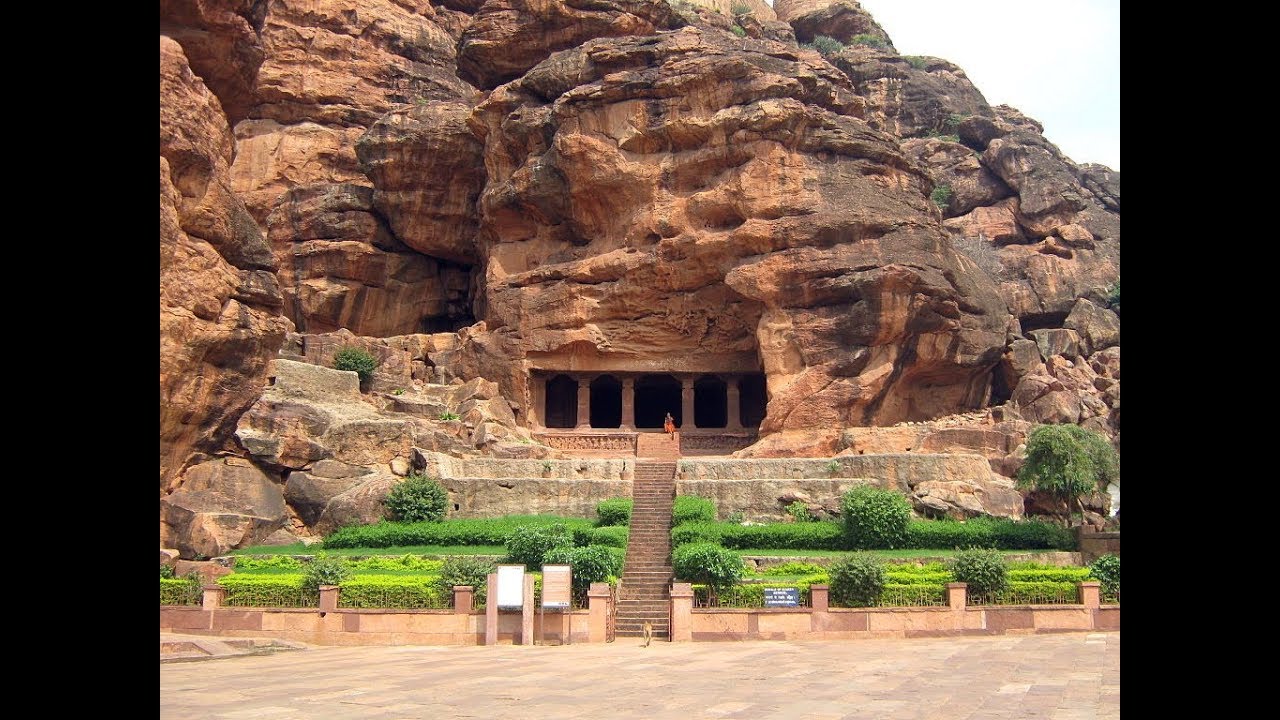 5 Kanheri Caves, Maharashtra
The Kanheri Caves are a group of caves and rock-cut monuments that are carved into a huge basalt outcrop in the Sanjay Gandhi National Park reserves, on the former Salsette Island in the western suburbs of Mumbai , India. The Kanheri caves are made up of one hundred and nine caved in huge volcanic rock built on. Such rock-cut caves were sculpted from 1st century B.C to 10th century A.D. The site also features canals and rock-cut channels for storing rainwater in large tanks. Buddhist monks once used the larger caves at the site as Chaityas, The Halls of Prayer. Such caves also feature massive Lord Buddha stupas, paintings, and reliefs.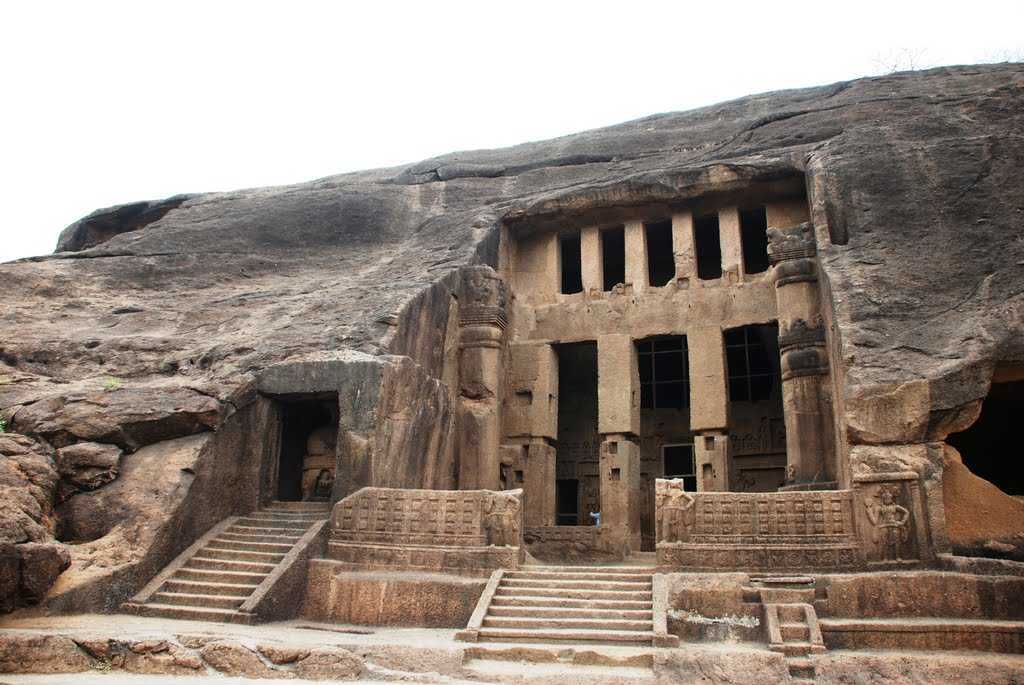 4 Belum Caves, Andhra Pradesh
The Belum Caves, known for its speleothems such as stalactite and stalagmite formations, is the largest and longest cave system open to the public on the Indian subcontinent. The Belum Caves have long corridors, galleries, spacious freshwater caverns and siphons. The caves are nearly 3229 meters long and reach 150 feet from ground level to deepest point. Inside Belum caves are passages, chambers, and galleries. The Buddhist monks and Jains used those caves once. India's archeological survey has uncovered from these caves remains of vessels dated to 4800 B.C. It is the historical value of Belum caves.
3 Udayagiri Caves, Odisha
Udayagiri and Khandagiri Caves, formerly known as Kattaka Caves or Cuttack Caves, are partly natural and partly artificial caves of archeological, historical and religious significance near the town of Bhubaneswar in Odisha , India. There are 18 known caves within the hills of Udayagiri. There are also 15 caves inside the adjacent Khandagiri. The Udayagiri caves are partly natural and partly built in 1st century B.C by the order of Jain king Kharavela. The entrances to Udayagiri Caves are decorated with attractive columns and arches. The Udayagiri elephant cave contains legible King Kharavela inscriptions.
2 Ellora Caves, Maharashtra
Ellora is a UNESCO World Heritage Site located in Maharashtra, India's Aurangabad district. It is one of the world's largest rock-cut monastery-temple cave complexes with Hindu , Buddhist, and Jain temples and artwork dating back to the 600–1000 CE period. The Ellora caves contain 34 monasteries and temples situated in Maharashtra's Aurangabad district. The cave complex stretches for more than 2 kilometers and is formed out of basaltic volcanic rock. It is a world heritage site, and one of India's most important ancient monuments. Ellora Caves Monasteries and Temples devoted to Hinduism, Buddhism , and Jainism.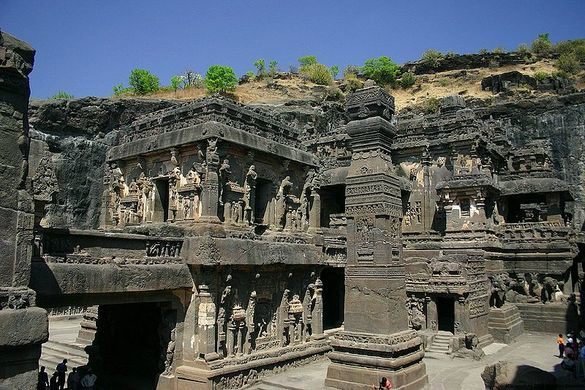 1 Ajanta Caves, Maharashtra
The Ajanta Caves are about 30 rock-cut Buddhist cave monuments that date from the 2nd century BCE to around 480 CE in Maharashtra state of India's Aurangabad district. It is a cave complex consisting of 30 Buddhist monuments to the cave. The outstanding Ajanta Caves sculptures and paintings is considered to be the finest extant examples of Indian art. The caves of the Ajanata were carved on rock shaped horse shoes. Between the 5th and 6th centuries A.D. there were the earliest 10 site caves built in 2nd century B.C and second phase building. In 1983 this site was listed by UNESCO as a World Heritage Site.