Top 10 Tallest Statues in the world
10. Grand Buddha at Lingshan, China, 88 meter
The Grand Buddha is situated near Wuxi, Jiangsu, on the north shore of Lake Tai. It is one of China and also the world's largest Buddha statues. A bronze Amitabha standing outdoor Buddha, weighing over 700 tons, is the Grand Buddha at Ling Shan. It was completed in late 1996.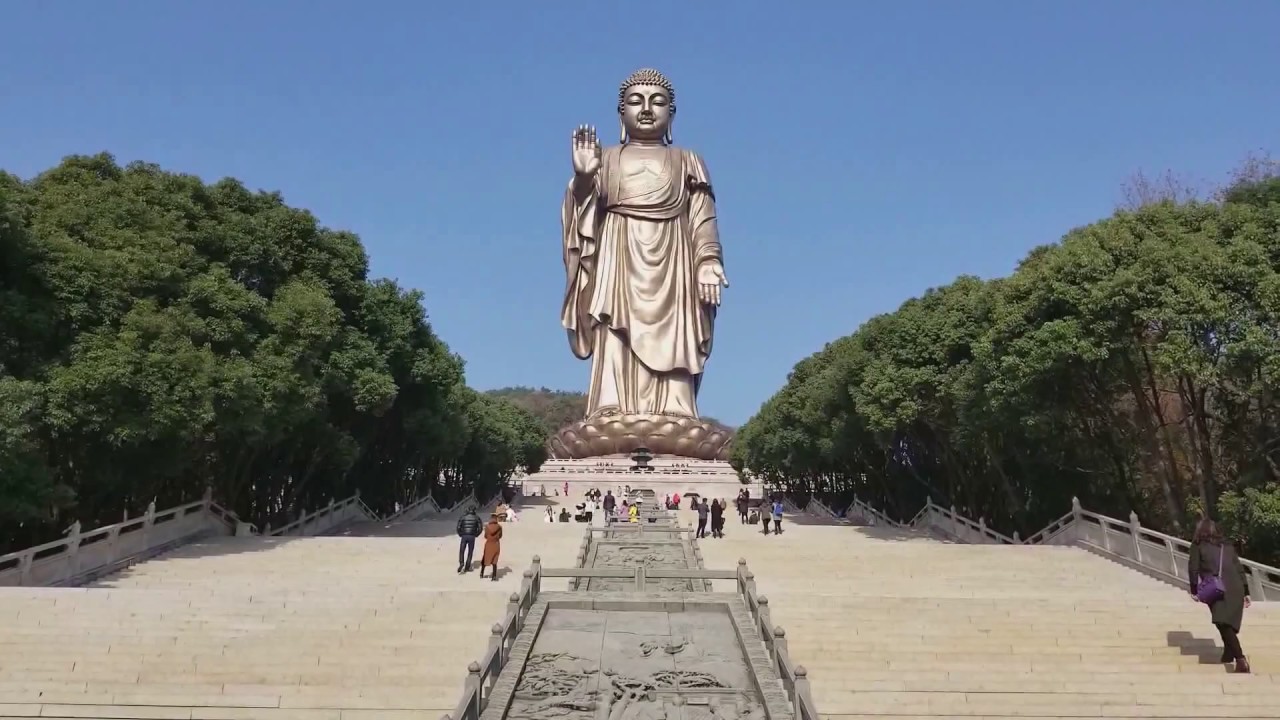 9. Great Buddha of Thailand, Thailand, 92 meter
The towering Wat Muang Phra Buddha Maha Nawamin is one of the world's tallest statues. It is also deservedly regarded as Thailand's 'Big Buddha.' The big statue is in Ang Thong Province, about 140 km north of Bangkok. It took 18 years to build the gold-painted statue, and was completed in 2008.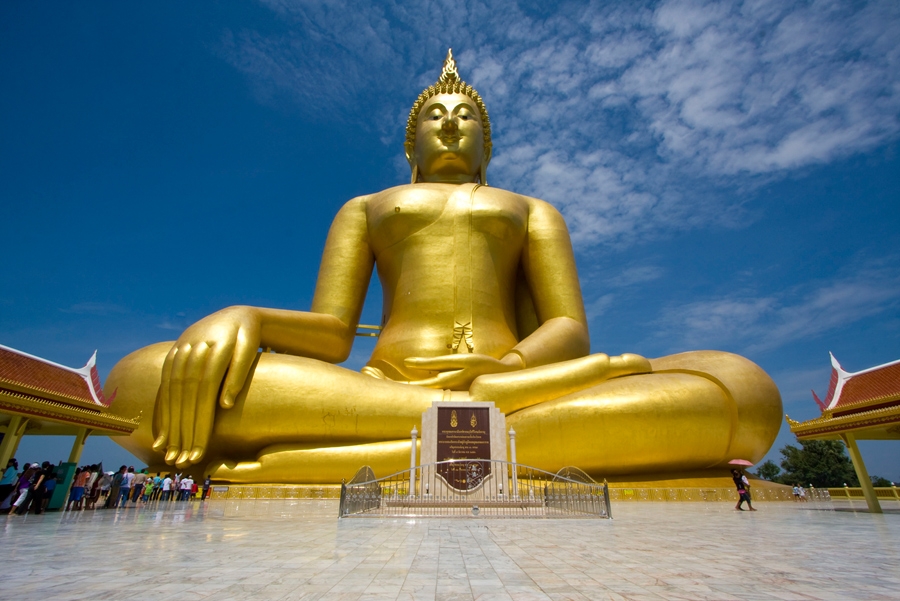 8.Peter the Great statue, Russia, 96 meter
This statue was installed in memory of 43 years of Russian emperor Peter I, who ruled the land. The 98 meter high Peter the Great statue facing Moskva River in the city of Moscow. Georgian artist Zurab Tsereteli designed the statue using 600 tons of stainless steel and Bronze. The massive statue of Peter weighs 100 tons, and was unveiled in 1997.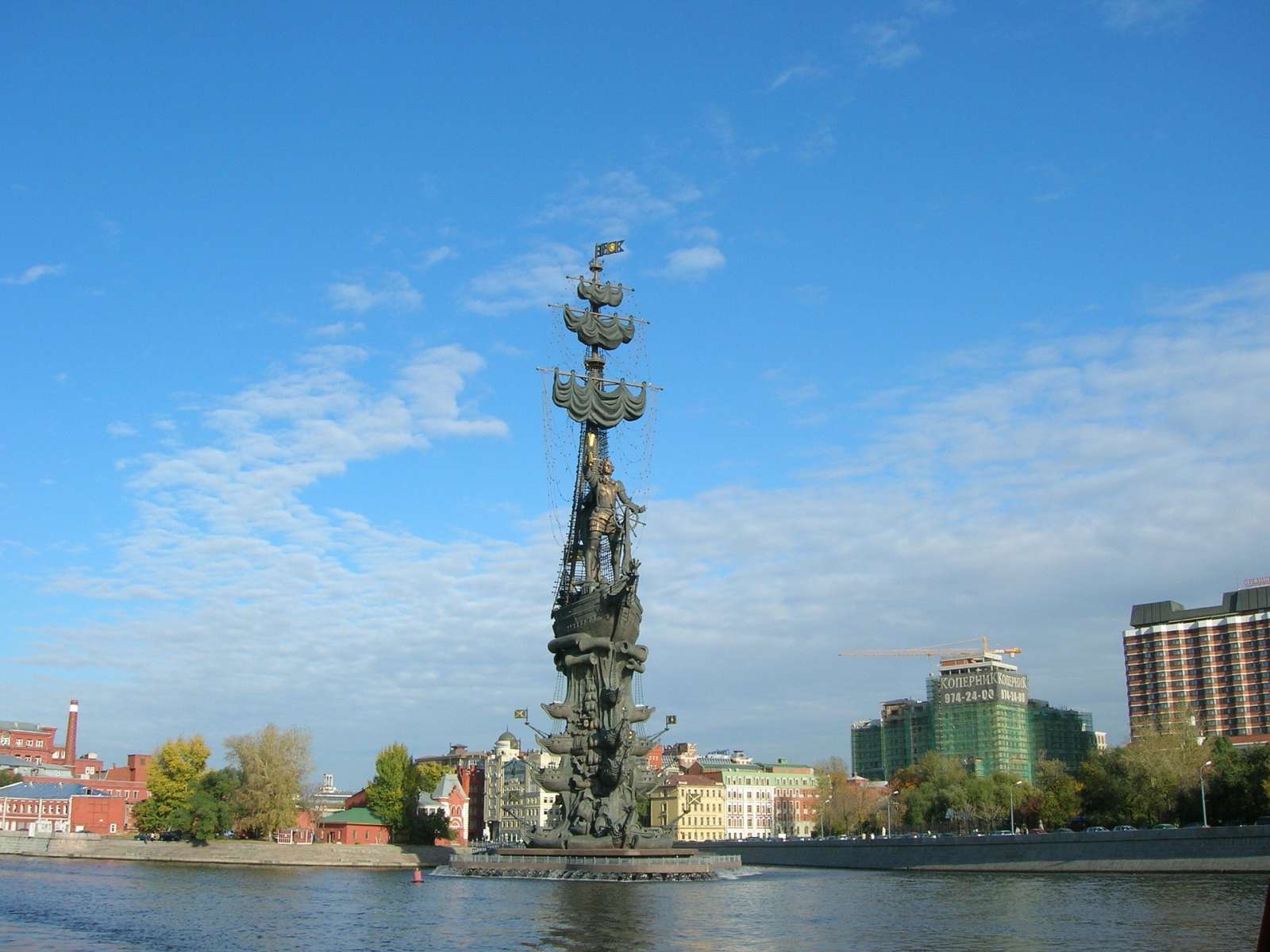 7. Sendai Daikannon, Japan, 100 meter
Sendai Daikannon is a massive Kannon-shaped gem-bearing Nyoirin Kannon statue, located at Sendai , Japan. It is the world's largest statue of Nyoirin Kannon, and the first statue of a Japanese goddess. As of 2018, at 100 meters, it is one of the top five highest statues in the world. The statue depicts Shingon Buddhism's Bodhisattva Kannon. This statue of Kannon bears in her hand the Nyoihōju desiring gem which classifies her as Kannon 's version of the Nyoirin Kannon ("Wish-fulfilling Kannon").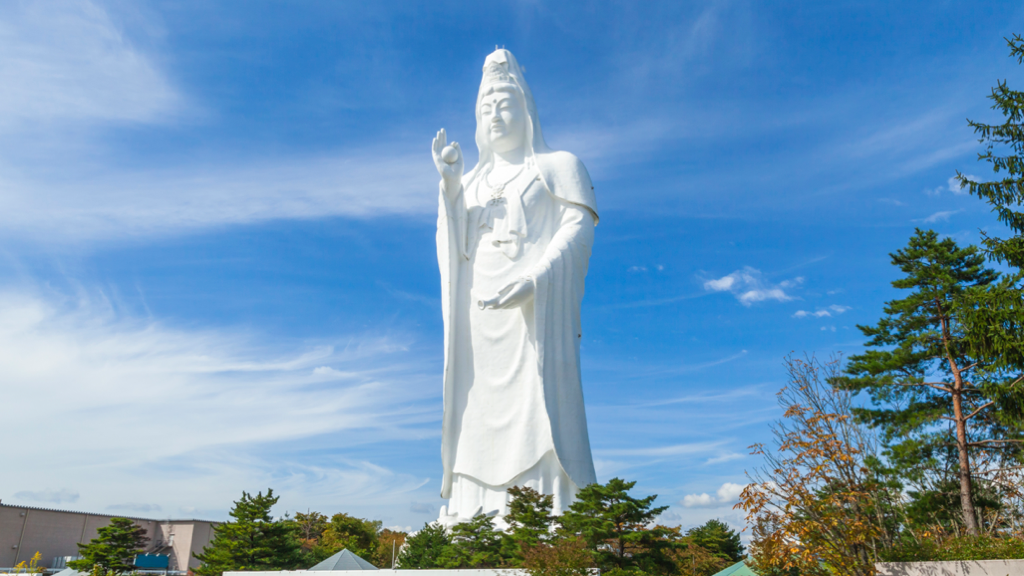 6. Emperors Yan and Huang, China, 106 meter
Emperors Yan and Huang's sculpture is a monument carved from a mountain on the Yellow River in China. The total height of the monument is 106 metres; a base platform of 55 metres, with 51-meter busts on top. They represent two of the earliest Chinese emperors, Yan Di and Huang Di. The building took 20 years to complete, at a cost of US$ 22.5 million, in 2007.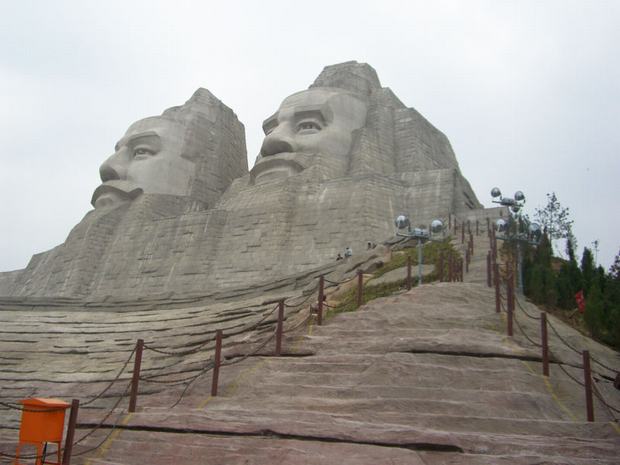 5. Guan Yin of the South Sea of Sanya, China, 108 Meter
Nanshan's Guanyin is a bodhisattva Guanyin 108-meter (354 ft) statue, located on the south coast of China's island province Hainan near Sanya's Nanshan Temple. The statue has three aspects: one hand faces inland and the other two faces the South China Sea, to represent Chinese and worldwide blessing and security from Guanyin. Another dimension depicts Guanyin cradling a sutra in the left hand and gesturing the Vitaraka Mudra with the right; the second holding a string of prayer beads with her palms crossed; and the third holding a lotus. It was the world's twelfth tallest statue in 2018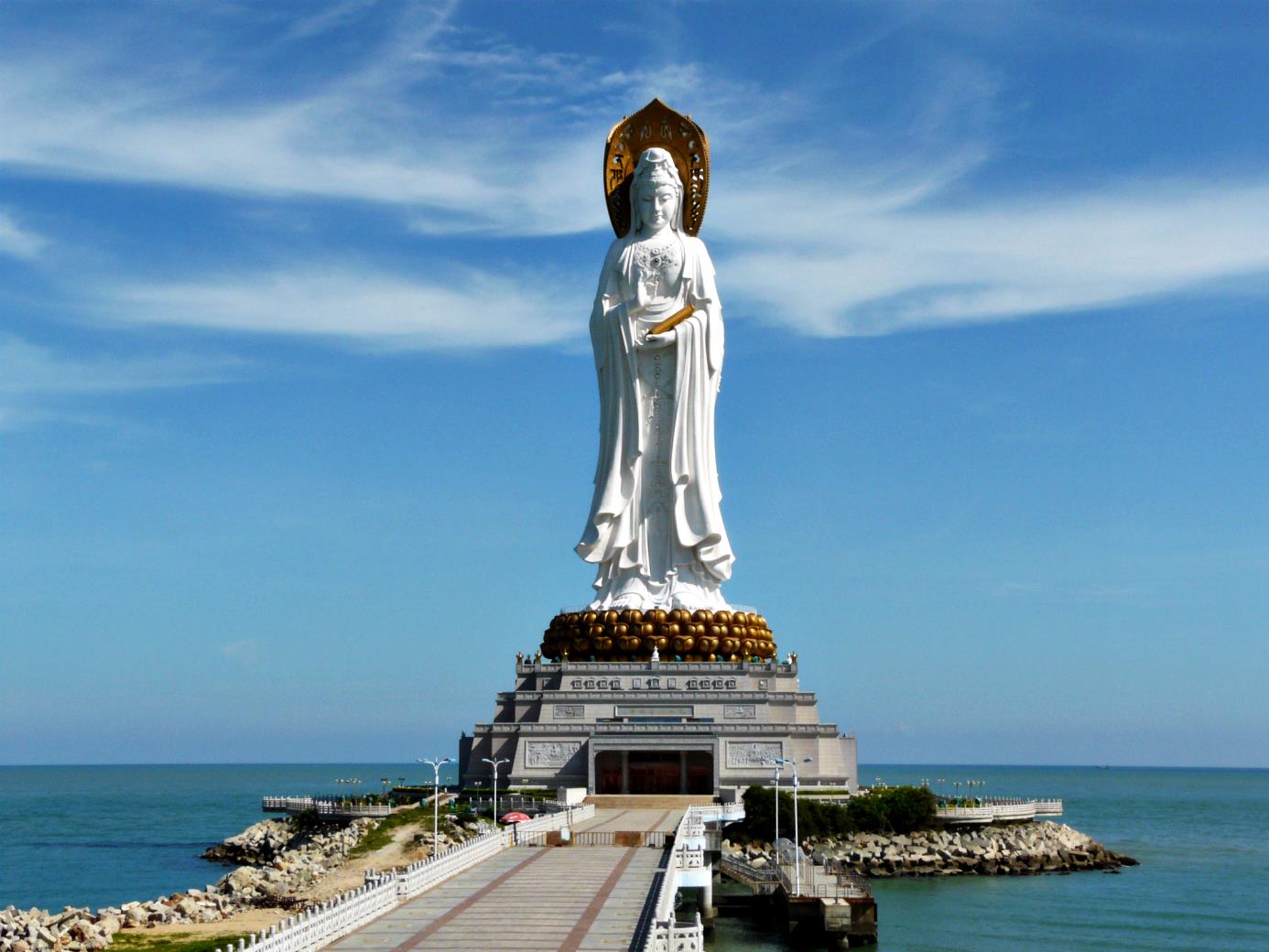 4. Ushiku Daibutsu, Japan 110 meter
Ushiku Daibutsu is a statue in Ushiku Prefecture, Ibaraki, Japan. Completed in 1993, it stands a complete height of 120 feet, including the foundation of 10 m and the lotus platform of 10 m. The statue held the record from 1993–2018 for the tallest statue. As of 2018, it is one of the world's top five tallest statues.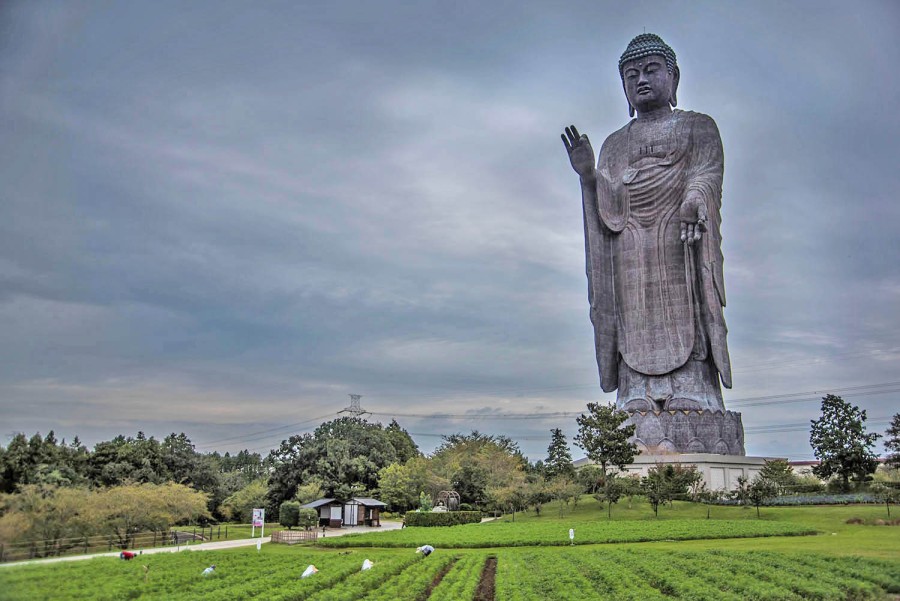 3. Laykyun Setkyar, Myanmar, 116 meter
Laykyun Setkyar 's construction began in 1996, and was completed in 2008. Currently the statue sits on a throne of 13.5 metres. Inside the statue there is also an elevator which allows visitors to reach the top to enjoy the panoramic view of the city. Visitors will also see Buddha lying 89 meters alongside the statue of Laykyun Setkyar.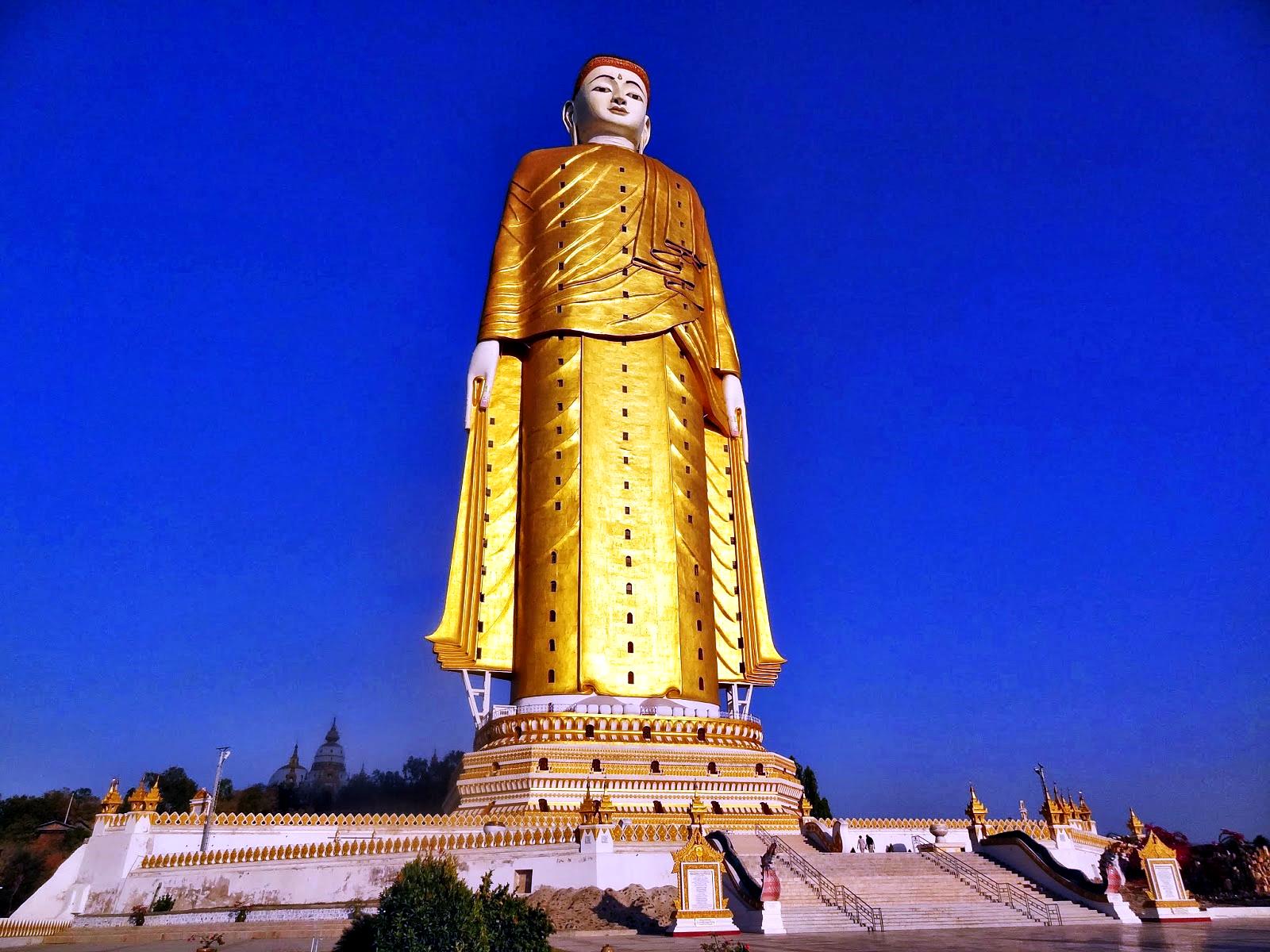 2. Spring Temple Buddha, China, 153 meter
The Buddha Spring Temple is a colossal statue depicting Vairocana Buddha located in Lushan County's Zhaocun Township, Henan, China, installed from 1997 to 2008. It is located within the scenic area of Fodushan, near National Freeway no. 311. It is the second-largest statue in the world since 2018 (after the Statue of Unity in Gujarat, India with a height of 182 meters (597 ft)), at 128 meters (420 ft), except a 25 meter (82 ft) lotus throne. The project as a whole was expected to cost around $55 million, of which $18 million was to be spent on the statue. It was initially projected to consist of 1,100 pieces of copper cast, weighing 1,000 tons in total.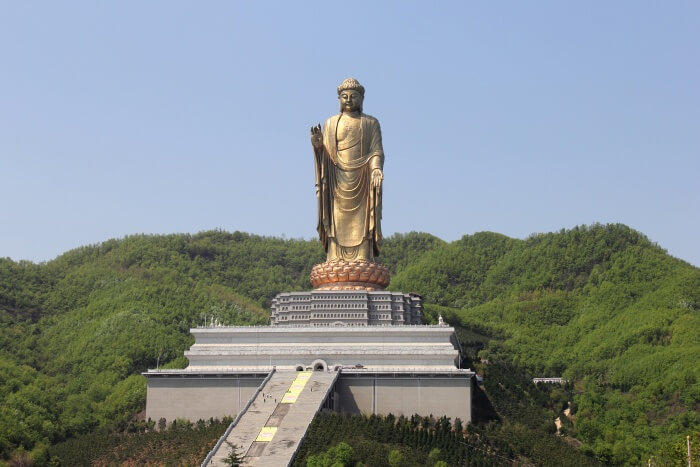 1. Statue of Unity, India, 182 meter
The Statue of Unity is a monumental statue of Indian statesman and independence leader Sardar Vallabhbhai Patel (1875–1950), who was independent India's first Deputy Prime Minister and Home Minister, and Mahatma Gandhi 's chief adherent during the peaceful Indian Independence movement. Patel was highly regarded for his role in uniting India's 562 princely states with a significant portion of the former British Raj to form India's single Union. The statue lies in Gujarat state , India. It is the tallest statue in the world, at a height of 182 meters (597 ft).
The project was first announced in 2010 and in October 2013 Larsen & Toubro began constructing the statue, with a total construction cost of Rs 2,989 crores. Crafted by Indian sculptor Ram V. Sutar, it was inaugurated on 31 October 2018, Patel's 143rd birthday, by Indian Prime Minister Narendra Modi.