Are you searching for a software testing company? Check Top To Find list of top software application testing companies to find a reliable name in the testing industry. To ensure your software application provides frictionless user-experience to users, you must get the software thoroughly tested by an expert software testing services provider. To help service-seekers like you, Top To Find has curated a list of internationally acclaimed testing companies based on performance indicators like testing quality, support provided, total experience in testing domain and others. Explore the below list to pick a testing company that best suits your requirements: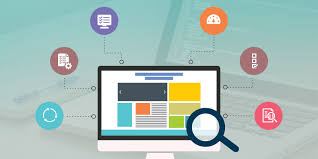 List of Best Software Testing Companies | Top Software Testing Services Firms
Best Practices For High and Sustainable Quality
ScienceSoft is a Texas-based provider of software development solutions and services, with offices in the EU and Eastern Europe and clients in 40+ countries around the globe. Since 1989, ScienceSoft has been solving digital and business challenges of large Fortune 500 corporations, small and mid-sized enterprises and start-ups.
Software Testing and Quality Assurance Company
A1QA is an independent Software Testing and Quality Assurance Company. Headquartered in Lakewood, Colorado, A1QA has its locations across the globe. With over 600 QA professionals on board and over 15 years of experience in providing services across a range of verticals, A1QA has built up a reputation for quality and reliability. A1QA helps clients globally assure high quality of the software they develop to achieve their business goals
Software Testing Company, QA Services.
DeviQA is one of the global leaders in Software Testing and Quality Assurance Services. To prove that, we propose a high level of protection for you as our potential client consisting of making a quote, providing the references, conducting a free POC, and finally a trial engagement. After these four steps, you'll know for sure that DeviQA is a right partner.
CMMI appraised, ISO certified Testing Company
QA Mentor is multi-awards winning a CMMI Level 3 SVC + SSD v1.3 appraised, ISO 27001:2013, ISO 9001:2015 and ISO 20000-1 certified leading software testing company headquartered in New York. With 274 certified QA Professionals in 8 different countries offering more than 30 QA Testing Services and covering all time zones, QA Mentor is a global leader in Software Quality Assurance and Testing space.
One Click Away from finding experience QA agency
KiwiQA Services is an Australia based quality focused & knowledge-centric firm. KiwiQA Services, offers a wide range of testing solutions and services across industry domains, with a primary focus on risk management and implementable solutions. KiwiQA is dedicated to "Quality" to provide world-class testing services for several years