Top 10 Most Popular Tourist Attractions in Brazil
10 Cathedral of Brasilia
Brasília Cathedral is the Roman Catholic Cathedral that serves Brasília, Brazil, and serves as the seat of the Brasília Archdiocese. It was designed by Brazilian architect Oscar Niemeyer and designed by Brazilian structural engineer Joaquim Cardozo on May 31, 1970. This cathedral is primarily known for 16 separate concrete columns used for the building of the cathedral, has parabolic section, depicts heaven-lifting hands. At the cathedral entrance, tourists can also see three bronze sculptures, reaching a height of 3 meters. This church allows natural illumination as a void between concrete columns filled with glass, at bright sunlight.
9 Amazon Rainforest
The Amazon rainforest is the world's largest tropical rainforest, renowned for its biodiversity, covering most of northwestern Brazil and spreading into Colombia , Peru and other South American countries. It's crossed by thousands of rivers like the mighty Amazon. Indeed, Amazon rain forest has the largest number of known animal and plant species, has 40,000 plant species, 1300 bird species, 430 amphibian species, 3,000 fish species and 380 reptile species. Like other Amazon rainforest destinations in Brazil, it is more difficult to visit. Yet visitors will see thrilling fauna and bird species.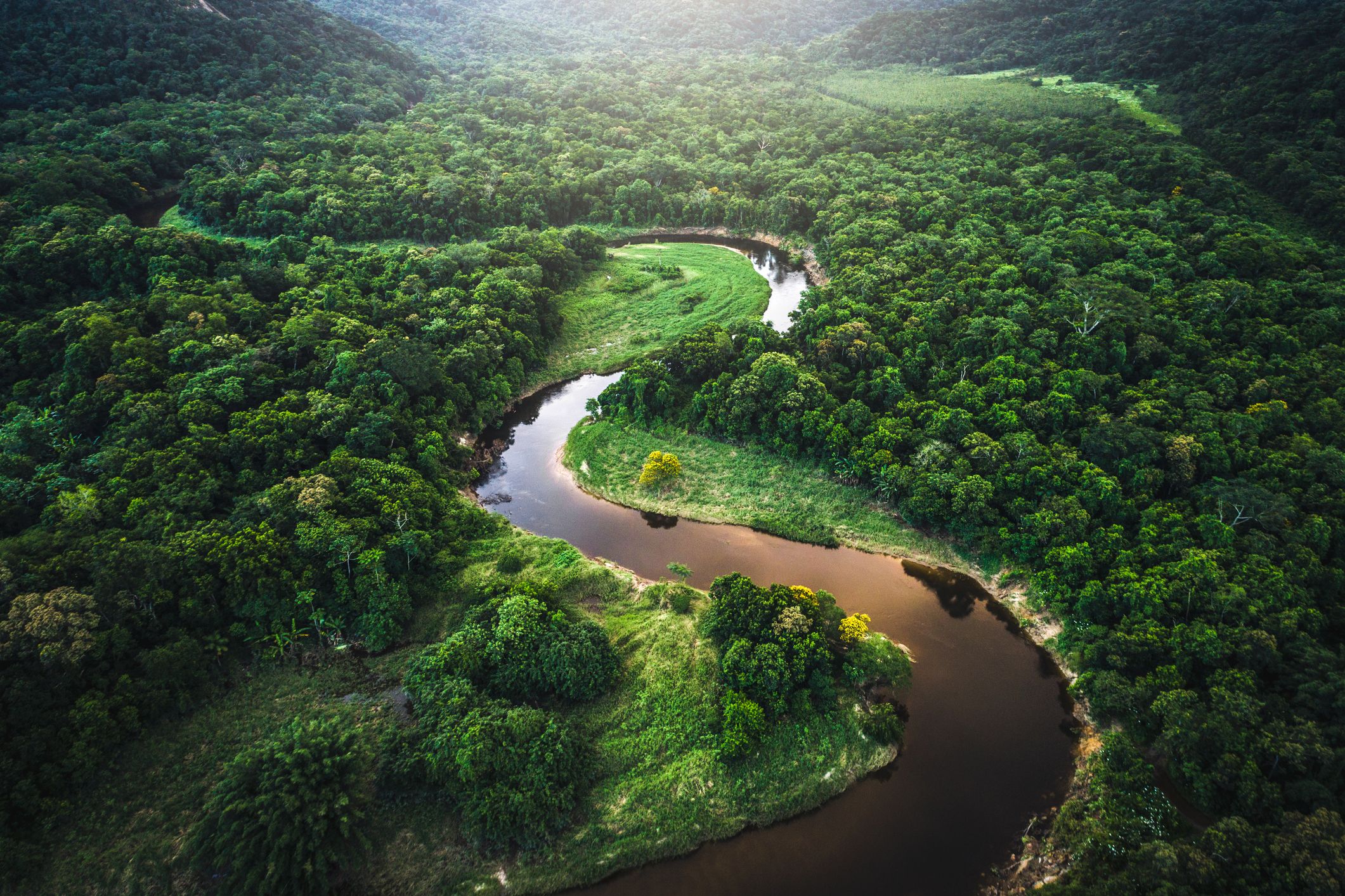 8 Botanical Garden of Curitiba
The Jardim Botânico de Curitiba, in Portuguese, or the Curitiba Botanical Garden, in English, also known as the "Jardim Botânico Fanchette Rischbieter," is a park located in the city of Curitiba, the capital of the state of Paraná, and the largest city in southern Brazil. The botanical museum in this garden has a collection of native flora and a variety of other botanical plants.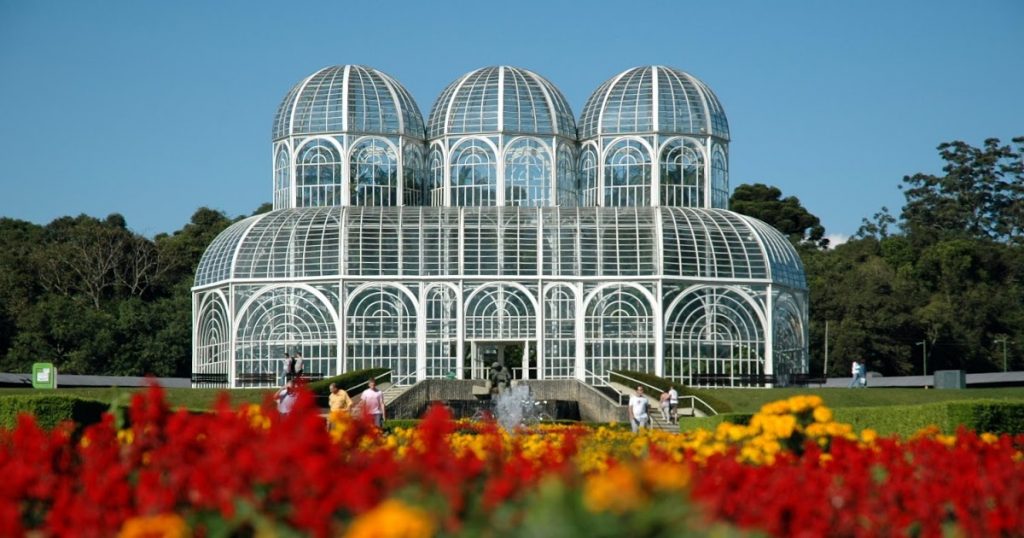 7 Canoa Quebrada
Canoa Quebrada, known as the pearl of the east coast of Ceará, Brazil, is an popular tourist beach resort in the municipality of Aracati, 164 km away from Fortaleza. This small fishing village has good views of dunes and cliffs, and is becoming popular among tourists. It is often said that, by seeing this sunset, lovers will stay together for ever. Often, the quality of Delicious seafood such as shrimps, oysters, sting rays, lobster and crabs is the best part of your beach trip.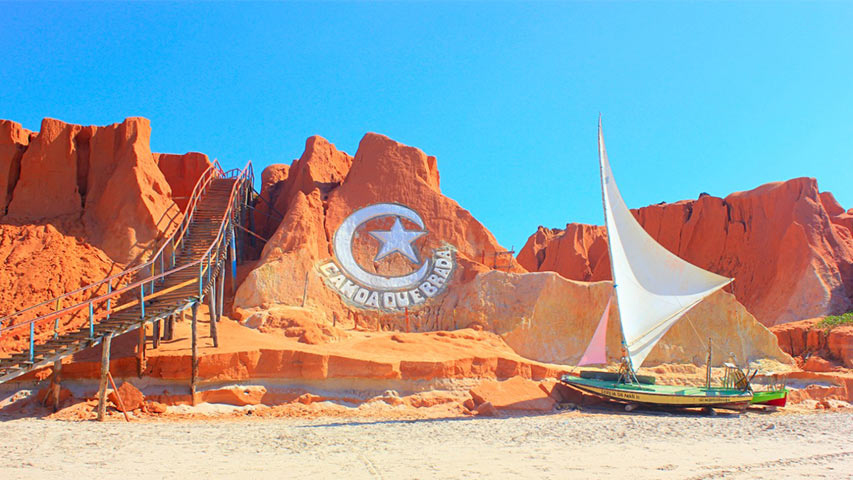 6 Amazon Theatre
This ancient theater is located in northern Brazil's city of Manaus, in the middle of the rainforest of Amazon. This is also known as Opera House Manaus. Each year in the month of May, Amazonas opera festival will host this historic theatre. Architectural style of the Renaissance was used to build this theatre. The Chief Architect Celestial Sacardim also imported material for the design of this building from various nations.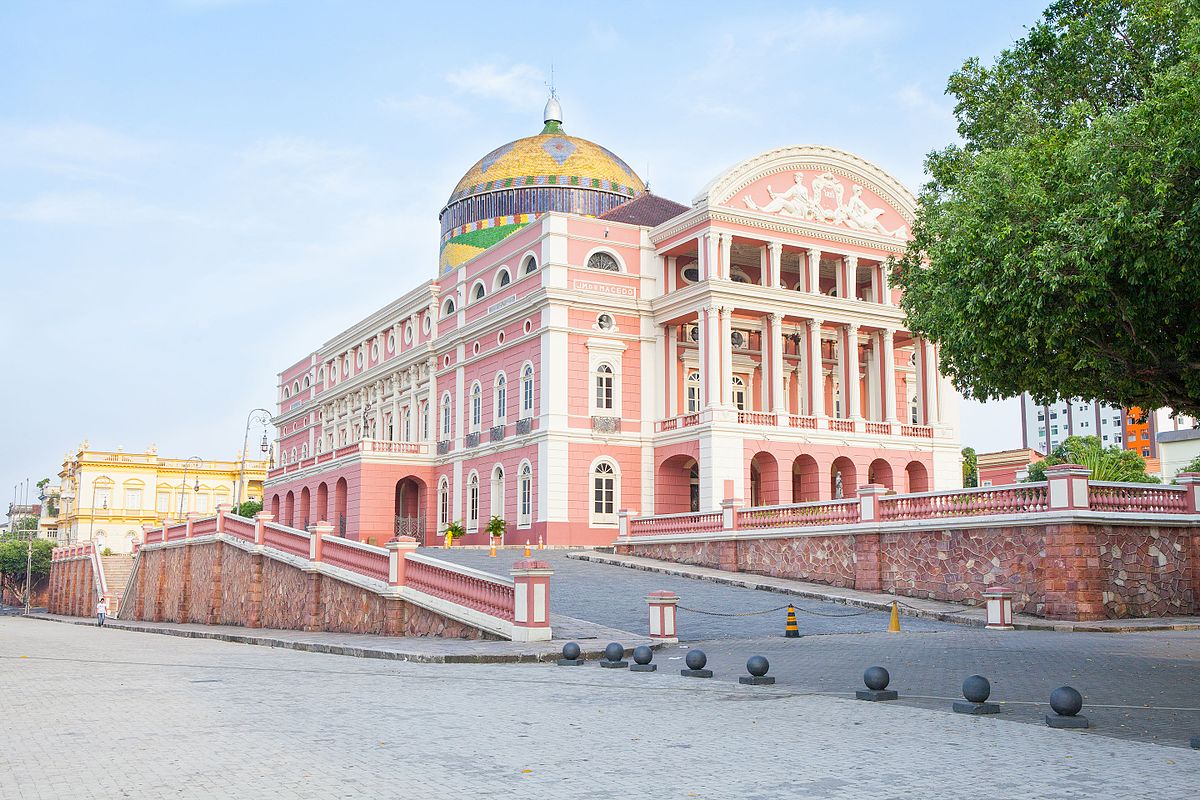 5 Fernando De Noronha
Fernando de Noronha is an archipelago of volcanoes some 350 kilometers off the northeast coast of Brazil. It's named after its largest island, a national marine protected park and an ecological sanctuary with a jagged coastline and diverse habitats. It is popular for its undeveloped beaches, as well as for scuba diving and snorkeling. In its dry, clear waters swim sea turtles, rays, dolphins, and coral sharks. Cycling or walking is the perfect way to get a clear view of the beaches and countryside. There are 16 different beautiful islands for visitors to enjoy snorkeling, swimming, surfing, sailing, horse riding, dolphin watching and there are also natural tidal pools available under water photography.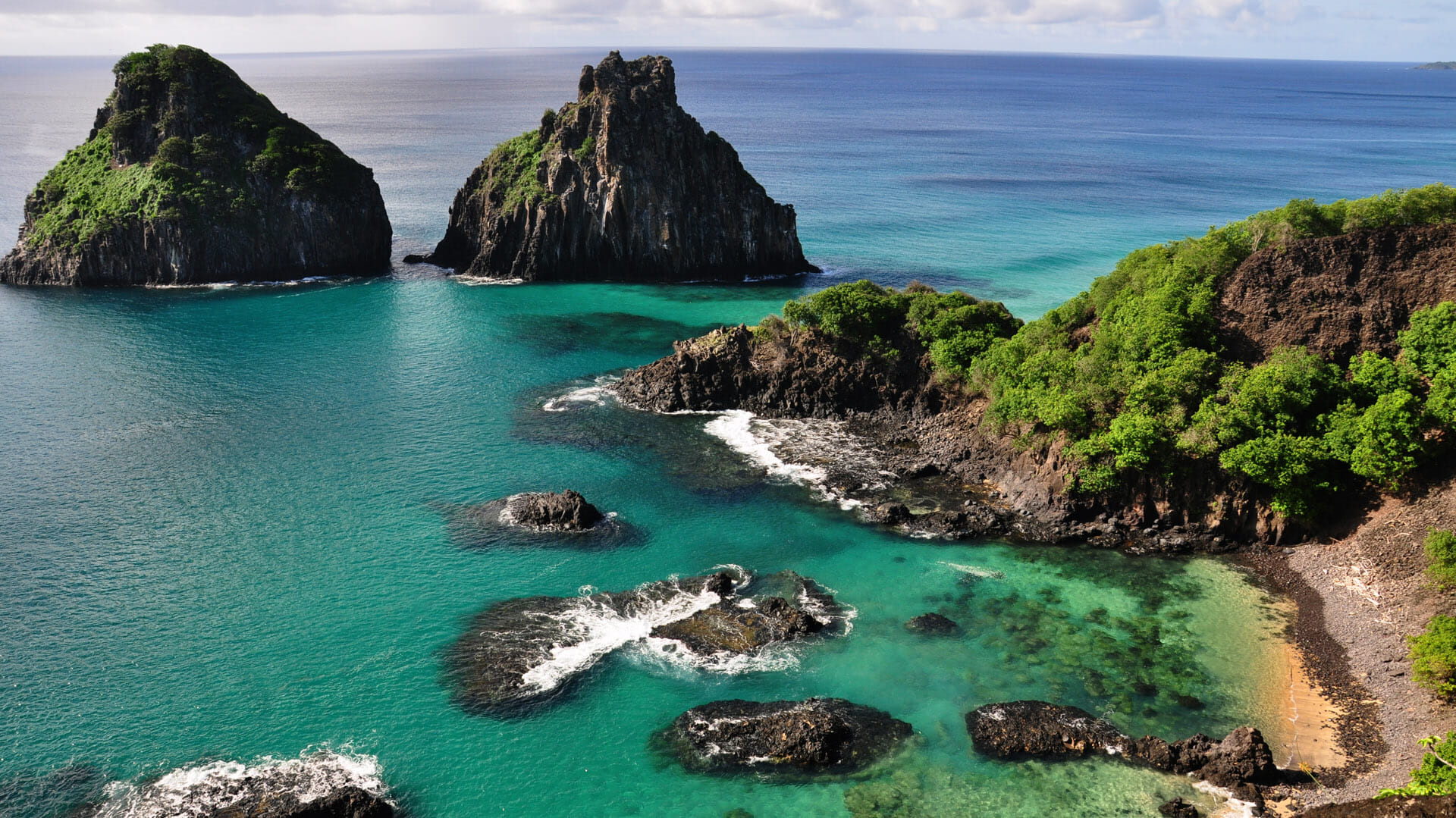 4 Lencois Maranhenses National Park
Lençóis Maranhenses National Park is a protected area on the Atlantic coast of north Brazil. It is known for its vast desert landscape of tall, white sand dunes and lagoons with occasional rainwater. Lagoa Azul and Lagoa Bonita are two of the most extensive lagoons. The complex biodiversity of the park also contains mangrove swamps. Barreirinhas and Santo Amaro do Maranhão, the neighboring villages, are gateways to the area. This national park occupies 383000 acres of land with quiet white sand dunes. During the rainy season much of the valley of this water-filled national park, at that time, tourists will see several blue and green lagoons, becoming unique landscape.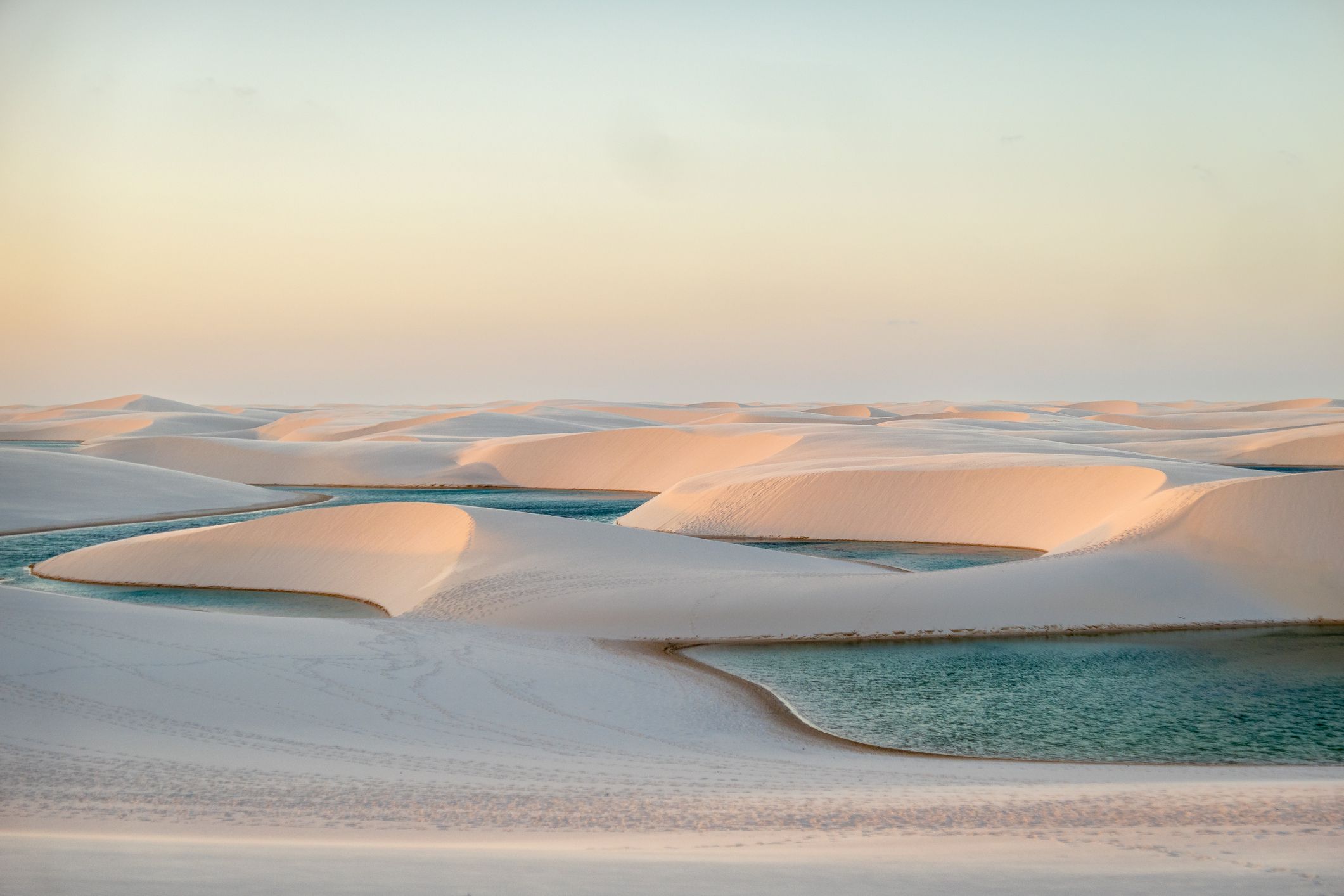 3 Iguazu Falls
Iguazu lies between the Brazilian and Argentinean borders. Such cascades split the river Iguazu into two groups, upper and lower Iquazu. Iquazu rises in height ranging from 197 feet to 269 feet. In reality, Iquazu falls are higher and wider than Niagara falls. Water flows over Iquazu water in the rainy season at a rate of 450,000 cubic feet per second. On 11 November 2011 the drop of Iquazu water became one of the world's new seven natural wonders.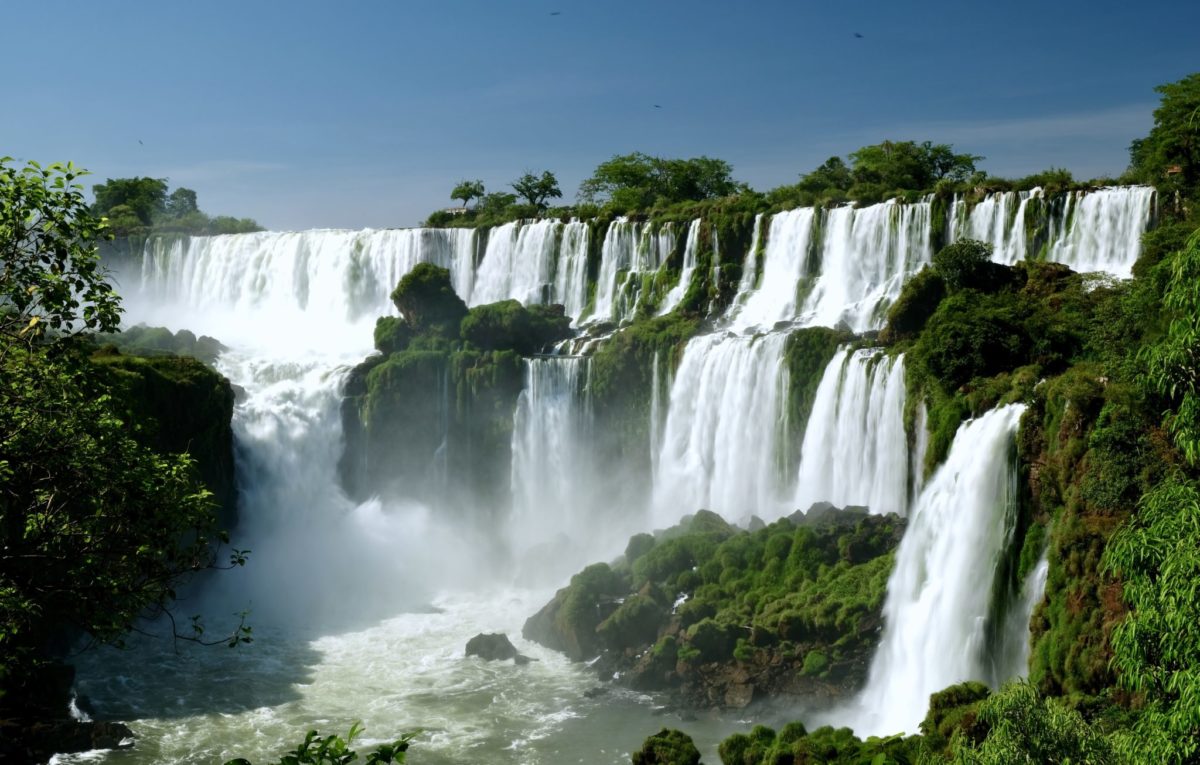 2 Rio Carnival
The Rio de Janeiro Carnival is a festival held every year before Lent and considered the world's largest carnival with two million people on the streets every day. In 1723 the first Carnival festival was held in Rio. Rio Carnival is one of this world's must-visit events, held each year six weeks before Easter. The five-day carnivals are scheduled to begin on Friday and end on fat Tuesday. Every year millions of foreigners joined this big carnival. Not only does it become entertainment, it also offers foreigners the chance to know Brazilians' real culture.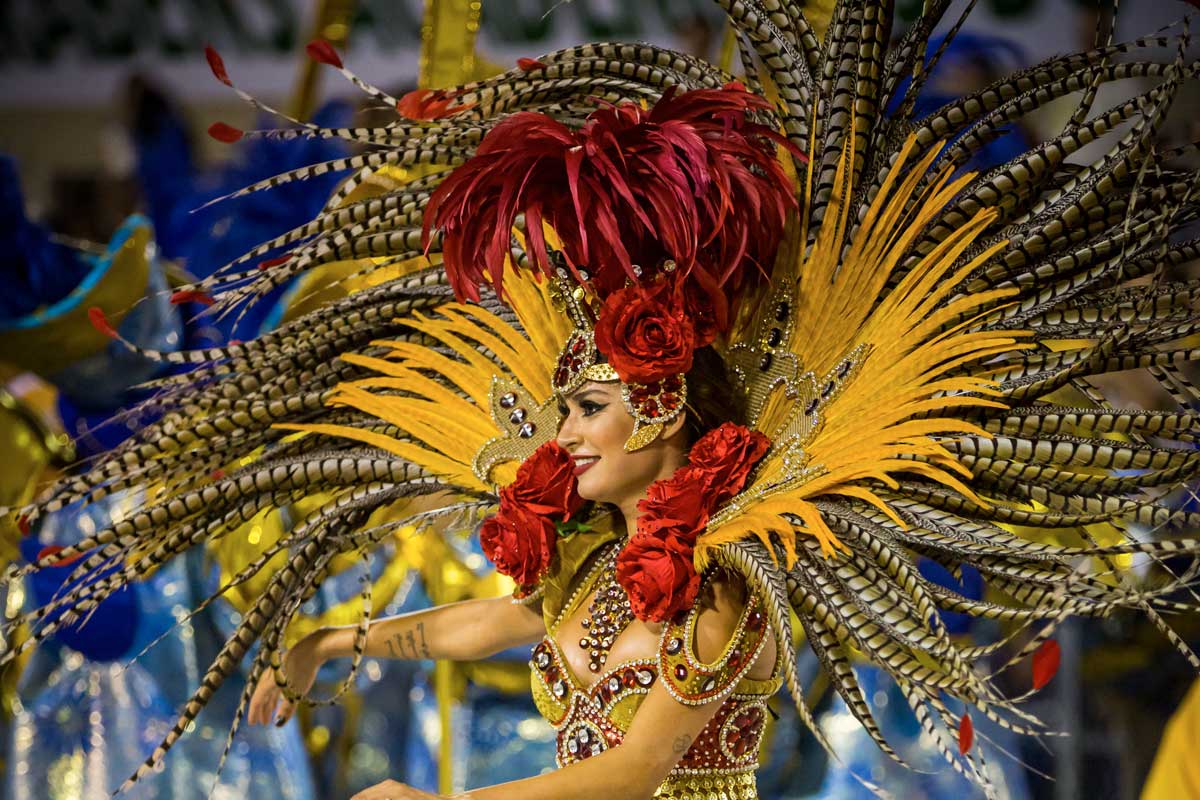 1 Christ the Redeemer
Christ the Redeemer is an Art Deco statue of Jesus Christ designed by French sculptor Paul Landowski in Rio de Janeiro, Brazil, and constructed by Brazilian engineer Heitor da Silva Costa in collaboration with French engineer Albert Caquot. The mask was designed by the Romanian sculptor Gheorghe Leonida Christ the Redeemer is the emblem of Brazilian Christianity, standing at a elevation of 23000 feet at the top of the Corcovado Range. This statue is 98 feet tall, and its arms extend to 92 feet long. The statue's right arm points toward South Rio de Janeiro, and its left arm points toward North Rio de Janeiro.