Top 10 Most Famous Women Rockers
10 Torry Castellano
In junior high school, she met up with future bandmates Maya Ford, Brett Anderson and Allison Robertson. They formed an 8th grade band called Ragady Anne, and later they called themselves The Electrocutes at Palo Alto High School.
Before The Donnas' album Gold Medal was released, Castellano developed tendonitis, and she had surgery for it in October 2003. She had to take drum lessons during her recovery to relearn to hold drum sticks the right way. She reported for Gold Medal with her healing wrists but was only able to play for brief periods of time.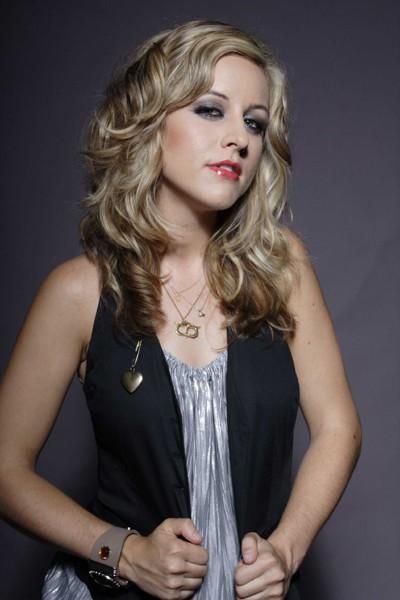 9 Kimberley Ann Deal
Kimberly was originally raised in Detroit. I learned to play the guitar at the age of 11 and formed the folk band with her twin sister Kelley Deal "The Breeders." She has played with the alternative rock band Pixies as a bassist and as a lead vocalist with "The Breeders." She is a guitarist, singer , songwriter and one of the best known female rockers.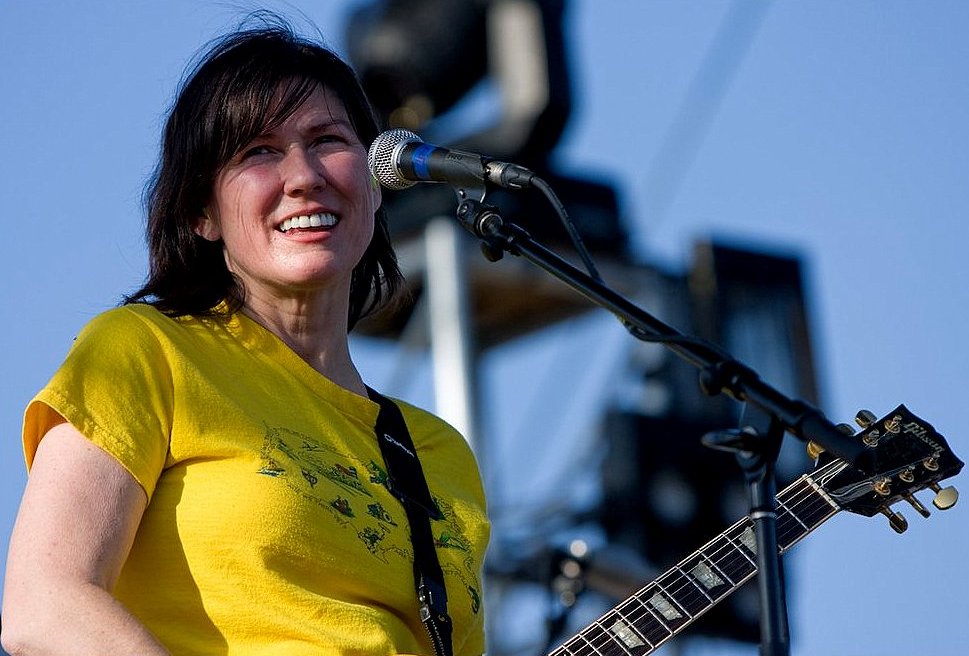 8 Donita Sparks
In the 90s that name was very popular. And the world has been talking about Donita again recently. She'll be satisfying the crowd with her first solo album in dance-rock form, according to the rocker. The album is called Transmiticate. Raised in Chicago , Illinois, she holds the eight-place position among the most popular women rockers.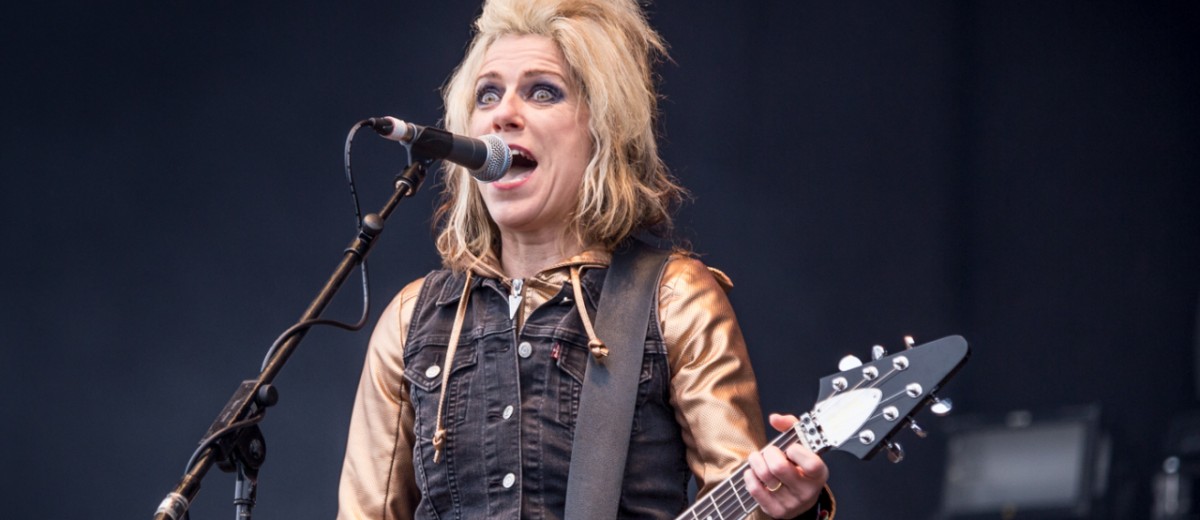 7 Orianthi Panagaris
Orianthi Penny Panagaris is an Australian guitarist, singer and songwriter who rehearsed with Michael Jackson in 2009 to prepare for his ill-fated This Is It concert show, and toured with the touring band of Alice Cooper. Her 2009 debut single "According to You" peaked at No. 3 in Japan, No. 8 in Australia and No. 17 in the United States; her second album, Believe, was released worldwide late in 2009. That same year, Elle magazine named Orianthi one of the 12 Greatest Female Electric Guitarists. She has also received the 2010 Guitar International magazine's "Breakthrough Guitarist of the Year" award.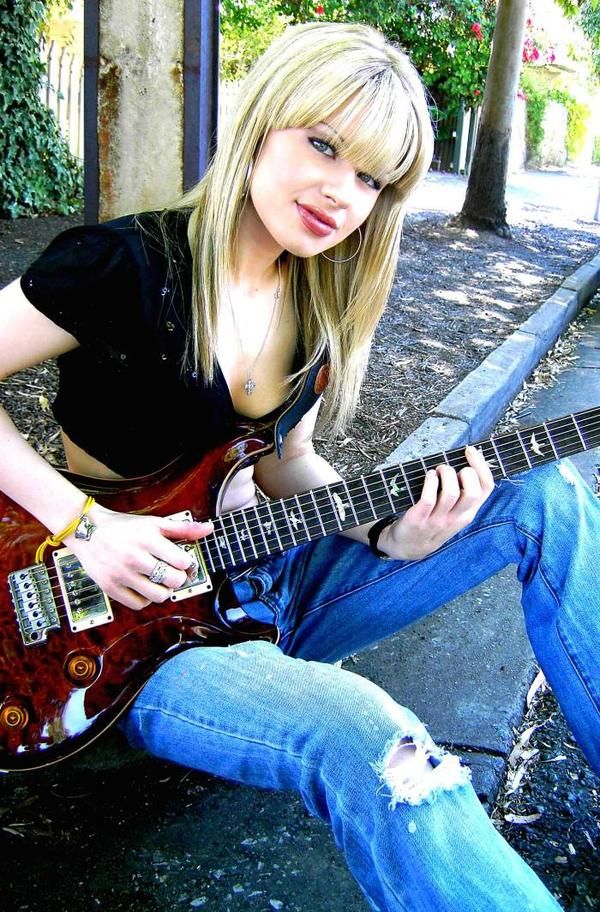 6 Joan Jett
Joan Jett is an American rock singer , songwriter , musician, record producer, and occasionally actress. Jett is best known for her work as her band's frontwoman Joan Jett & the Blackhearts and for having previously founded and performed with the Runaways, who recorded and released the hit song "Cherry Bomb."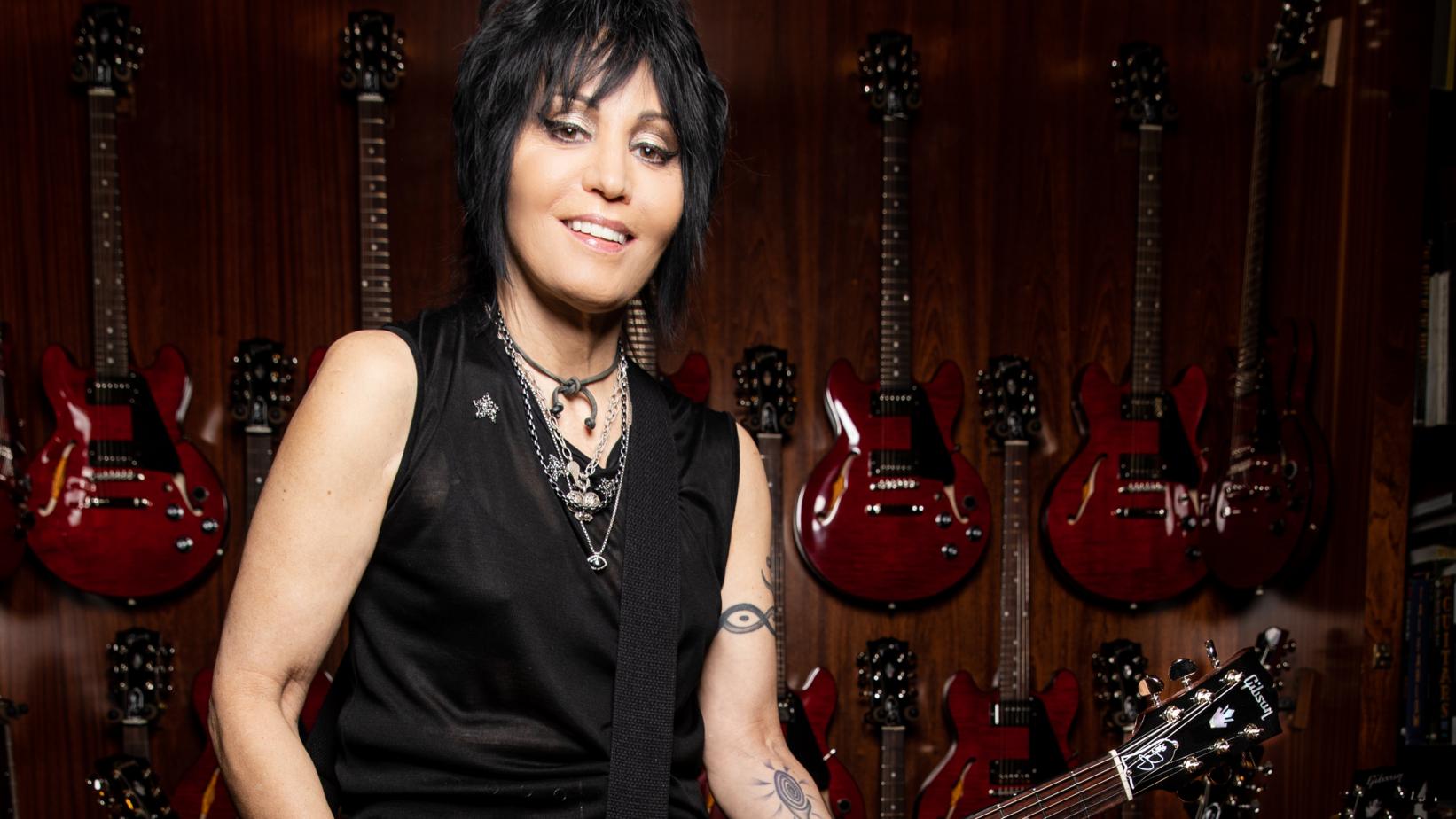 5 Kristy Marlana Wallace
Kristy Marlana Wallace, known as Poison Ivy or Poison Ivy Rorschach, is a singer , songwriter, arranger, producer and co-founder of the American punk rock band The Cramps. They moved in 1974 first to Akron , Ohio, home town of Lux Interior and then to New York City. In 1976 they began performing as the Cramps as part of the growing punk rock scene. They quickly developed a reputation for their unique music and wild live shows which were influenced by rockabilly. The Cramps, along with Ivy, Lux, and several other guitarists, drummers, and bass players, continued to release records and perform live until fall 2006, enjoying some commercial success.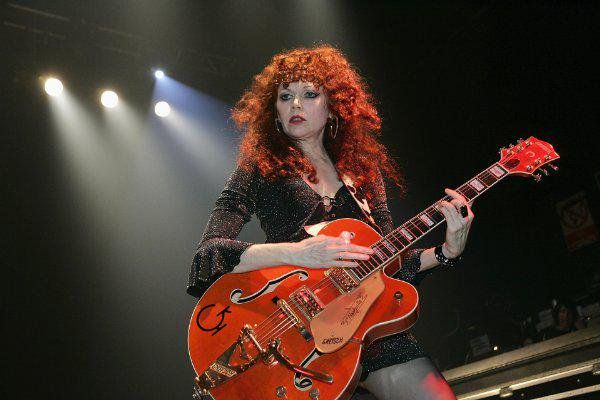 4 Katherine Thomas
Kathryn Thomas is an Irish TV presenter. Thomas attended the Green Path, Carlow National School and began her high school years at St Leo 's College, Carlow. She had moved as a boarder in her second year to The King's Hospital in Dublin. She studied Arts at University College Dublin but left before finishing as she won a contract to present the Rapid TV program for children. She also took exams working on London Guildhall to Grade 8.
3 Lita Ford
Lita Rossana Ford is an English-born, American heavy metal guitarist, actress, vocalist, and songwriter who was the lead guitarist for the Runaways in the late seventies before embarking on a successful solo career in the eighties. Ford's most popular hit remains the 1989 single "Close My Eyes Forever," a duet with Ozzy Osbourne, reaching No. 8 on the US Billboard Hot 100.
In 1975, at the age of 16, Ford was recruited to join the all-female punk band The Runaways, by music impresario Kim Fowley. Eventually, the band secured a recording contract, releasing their first album in 1976. The band garnered considerable media attention and during their late 1970s heyday the Runaways became a successful recording and touring act.
2 Jennifer Batten
Jennifer Batten is an American guitarist who has worked as an artist and session musician. She played on all three of Michael Jackson's world tours from 1987 to 1997, and she toured and recorded with Jeff Beck from 1999 to 2001. She released three studio albums: her debut in 1992, Above Below and Beyond, the world beat-influenced Tribal Rage by Jennifer Batten: Momentum in 1997, and Whatever, released on CD and DVD in Japan in September 2007 and in April 2008 worldwide.
Batten's been appearing on recordings like Jeff Beck's Who Else! (1999) and You Had It Coming (2001), and Heavy Weather (1992) by Michael Sembello. Her music video appearances include Jeff Beck ("Live in Japan"), Michael Jackson's "Moonwalker" ("Come Together"), Natalie Cole ("Wild Women Do"), and Sara Hickman's "Take It Like A Man" and "Obsesión" by Miguel Mateos.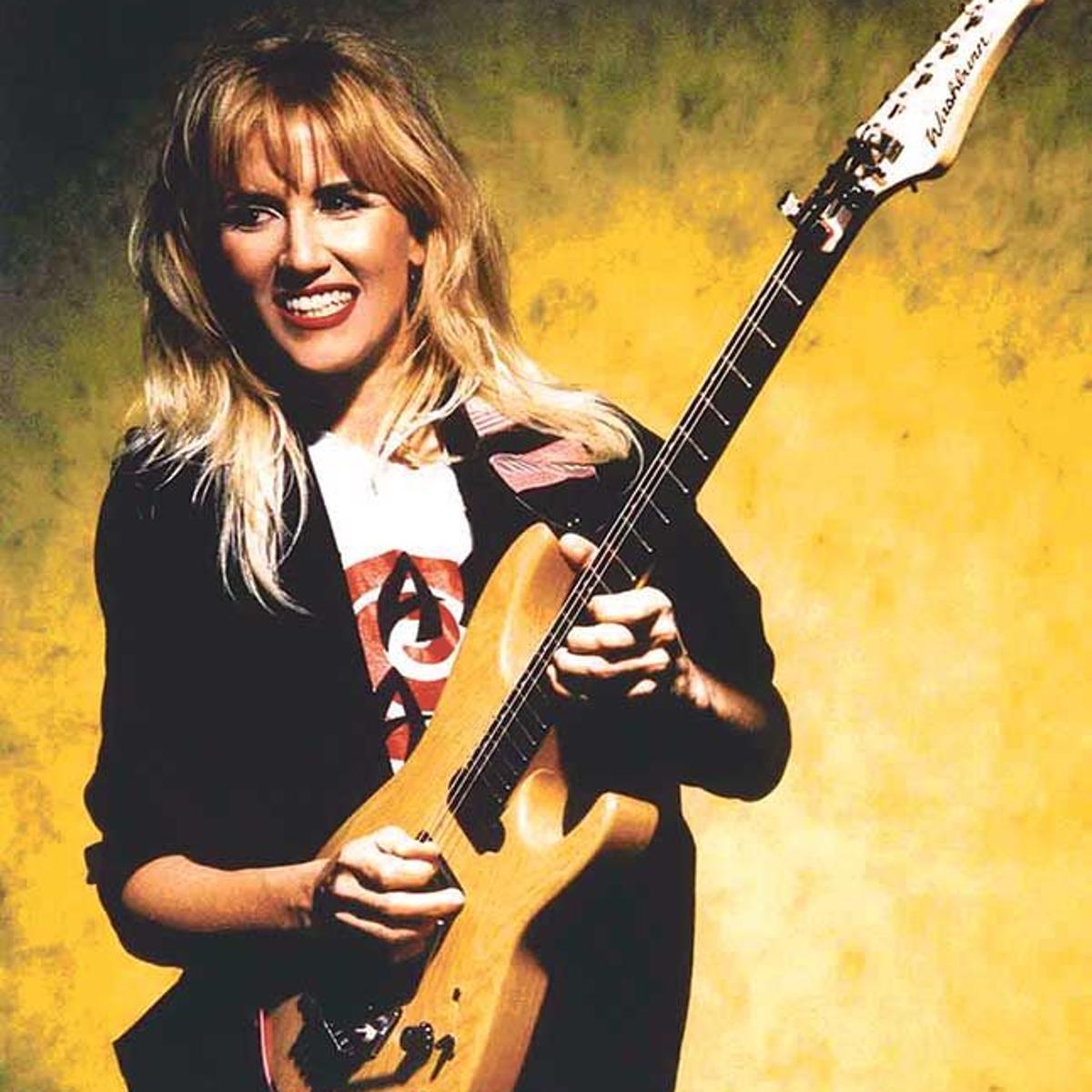 1 Nancy Wilson
Nancy Lamoureaux Wilson is an American musician, vocalist, songwriter, author, and composer of films. Together with her older sister, singer Ann Wilson, she rose to fame as a guitarist and backing vocalist in the rock band Heart which she joined in 1974.
Raised in the suburb of Bellevue near Seattle , Washington, Wilson started playing music as a teenager. She joined her sister Ann at the college, who had recently started a tenure as Heart's singer. Heart was the first female hard rock band to release numerous albums in the late 1970s and 1980s, starting with Dreamboat Annie (1975) and Little Queen (1977).