Top 10 Most Expensive Buildings in the World 2020
10. Princess Tower, Dubai, US$2.17 Billion
The 101-story Princess Tower in Dubai is the world's tallest 414-metre-high residential building. It is now Dubai 's second tallest building next to Burj Khalifa. The gross building cost expected to be US$ 2.17 billion for this residential skyscraper. Construction of this building started in 2006, and was finished for six years.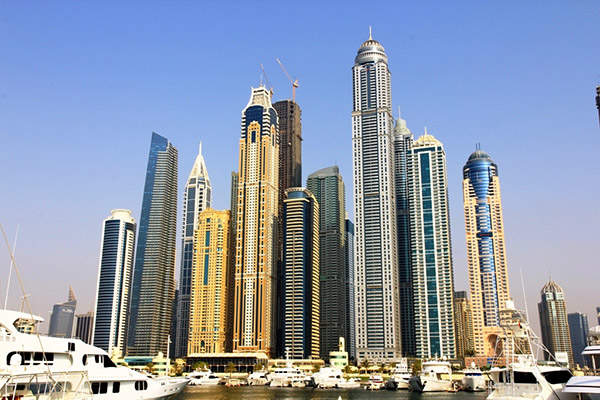 9. City of Dreams, Macau, US$2.40 Billion
Four towers are part of the 37 story hotel and casino building. Four towers called Grand Hyatt Macau and the other four are respectively Hard Rock Hotels and Crown Towers. The total cost of this luxurious building is valued at 2.40 billion US dollars. The town of dreams opened officially in 2009. The building includes restaurants , bars, theaters, casino, and shopping centers — the gaming section spans an area of 420000 square feet in the city of dreams. There are a total of 1514 gaming machines and 450 play tables.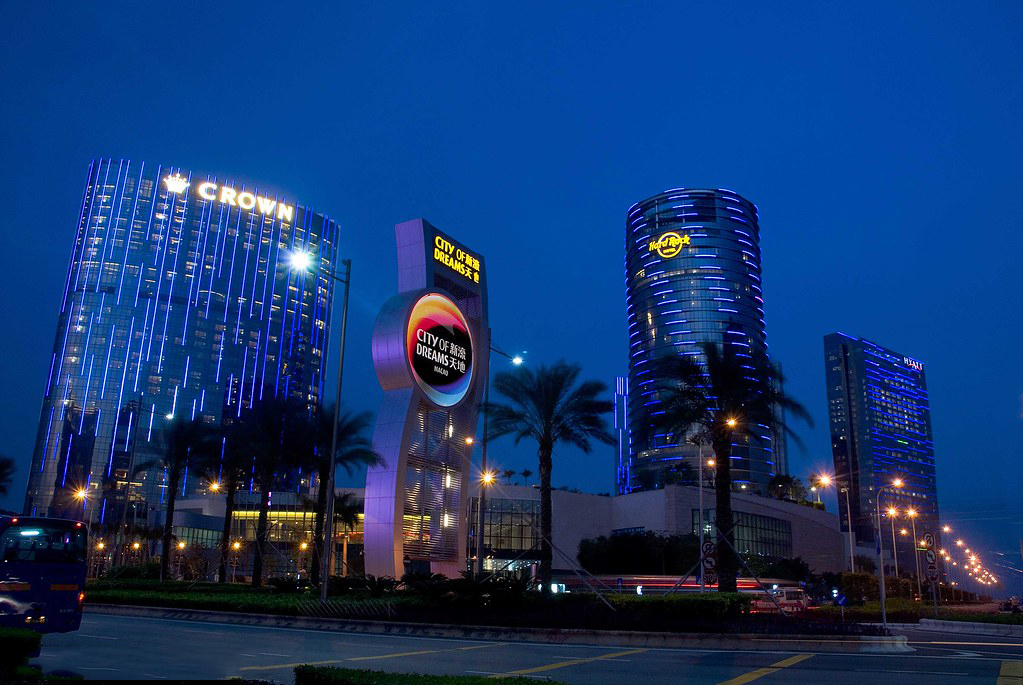 8. Venetian Macau, Macau, China, US$2.40 Billion
This building worth US$ 2.40 billion opened on August 28th, 2007.There are 3000 suites, 149,000 square meter retail space, 111,000 square meter convention space and a 51,000 square meter mega-casino in Venetian Macau. The flagship casino has 800 slot machines and 3400 gambling tables. This casino's indoor area has a seating capacity of 15000. Venetian Macau also has 350 branded retail outlets and a total of 30 restaurants.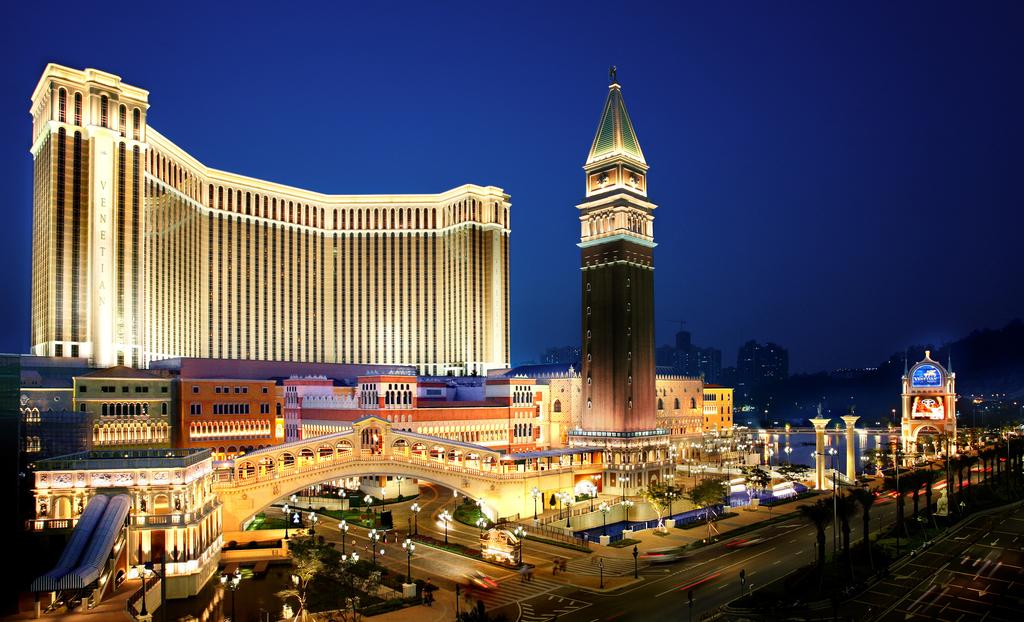 7. Wynn Resort, United States, US$2.70 Billion
The US$ 2.70 billion Wynn 45 story hotel is the world's sixth largest hotel. This hotel covers a 615 hectare area. It is owned by Nevada based Wynn resorts limited company. The Wynn resort has 2716 beds, a conference center with 223000 square ft, 76000 square ft retail space and a casino with 111000 square ft.
Wynn 's Shopping Section includes many well-known retailers like Cartier, Brioni, Alexander McQueen, Dior, and Chanel.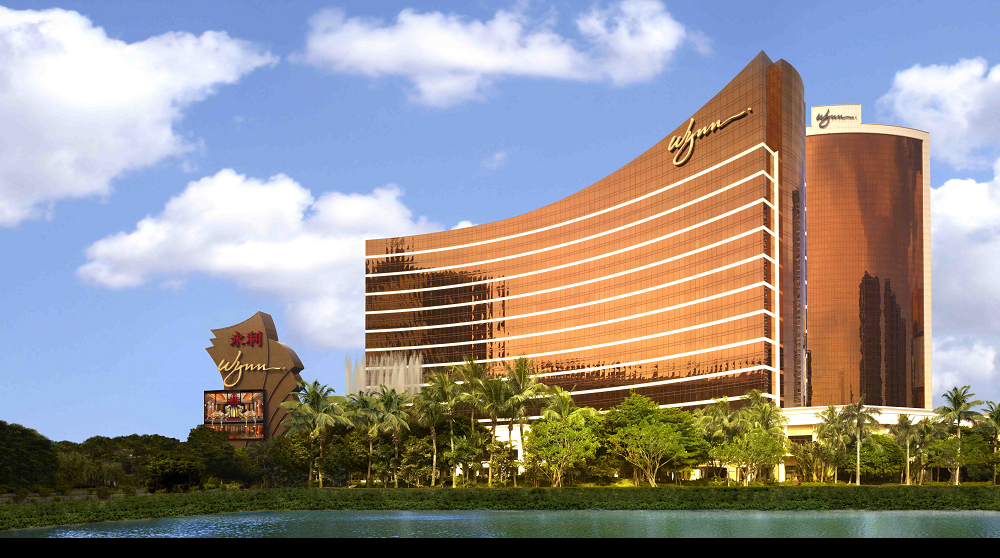 6. One World Trade Center, United States, US$3.80 Billion
One World Trade Center is the main building of the Lower Manhattan , New York City, rebuilt World Trade Center complex. One WTC is the tallest building in the U.S., the tallest building in the Western Hemisphere, and the seventh-largest in the world. The One World Trade Center has 71 floors of office space, 270,000 sqft of space for U.S. General Service Administration, 190,000 sqft of space for magazine publisher Conde Nast, 55,000 sqft of retail space, public lobby and observation deck. The building's 9/11 museum exhibits artifacts, images, and stories from the original center of world trade. The cumulative cost of this great project is estimated at 3.80 billion US dollars.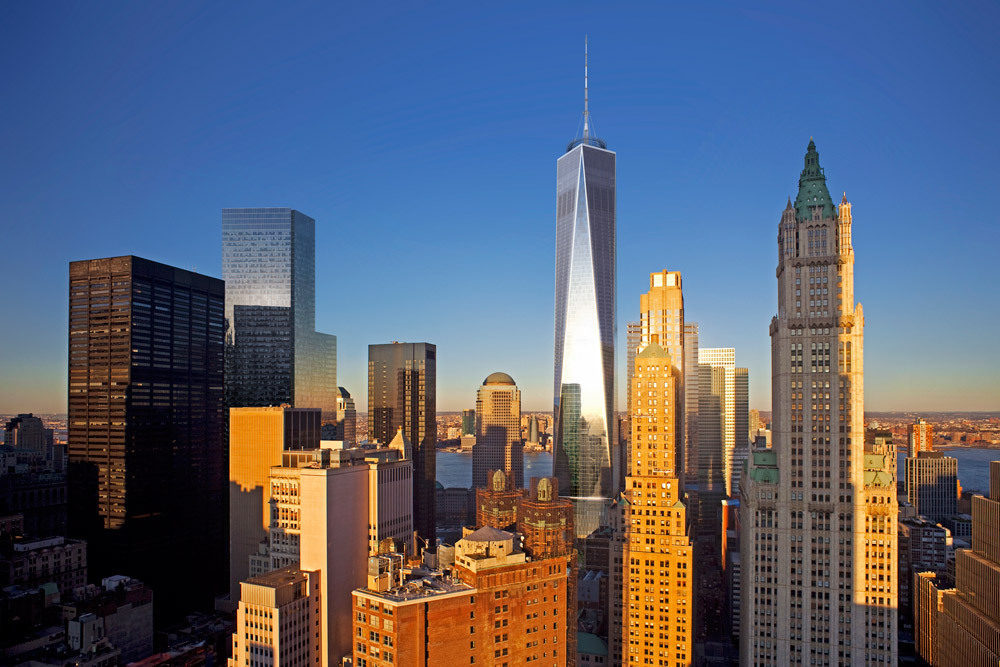 5. Cosmopolitan of Las Vegas, United States, US$3.90 Billion
The Cosmopolitan is a 52 story luxury casino resort located in Nevada's Las Vegas Strip. This resort of 3.90 billion US dollars has two towers. It was built by Deutsche Bank located in Germany. Today this resort casino is operated by the NYC-based Blackstone group corporation, which was sold for US$ 1.73 billion by Deutsche Bank in 2014.This grand resort has 3000 rooms.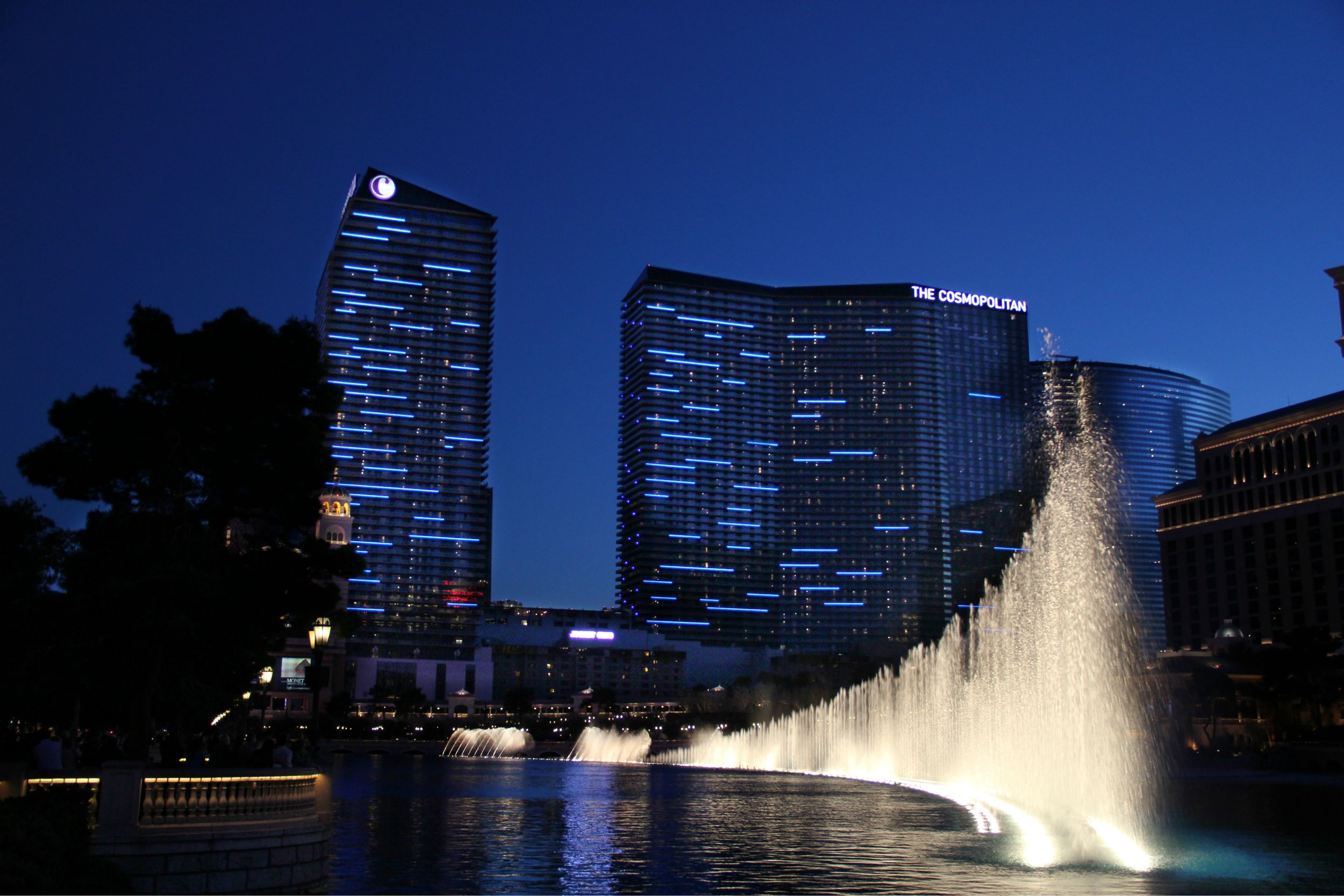 4. Emirates Palace, Abu Dhabi, US$3.90 Billion
The seven-star US$ 3.90 billion Emirates Palace is the world's second-most expensive hotel ever built. This luxury hotel is owned by the Abu Dhabi government, located in Abu Dhabi , United Arab Emirates. The Emirates Palace has an overall floor area of 850,000 sqm. It includes 302 rooms, 16 suits for places, 92 suits, 2500 vehicle parking area, helipad and a marina. Emirates Palace's private beach stretches for 1.3 kilometres. The hotel also has swimming pools, luxury spa facilities, tennis courts, and cricket courts.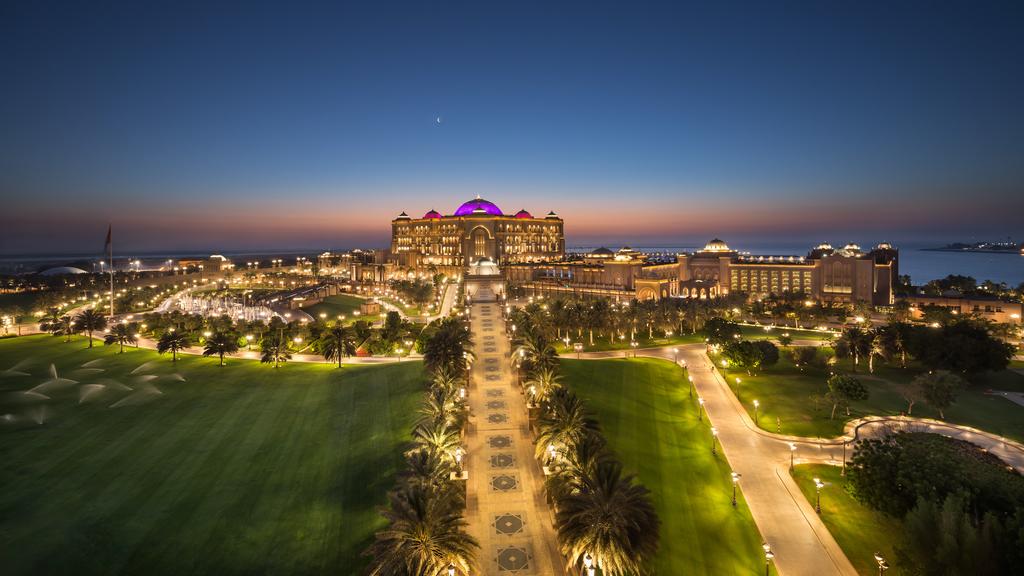 3. Resorts World Sentosa, Singapore, US$4.93 Billion
Resorts World Sentosa is an integrated resort on Sentosa Island, just off Singapore's southern coast. Key attractions include one of the two casinos in Singapore, a Universal Studios theme park, Adventure Cove Water Park, and S.E.A. Aquarium, which contains the world's second largest oceanarium. The World Sentosa Resort is the world's third most expensive casino ever built. The total construction cost of this resort casino is estimated at US$ 4.93 billion, designed by the Malaysian conglomerate Genting Group. The Resort World Sentosa has a total of four hotels and the casino spans a floor area of 15000 square metres.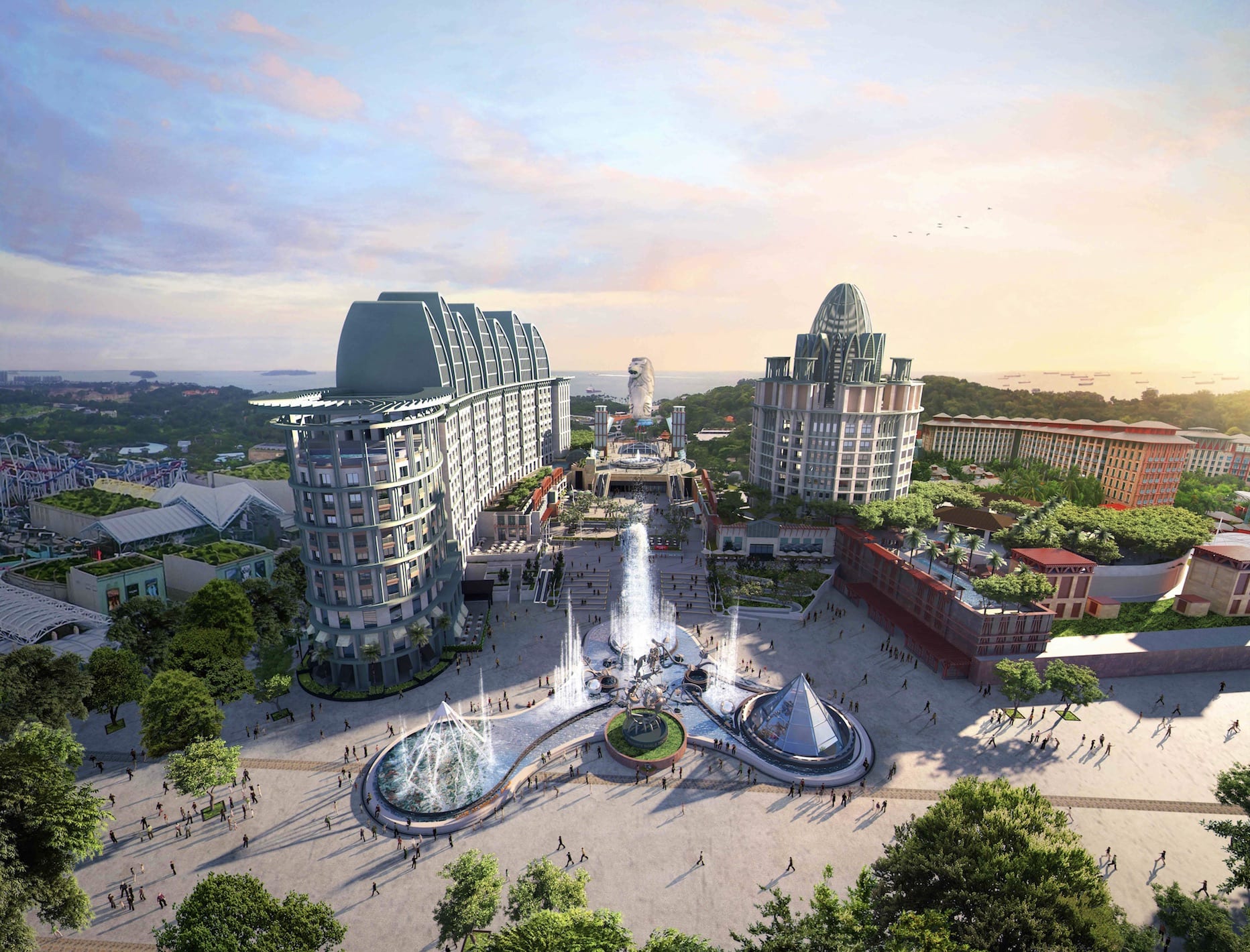 2. Marina Bay Sands, Singapore, US$5.5 Billion
The Marina Bay Sands US$ 5.5 billion is the most expensive integrated resort ever built. It's among Singapore's most popular tourist attractions. This iconic building is situated in a 15.5 hectare area. This luxury building includes restaurants, a hotel, exhibition centers, theaters, retailers and places for entertainment. Marina Bay Sands consists of three 55-story buildings, which are surrounded by Sands Sky Park. The sky park at 200 m above ground level provides a panoramic view of the skyline of Singapore. The park also provides a swimming pool of 150 meters, which is the world's most large elevated swimming pool.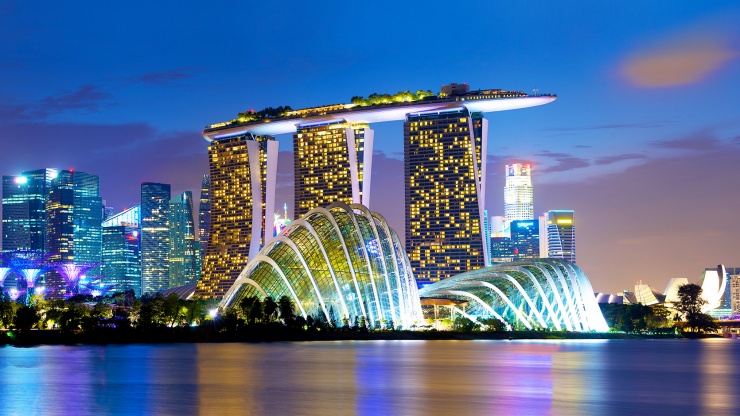 1. Abraj Al Bait, Mecca, Saudi Arabia, US$15 Billion
The world's most expensive skyscraper is the 120 story Abraj Al Bait. The building cost $15 billion to build, and is located in Saudi Arabia's holy city of Mecca. Abraj Al Bait is located near the largest and most holy mosque of Masjid al-Haram. Construction of this luxury hotel began in 2004 and it took eight years to complete. Abraj Al Bait is the world's tallest hotel at a height of 601 metres. It is also the world's fourth tallest building. One of Abraj Al Bait's main attractions is its 43 m * 43 m shaped clock, which stands at 530 meters high and is topped by a spire. It is the world's tallest and biggest clock.