Top 10 Most Beautiful Lakes on Earth
10 Lake Matheson, New Zealand
Lake Matheson is a small lake in the municipality of Fox Glacier, in South Westland, New Zealand. This is renowned for its mirrored views of Aoraki / Mount Cook and Mount Tasman, and for the Māori people it is a typical mahinga kai, the lake includes many water birds as well as being home. Matheson Lake is renowned for providing a breathtaking view of two of New Zealand's highest peaks, Mount Cook and Mount Tasman. The lake's brown colored water is simply the product of its reflective surface. Matheson Lake 's peculiar color is attributed to the drainage out of surrounding ancient forest organic matter. The Matheson Lake was formed by fox glacier glaciation about 14,000 years ago.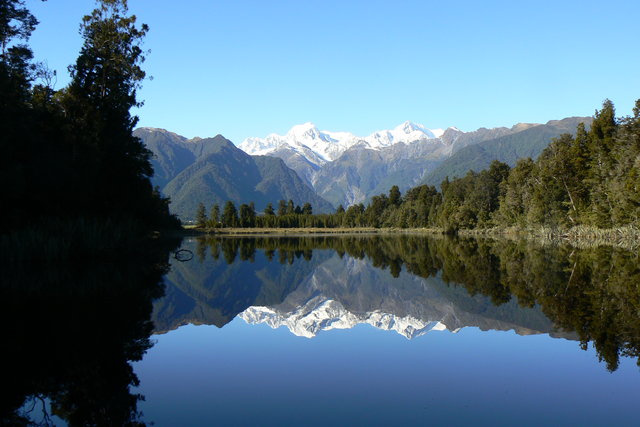 9 Lake Pehoe, Chile
Lake Pehoé is a body of surface water located in Torres del Paine National Park, in southern Chile's Magallanes Region. The lake is fed via the Nordenskjöld Lake primarily by Paine River, but it also receives the waters from the outlet of Skottsberg Lake. Pehoe Lake is renowned for its turquoise water and beautiful surrounding. The lake is drained by the river Paine, and linked to the lake Nordenskjold. There is also plenty of wildlife, world-class trekking paths, glaciers and beautiful forests.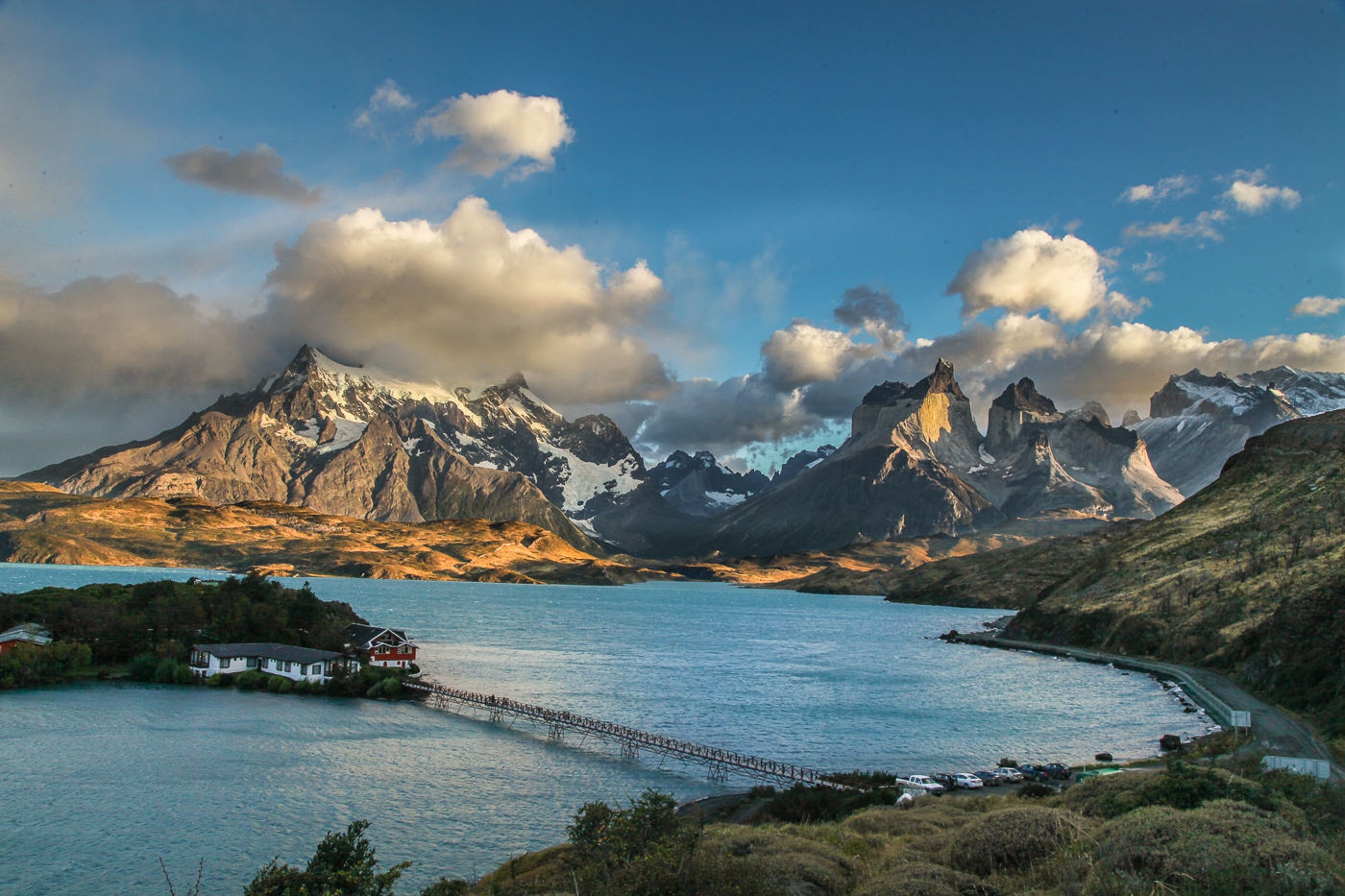 8 Dal Lake, Jammu and Kashmir
Dal is a lake in Srinagar, Jammu and Cashmir, India 's summer capital. It is an urban lake which is the second largest in Jammu and Kashmir's union territory. It is an important part of tourism and recreation in Kashmir and is called "Lake of Flowers," "Jewel in Cashmir's Crown" or "Jewel of Srinagar.' Dal Lake's 15 kilometer long shoreline is lined with lush gardens. These beautiful gardens designed through the Mughal period also enhance Dal Lake 's beauty. The Dal Lake is also Jammu and Kashmir's second-largest lake with an area of 22 square kilometres. The lake also includes floating garden, particularly lotus flowers.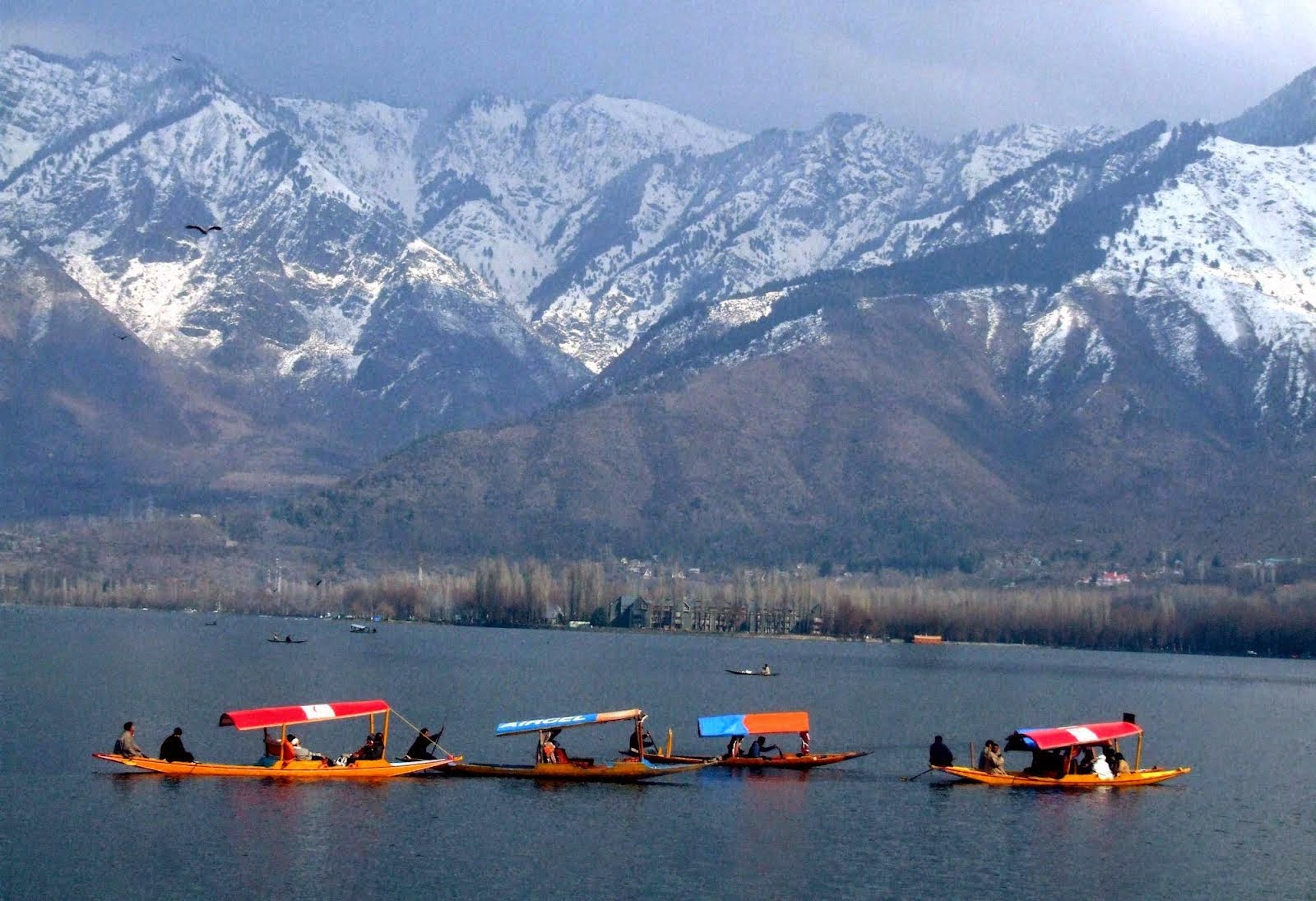 7 Lake Manasarovar, Western Tibet
This holy lake sits about 4590 meters above sea level in western Tibet. Lake Manasarovar is also one of Buddhists and Hindus' important centres of pilgrimage. Manasarovar was founded by Lord Brahma according to Hindu tradition and waters of this lake have the power to bring salvation. The Manasarovar Lake is also used as an epitome of purity. The Manasarovar lake is almost in oval form and has a diameter of 88 kilometres. The water is in clear blue color along the shores and the colour changes to dark green in the centre.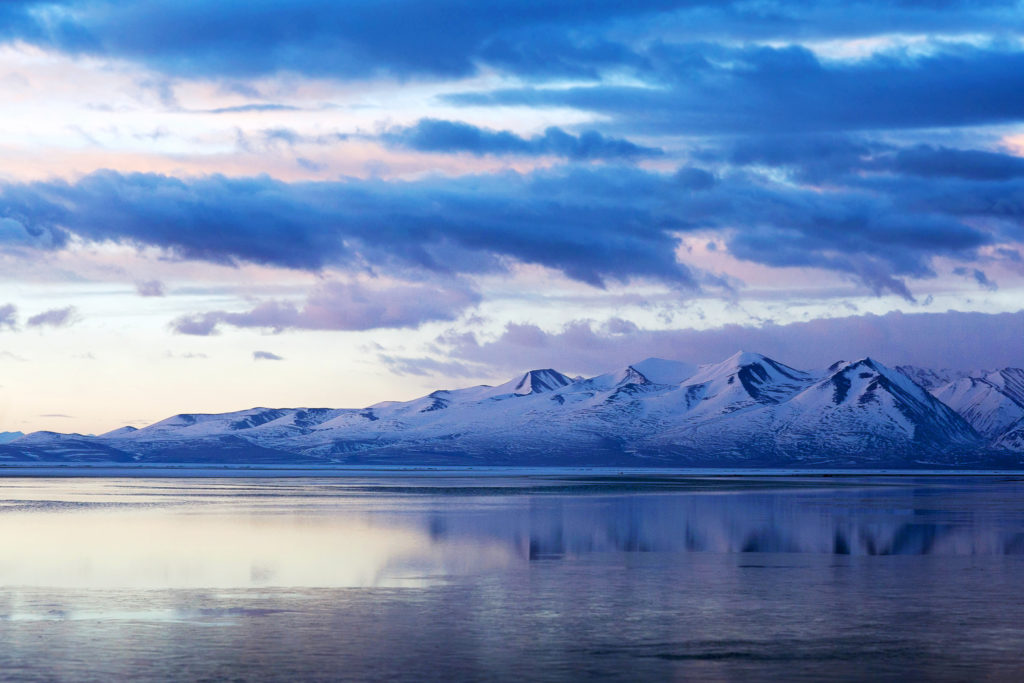 6 Maligne Lake, Canada
Maligne Lake is a Jasper National Park lake, in Alberta , Canada. The lake is renowned for the color of its azure water, the surrounding hills, the lake 's three visible glaciers, and Spirit Island, an islet often photographed and very prominent. Maligne Lake, which is 22 kilometers long, was renowned for its bright blue colored water. The surreal location also includes ice-capped mountains, three glaciers and the famous Island of Spirit. The tiny Spirit Island surrounded by Maligne Lake's bright colored waters makes the scenery pure photogenic. The Spirit Island is one of the world's most visited islands, too. The Spirit Island even looked upon Canadian Rockies as a sign.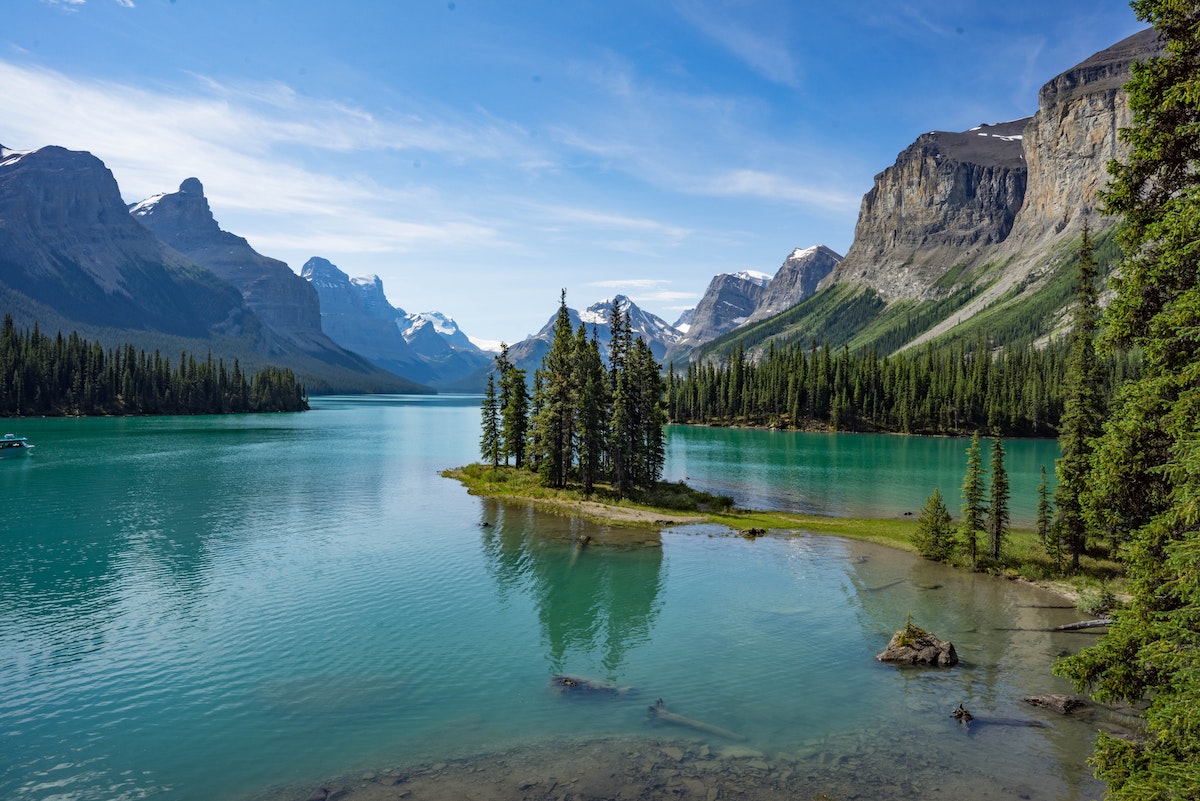 5 Five-flower Lake, China
The Jiuzhaigou National Park has 108 multicolored lakes, and the five-flower lake looks more vivid and stunning. This shallow lake shows numerous colors including azure blue, dark green and light yellow. Five-flower lake 's beautiful coloration sue to mineral deposit, algae, and aquatic plants. Several ancient tree trunks can also be seen there from the crystal clear waters of a five-flower pool. The surrounding forest changes color to black, light orange , and red throughout the fall.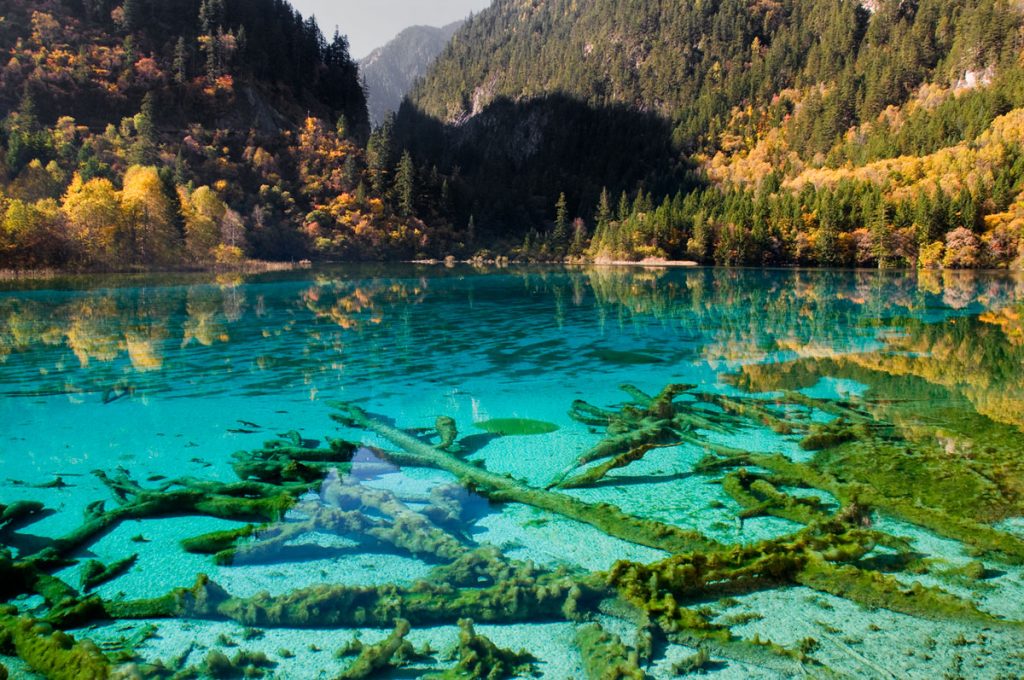 4 Lake Baikal, Russia
Lake Baikal is an ancient, large lake north of the Mongolian frontier, in the mountainous Russian area of Siberia. Considered the world 's deepest lake, it is surrounded by a network of hiking trails, named the Great Baikal Trail. Listvyanka village, on its western shoreline, is a popular starting point for wildlife-spotting tours in the summertime, plus winter ice skating and dog sledding. It was formed around 25-30 million years ago and has a depth of 1.6 km. The crescent-shaped lake spans over 636 kilometers from north to south and holds 20 per cent of the unfrozen fresh water in the country.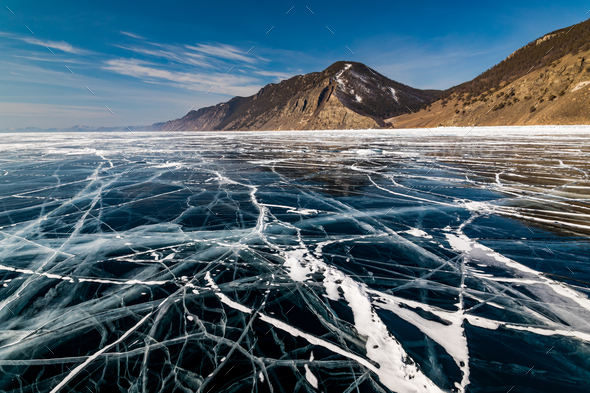 3 Peyto Lake, Canada
Peyto Lake is a glacier-fed lake in the Canadian Rockies, in Banff National Park. The lake itself is near to Parkway at Icefields. It was named after Bill Peyto, an early Banff area trail guide and trapper. Peyto Lake is part of Banff National Park, Canada 's oldest national park. This glacier-fed lake's waters are vivid turquoise. This is the result of mixing in water of rock flour that flows from the Peyto glacier. The tourists can get the best view of Peyto Lake from the icefileds parkway bow summit trail. You can see impressive mountains, deep valleys and flowers all around the place.
2 Plitvice Lakes, Central Croatia
This amazing national park covers a wide region of 300 square kilometers of woodlands, lakes, caves and waterfalls. It is the deposition of minerals which leads to the creation of natural dams separating the lakes and this cycle continues. A sequence of waterfalls interconnect one of 20 spectacular lakes 16. Mineral mixing also makes the lakes of Plitvice National Park dazzling turquoise coloration. The color of the lakes also varies, depending on the amount of minerals in water.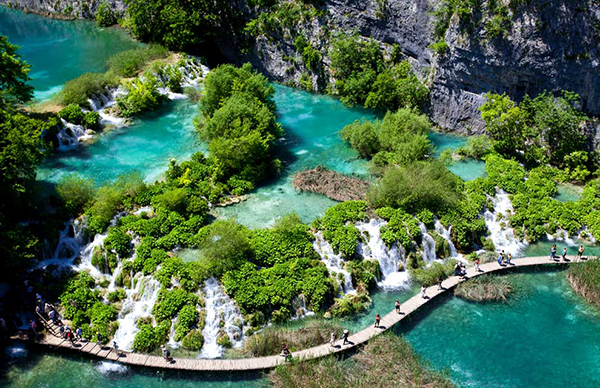 1 Melissani Cave Lake, Greece
Melissani Cave or Melissani Lake, also Melisani is a cave on the island of Kefalonia, northwest of Sami, about 5 km South-east of Agia Effimia, northeast of Argostoli and north-west of Poros. The Ionian Sea lies to the east with the Ithaca Strait. The Melissani cave was formed by rock erosion, and water reached the cavities. The constant movement of water over rocks, millions of years ago, culminated in the creation of hollows and an underwater lake. The lake of the Melissani cave includes both sea and fresh water, and is 20-30 meters deep.