Top 10 Largest Fast Food Chains in The World
10 Papa John's Pizza
Papa John's is a chain for American pizza-restaurants. Headquartered in Jeffersontown, Kentucky, a Louisville suburb, it is the fourth largest pizza delivery restaurant chain in the USA. Currently this service is available in 34 countries. Out of 4000 Papa John 's restaurants, 3200 are based in the USA. John Schnatter the founder opened the first Papa John's Pizza restaurant in Indiana in 1984. The motto of Papa John 's pizza service is "Good ingredients, Great pizza." Papa John's was the first pizza franchise company with on-line ordering facility in the United States in 2002.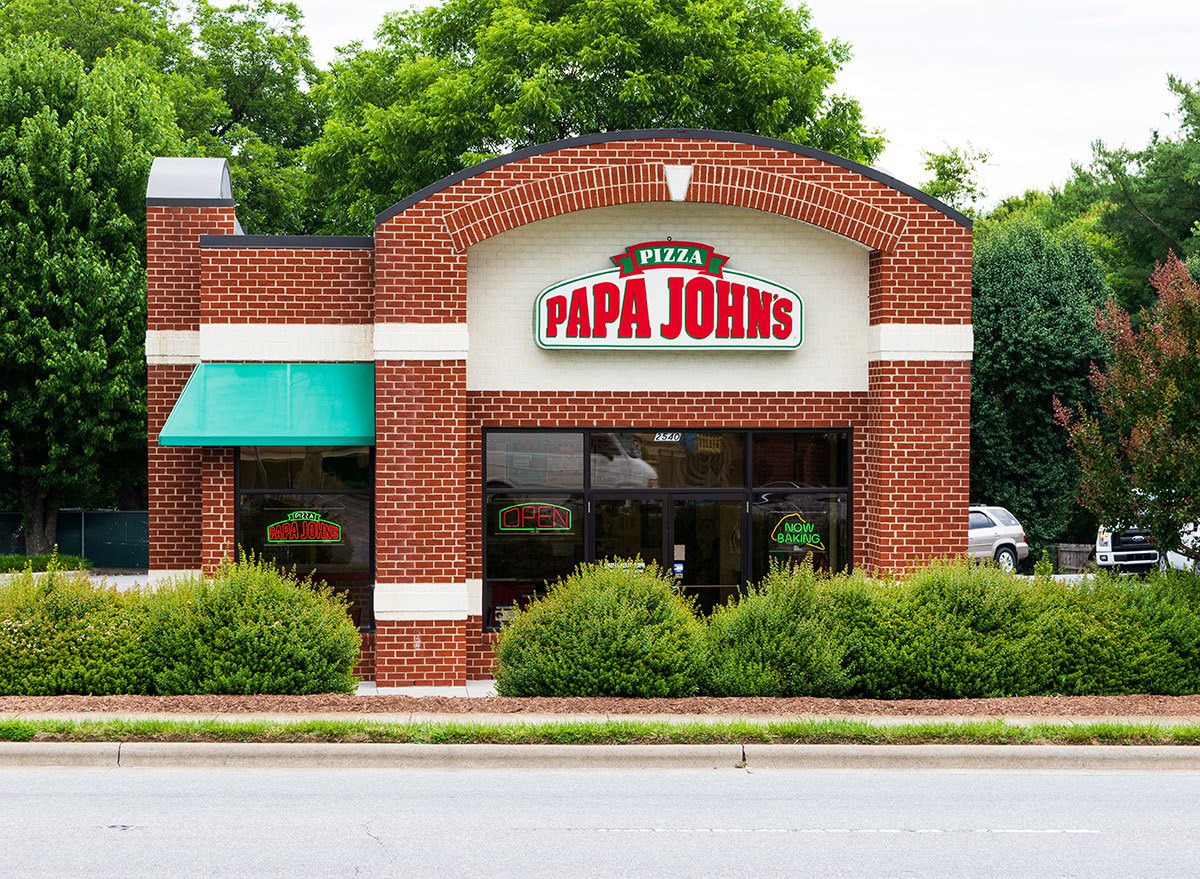 9 Dairy Queen
Dairy Queen is a global American soft-serve ice cream and fast-food restaurant chain operated by International Dairy Queen, Inc., a Berkshire Hathaway subsidiary. Orange Julius is now owned by International Dairy Queen, Inc., which previously owned Karmelkorn which Golden Skillet Fried Chicken. The queen dairy operation is available at 6000 locations worldwide. Dairy Queen operates in 18 non-US countries. In the United States, Texas has the most restaurants in Dairy Queen – 600 restaurants. The first Dairy Queen store opened in the state of Illinois city of Joliet.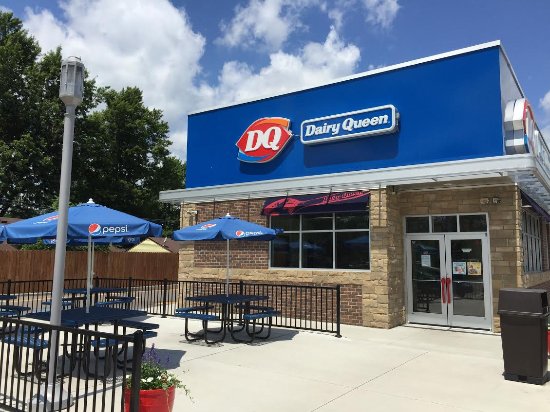 8 Dunkin' Donuts
Dunkin 'is an American international coffee and doughnut company that is also known as Dunkin ' Donuts. It was founded in 1950, in Quincy, Massachusetts, by William Rosenberg. Dunkin' Donuts operates in 3 countries and has a total of 11,000 stores. In 1950 Dunkin' Donut opened its first ever store in Quincy, Massachusetts. Since 2006 the company's motto is 'American run on Dunkin.'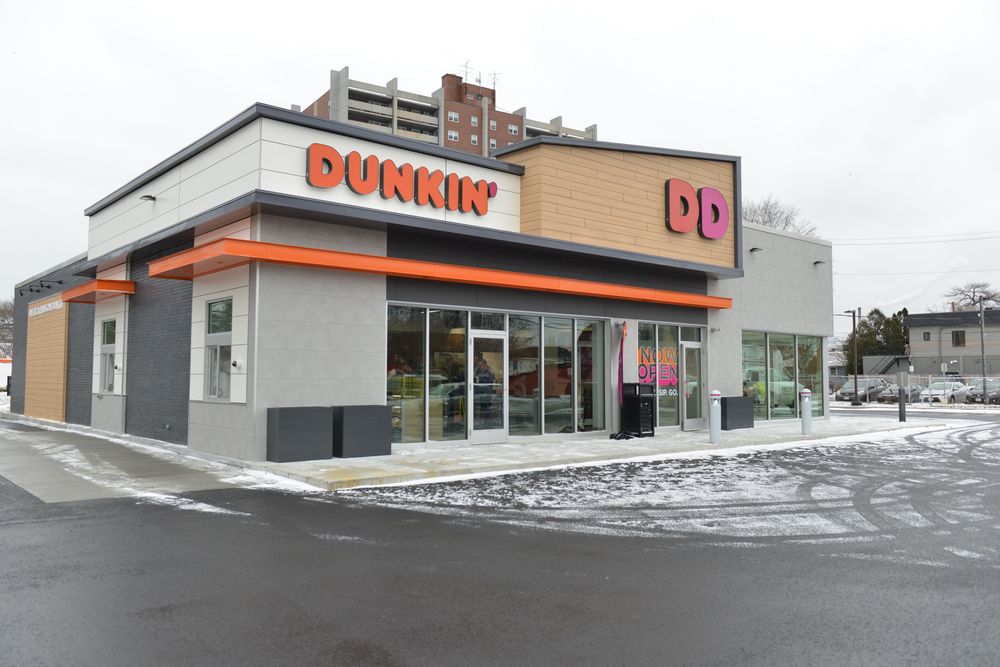 7 Domino's Pizza
Domino's Pizza, Inc., known as Domino's, is a multinational American pizza restaurant chain founded in 1960. The company is headquartered and registered in Delaware at Domino's Farms Office Park in Ann Arbor, Michigan. The second biggest pizza delivery company in us is Domino's pizza. Pizza hut is the first. The organization has a total of 10000 stores spanning 70 countries. Domino's pizzas available in a range of crust types according to store venue.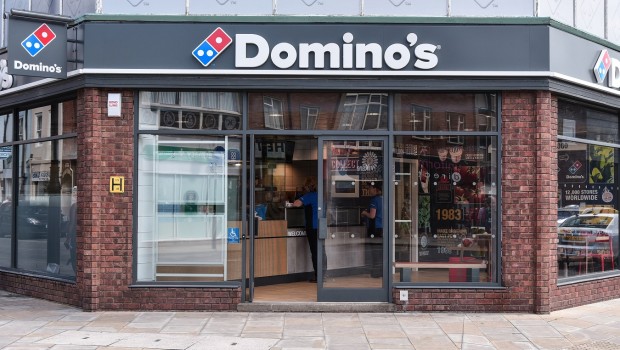 6 Burger King
Burger King is a global American fast food restaurant chain of hamburgers. The business, headquartered in the unincorporated area of Miami-Dade County, Florida, was founded in 1953 as Insta-Burger King, a restaurant chain based in Jacksonville, Florida. This multinational hamburger service chain has 13,000 outlets in 79 countries worldwide. It is United Sates's third-largest burger chain operation. About 1 million people visit burger king stores around the world per day.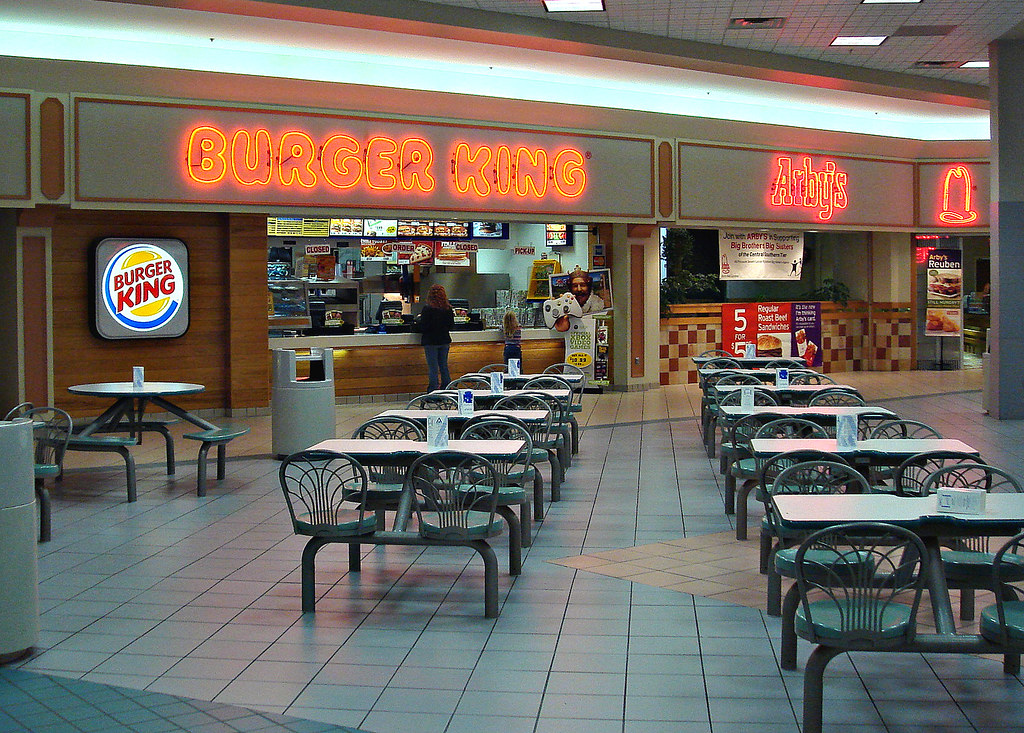 5 Starbucks
Starbucks Corporation is a global American coffeehouse and roastery reserve chain with headquarters in Seattle, Washington. As the largest coffeehouse chain in the world, Starbucks is seen as the principal manifestation of the second wave of coffee culture in the United States. Seattle-based, Starbucks is the world's largest coffee company. Starbucks operates 23187 stores in 64 countries. Upon them, in U.S. location 12973. Starbucks serves hot & cold drinks, beers, beer and snacks. Starbucks gives customers 87,000 types of drinks.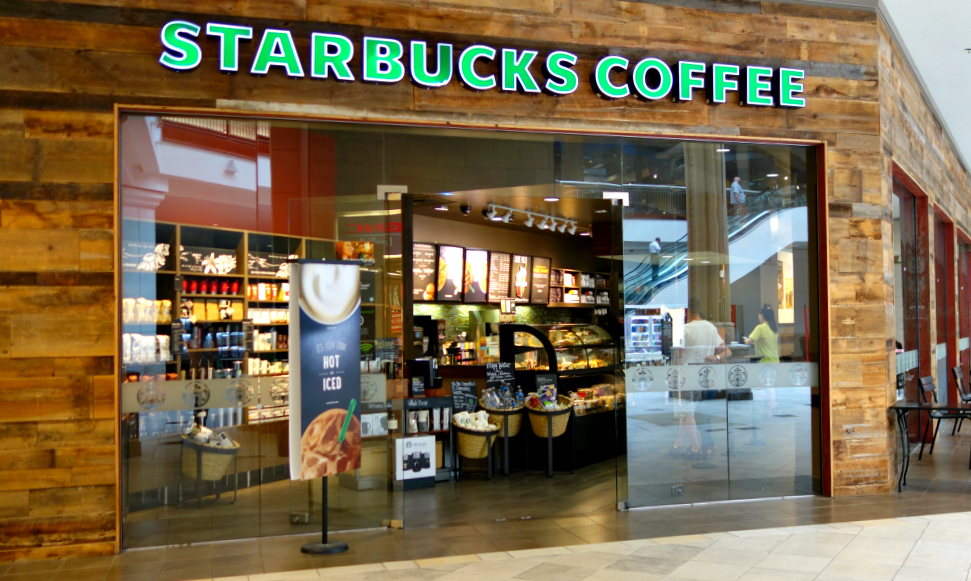 4 Pizza Hut
Pizza Hut is an American pizza chain and international franchise founded by Dan and Frank Carney in Wichita , Kansas, in 1958. The business is known for its menu of Italian American cuisine, pizza and pasta included, as well as side dishes and desserts. Pizza hut is the world's biggest delivering pizza company. It has 6000 US restaurants and 5139 stores in 93 other countries. Dan and Frank Carney, in the city of Kansas, founded it in 1958.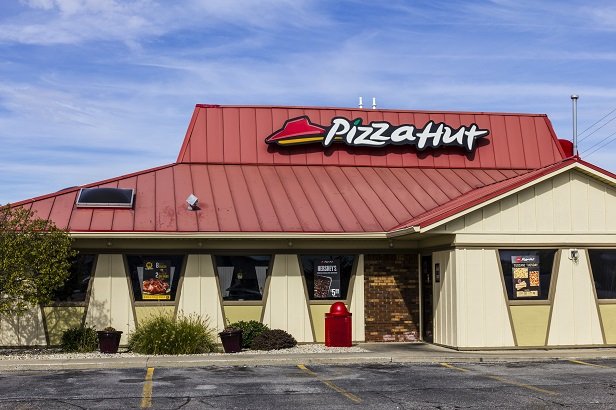 3 Subway
Subway is a privately held American restaurant franchise that mainly sells submarine sandwiches and salads. It is one of the world's fastest growing franchises. More than half of its outlets are in the U.S.Subway fastfood company, operating in 107 countries, has a total of 42174 restaurants. Submarine sandwiches and salads are key subway items. Customers can choose from 38 million subway sandwich options. This offers daily serving of 7.6 million sandwiches.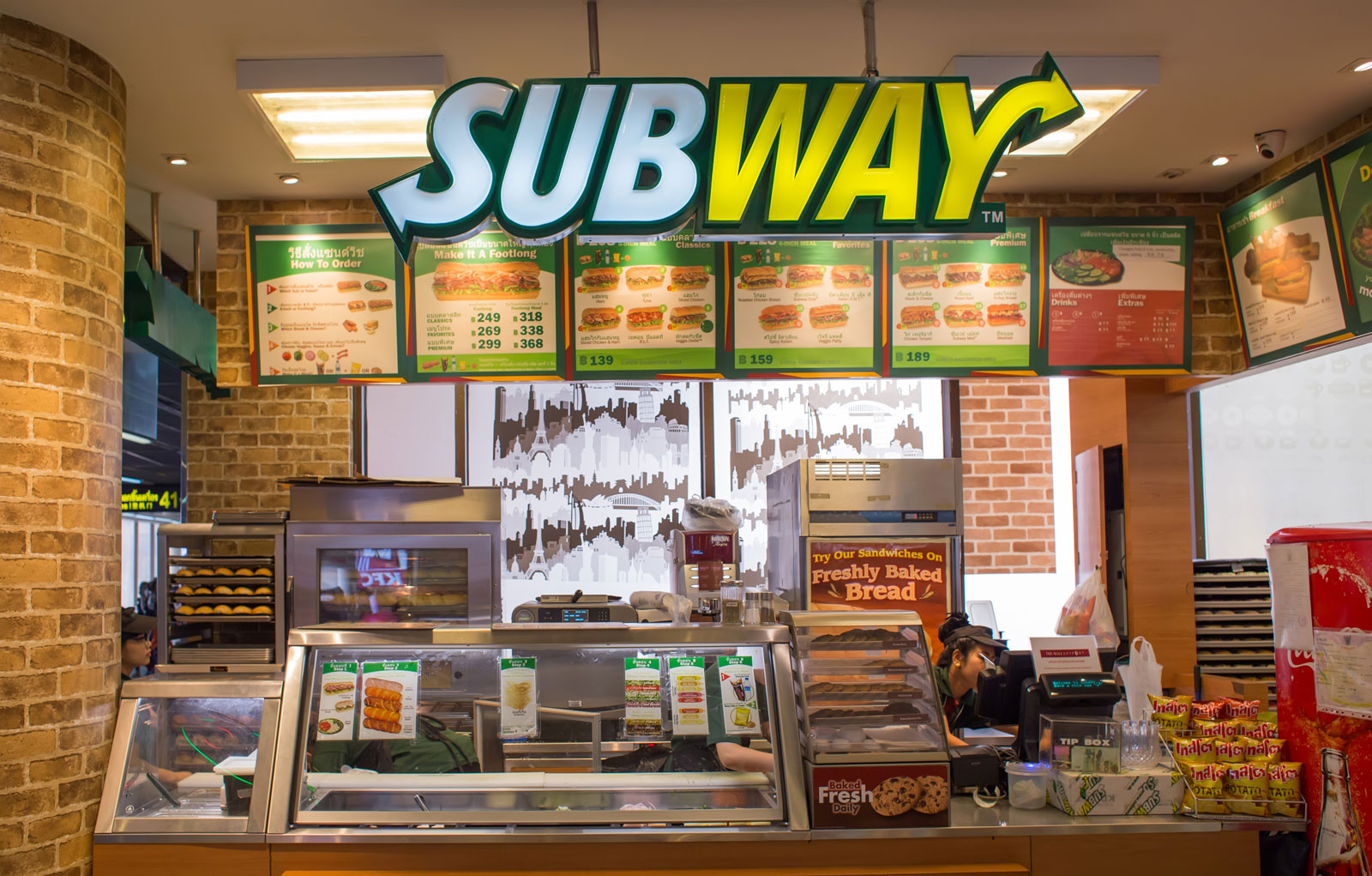 2 KFC
KFC is an American fast-food restaurant chain based in Louisville, Kentucky, which specializes in chicken fried food. As of December 2019, it is the second-largest restaurant chain in the world after McDonald's, with 22,621 outlets in 150 countries worldwide. The chain is a subsidiary of Yum! KFC receives almost 8 million customers from the US on a daily basis alone. The recycling of fried chicken pieces, KFC 's signature product still unknown to the outside world. This is kept in a safe at Kentucky State in Louisville. KFC discards the chicken parts which have not been sold within 90 minutes to ensure freshness.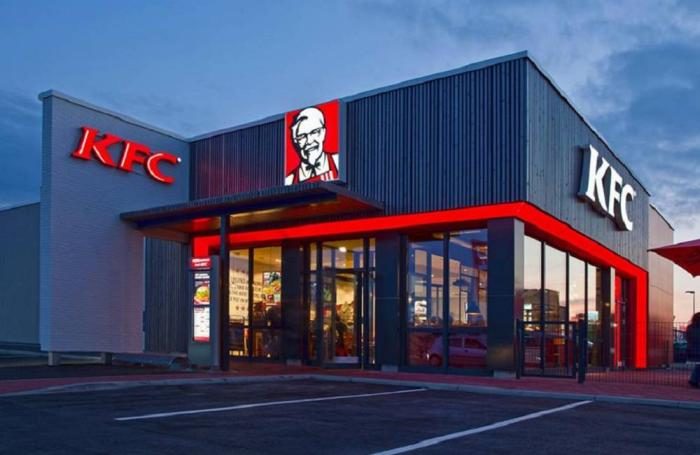 1 McDonald's
McDonald's Corporation is an American fast food corporation, founded in 1940 as a restaurant in San Bernardino, California, United States owned by Richard and Maurice McDonald. This food chain contains a total of 35,000 outlets across 119 countries. Close to 68 million customers visit McDonald's daily. That's more thanGreat Britain's entire population. Hamburger is McDonald's iconic food. The business sells 75 hamburgers in a second. Today, more than 1.7 million people are employed by McDonald.