Top 10 Hottest Volleyball Players in the World
 10. Sara Goller
Initially paired with Frederike Romberg, Goller won the Salzburg U20 European Championships before moving on to become her current partner, Laura Ludwig. Together, Goller and Ludwig became German Champions in 2006, won the U23 European Championships in St. Pölten and finished fourth in the European Women's Championships in Den Haag that same year. In 2007 they continued their line of success, defending the German title and winning the silver medal at the Valencia European Championships.
She won 2 silver medals alongside her former teammate Laura Ludwig at the 2007 and 2009 European Beach Volleyball Championships, and 2 golden medals at the 2008 and 2010 Beach ECH.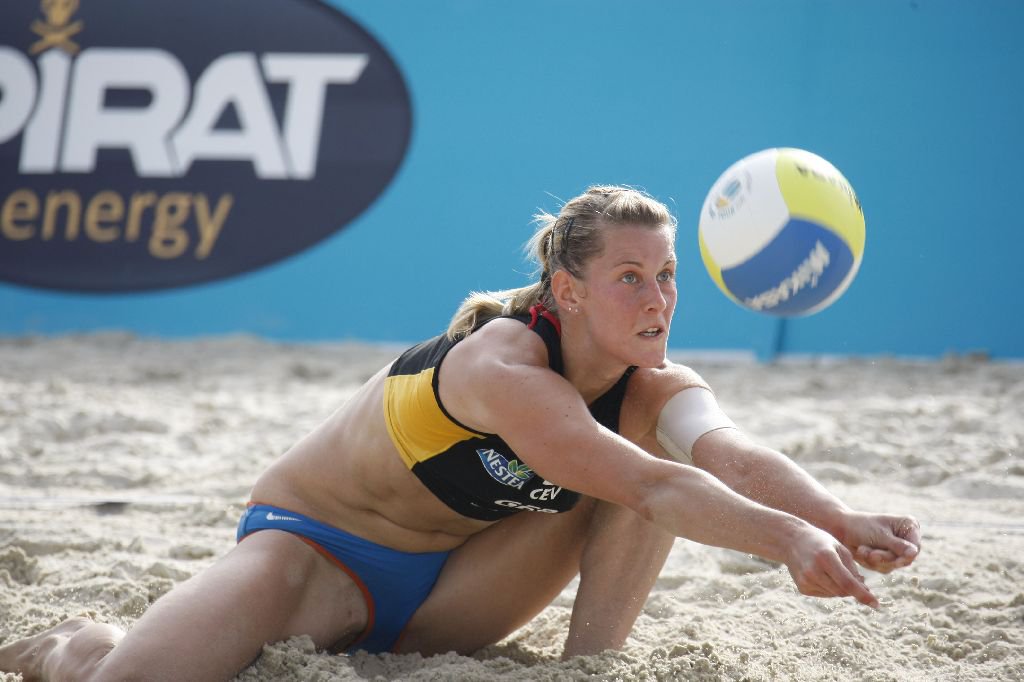 9. Zara Dampney
Zara Dampney is a British player in beach volleyball, and former player in indoor volleyball. She was selected as one of two players to take the qualifying spot for home nation at the 2012 Summer Olympics, with teammate Shauna Mullin.
She sold ad space on the back of her bikini bottoms, hosting the Betfair bookmaker's QR code. They otherwise receive funding from the National Lottery. They played at the London Olympic test event and won both of their group games, but the Brazilian team that went on to win the tournament was defeated in the second knockout round.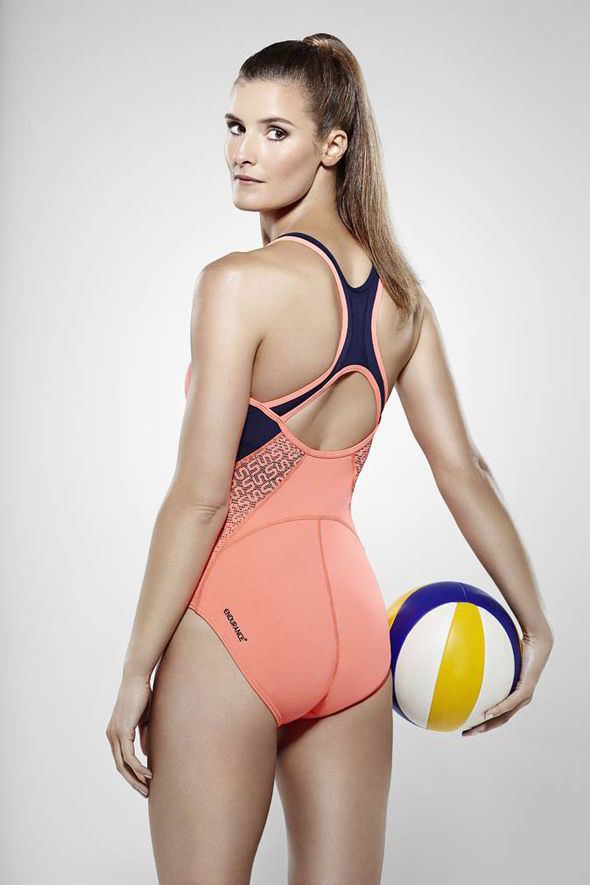 8. Tandara Caixeta
Tandara Alves Caixeta is a female Volleyball player from Brazil. She plays in the Brazilian Superliga for the Brazilian women's national volleyball team, and for Sesc-Rio. In the 2012 Summer Olympics she competed for Brazil and won a gold medal. She is 1.84 m tall (6 ft 0 in). She is the daughter of the former amateur player Evaldo Caixeta, with the Banco do Brasil Athletic Association. She had seen a TV advert and decided to go to a volleyball trial at the age of nine, after trying many different sports.
She was first selected for the Brazil team in 2011 and won gold at the 2011 Pan American Games in Guadalajara, before becoming an Olympic champion in London in 2012. She has played in the Brazilian Women's Superliga twice as top scorer. She is well known in the Brazilian Superliga for breaking records. She broke the record of most points in a match in the 2013/2014 season, and scored 37 points.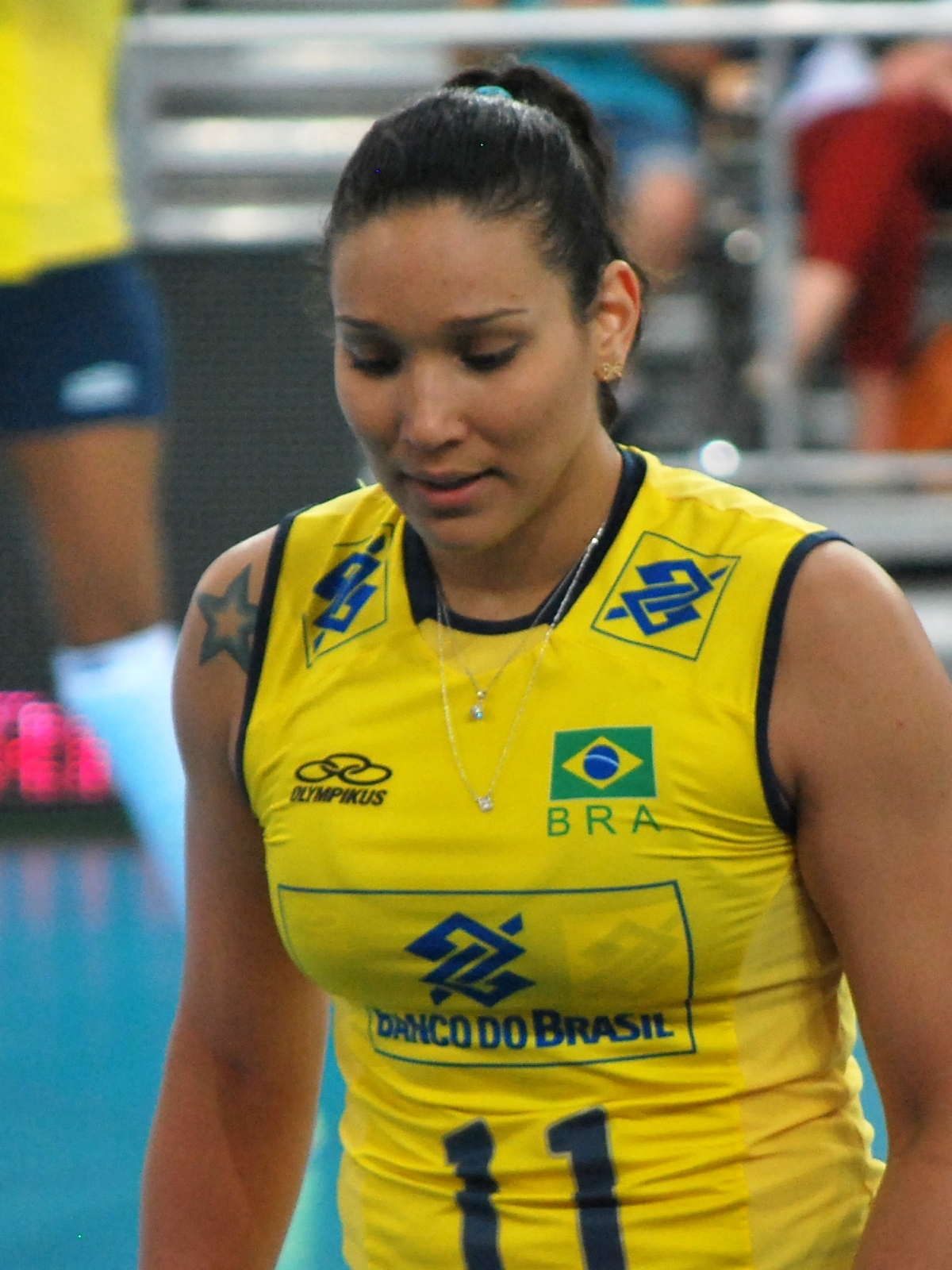 7. Jennifer Kessy
Jennifer "Jen" Anne Kessy is an American retired beach volleyball professional player on the AVP Tour. She is April Ross and Alex Klineman's coach at the moment.
Kessy played indoor volleyball under the coaches Gido Vermeulen (head, The Netherlands) and Christine Masel (assistant, DePaul University and University of Illinois) for the USPV Chicago Thunder which finished runners-up (10-8) at the USPV in 2002 after signing a six-month contract for around $25,000. She signed for the 2003 season with the team Pinkin de Corozal in Humacao, Puerto Rico in November 2002 with the fall of the USPV, and finished sixth overall in the LVSF for points.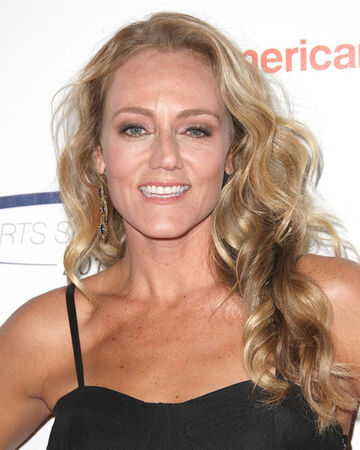 6. Sheilla Castro
Sheilla Tavares de Castro is a Brazilian volleyball player who represented her native country at the 2008 Summer Olympics, in Beijing, China and at the Summer Olympics in 2012. The Brazilian national team have won the gold medal on both occasions. She also participated in the 2016 Summer Olympics, when Brazil took fifth place.
At the 2006 FIVB World Grand Prix in Reggio Calabria, Italy and at the 2009 FIVB World Grand Prix in Tokyo, Japan, Castro was named "Most Valuable Player" with Brazil winning the gold medal both times. Castro won the "Most Valuable Player" award at the 2011 Pan-American Cup, capturing the gold medal with her national team, as well.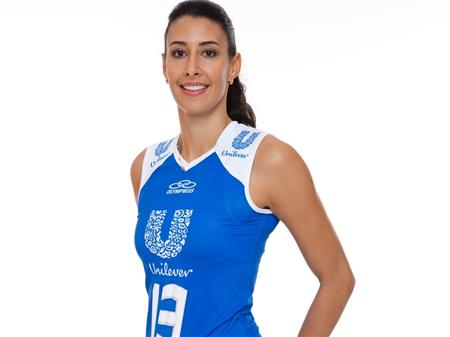 5. Siri Bjorkesett
Siri's purely on here because she's really gorgeous. Some say she's the hottest Female Volleyball player they've ever seen. This one right here is one of the wonderful 2020 Female Volleyball Players.
Siri comes from Oslo, Norway and is 5 foot 10 inches tall, mostly playing Female Volleyball beach. She'll have to focus on her post-Female beauty volleyball career because she haven't found outstanding success playing the sport.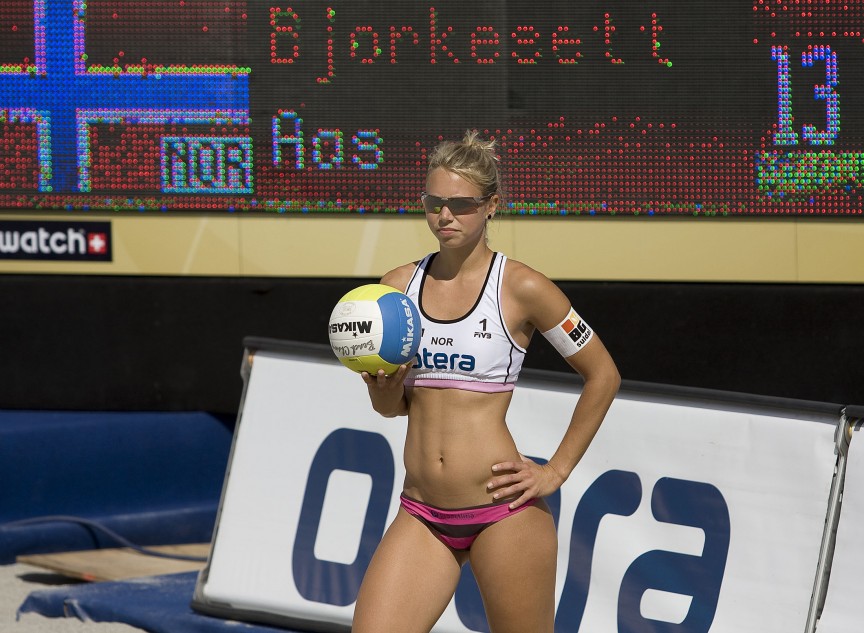 4. Sanne Keizer
She is a Dutch player in beach volleyball who plays with her partner Madelein Meppelink as a right-side defender. Her career highlights include two FIVB World Tour gold, two silver, and four bronze medals. She is a twice-time European Champion and at the 2012 Summer Olympics she represented the Netherlands, finishing ninth with Marleen van Iersel.
Keizer took up indoor volleyball at the age of 11 and competed in the Dutch volleyball leagues for many years. In 2002, she played in her first international beach volleyball event, and that same year became the inaugural U18 World Champion. The next year Keizer made his world tour debut. She's had limited international success for the next eight seasons competing with three different partners. Her breakthrough came when she joined up with van Iersel in late 2008. The pair entered the world's top ten rankings the year after and medalled five times in total on the World Tour including their first World Tour title in 2011.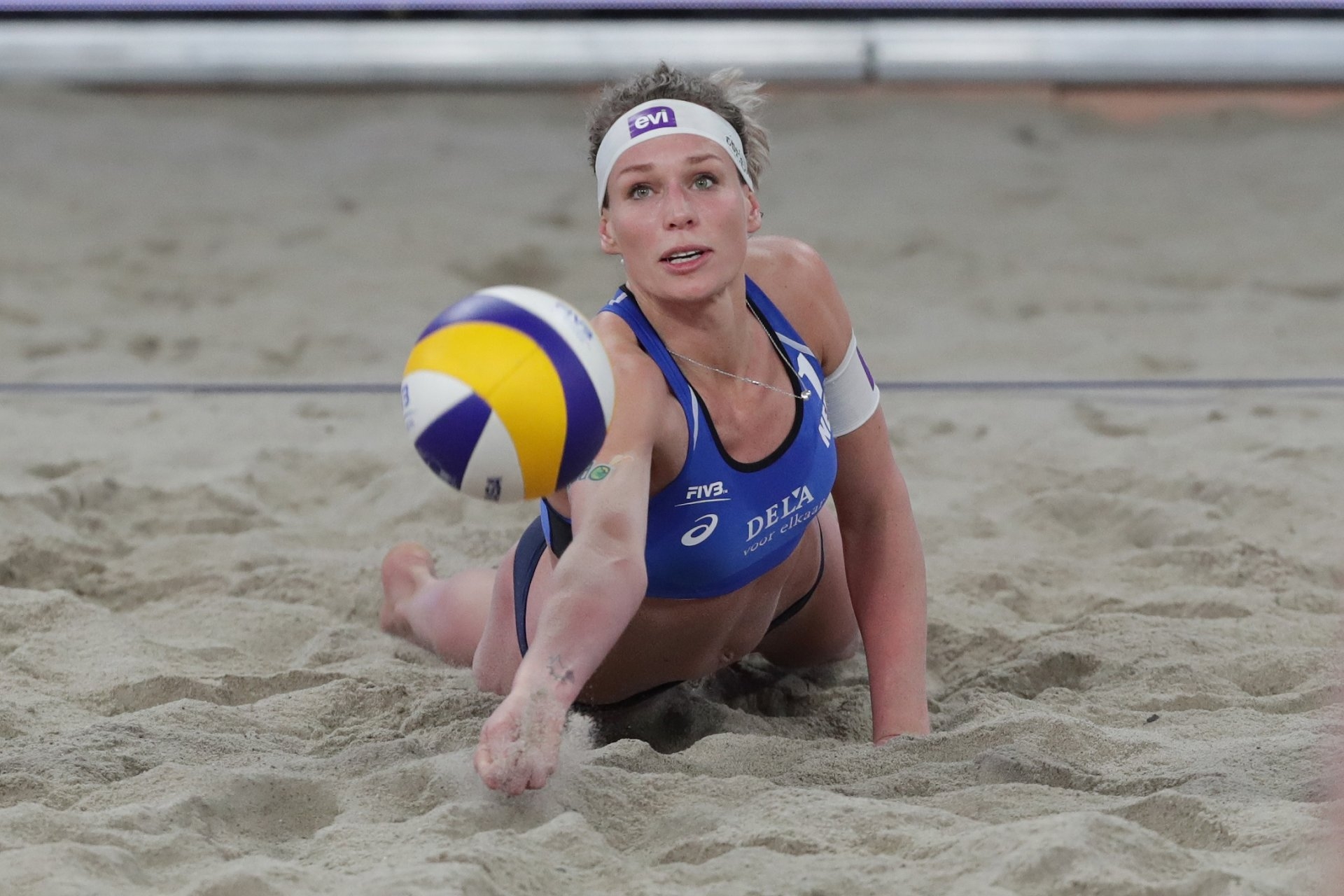 3. Marta Menegatti
Marta Menegatti is an Italian player in beach volleyball, playing with her partner Viktoria Orsi Toth as a left-hand defender. She reached a career-high world ranking of No. 4 in August 2012 with the former teammate Greta Cicolari. Her career highlights include two FIVB World Tour gold, seven silver, and seven bronze medals. She is also the European champion for 2011 and champion for the 2013 Mediterranean Games, both accomplished with Cicolari.
Born into a sporty family, at the age of nine, Menegatti began playing indoor volleyball. Six to seven years later her transition to beach volleyball began and she made her international debut in 2006. A decorated junior player, she has medalled with various partners at four age group World and European Championships. In 2009 Menegatti made his World Tour debut with Cicolari. By their third year, the pair reached the world's top ten rankings and medalled at seven World Tour events before an acrimonious split in midway through 2013.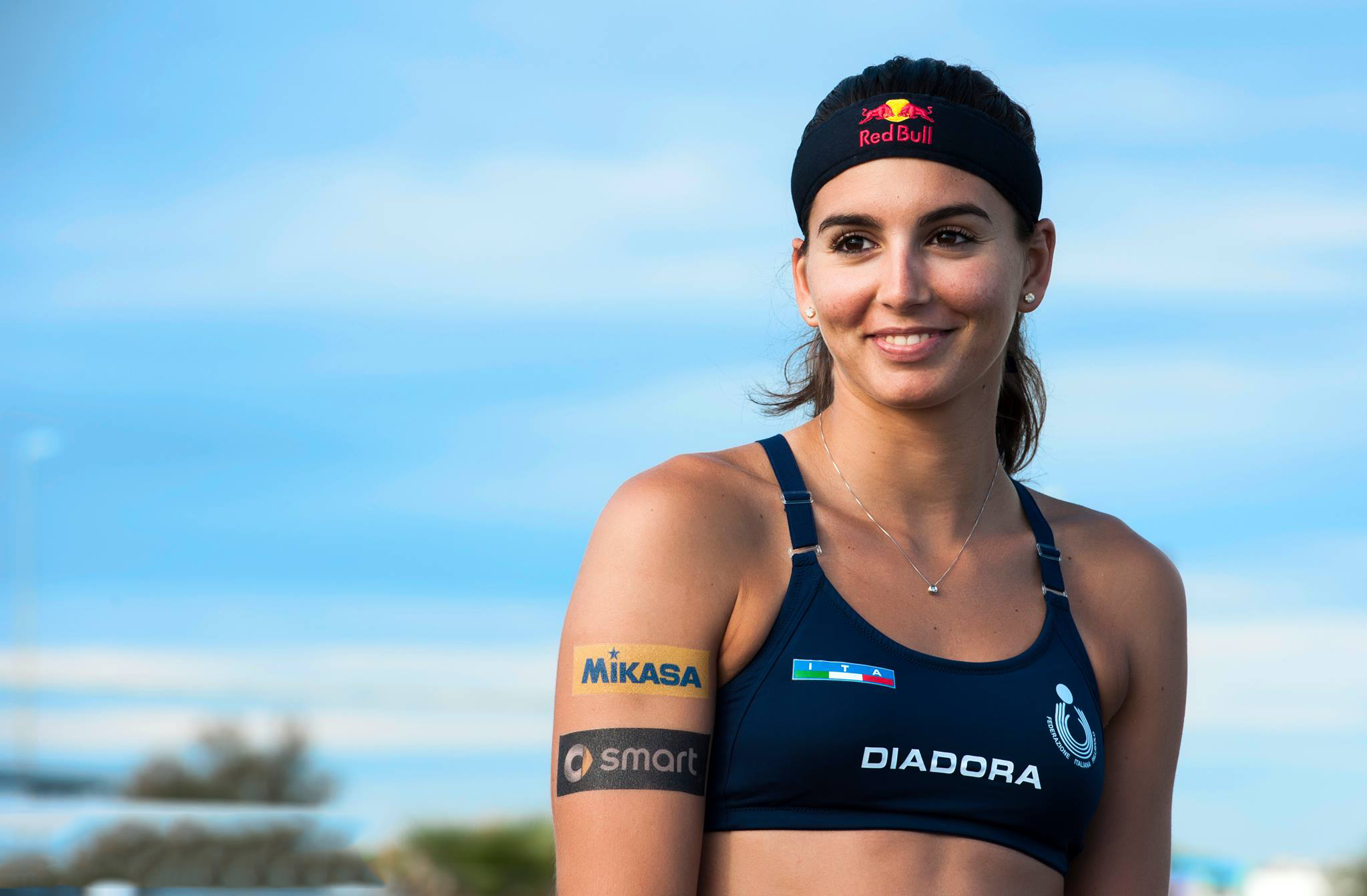 2. Rachel Wacholder
In 2006 she and her friend, beach volleyball player Elaine Youngs, were seed No. 2 on the AVP circuit. During the 2005 AVP tour, Scott and Youngs dealt a surprise defeat at the Huntington Beach Open to top-seeded Kerri Walsh and Misty May, halting the twice-time Olympic Gold Medal winning team's 50-game winning streak. Together, the duo would continue to win five events, all on the AVP Tour with three coming in 2005 and two coming in 2006.
As a result, her popularity as a star player increased significantly and is considered to be one of only a handful of players capable of handling a loss over the Kerri Walsh-Misty May combination. In August 2006, however, Scott and Youngs split the 2006 Manhattan Beach Open just before the biggest American tournament of the year. No official reason has been given for the split. In their first meeting at the Coney Island Open, Scott partnered with Jen (Kessy) Boss beat Youngs and the new partner Nicole Branagh. Scott has a rising base of support from AVP fans.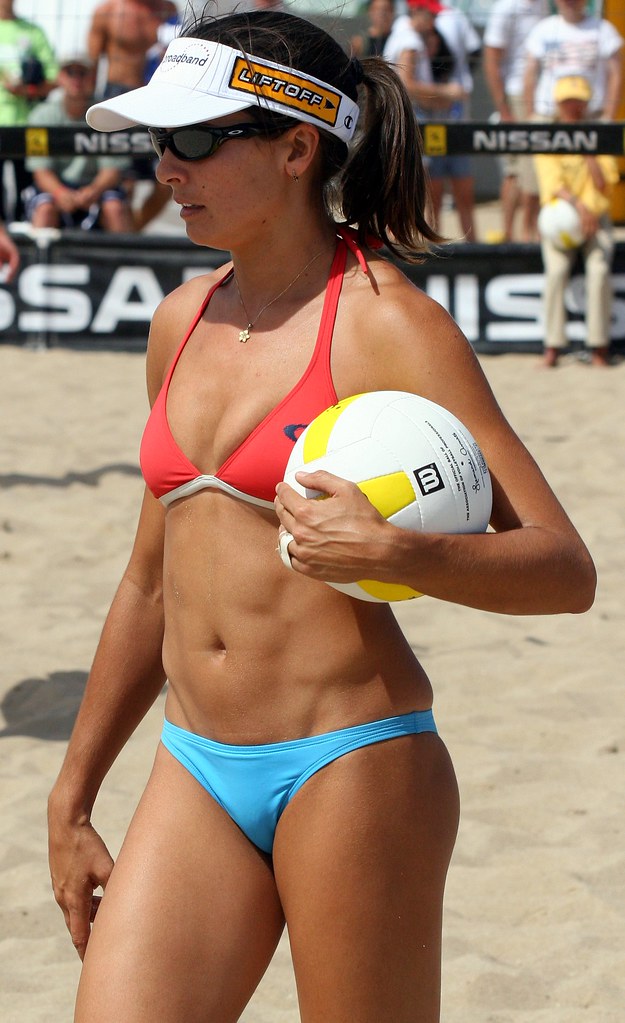 1. Gabrielle Reece
Gabrielle Reece was born in La Jolla, California, on 6 January 1970 and raised as Gabrielle Allyse Reece in Saint Thomas, U.S. Virgin Islands. American professional volleyball player, sports announcer, fashion model, actress and author, famous for Air Bud: Spikes Back (2003), Gattaca (1997), and Riding Giants (2004).
Reece came back to the U.S. when she happened to be in 11th grade and went to college at Florida State, where she set school records in blocks, many of which are still standing. In 1989 she was named by fashion magazine Elle as one of the five most beautiful women in the world.