Top 10 Hottest Female Athletes on Instagram
 10. Gretchen Bleiler
From a very young age, Bleiler aspired to compete in the Winter X Games, and at 11 (1992) she found her passion for snowboarding. Since then she has been riding and became a professional in 1996. She jumped into the invert revolution for female riders as the first to land a Crippler 540 in competition among her achievements and won more half-pipe races in 2003, 2005 and 2006 than any other female snowboarder. She won four of the five US Olympic halfpipe qualifiers in the pre-Olympic season and is also a four-time X Games gold medalist, winning the superpipe at Winter X Games XIV most recently.
In January 2014, Bleiler declared her retirement after being injured in a 2012 training accident and failing to make the 2014 Winter Olympics team. She is currently pursuing her new found passions of speaking , writing, teaching, activism and being an entrepreneur; she and her husband Chris are owners of ALEX Bottle.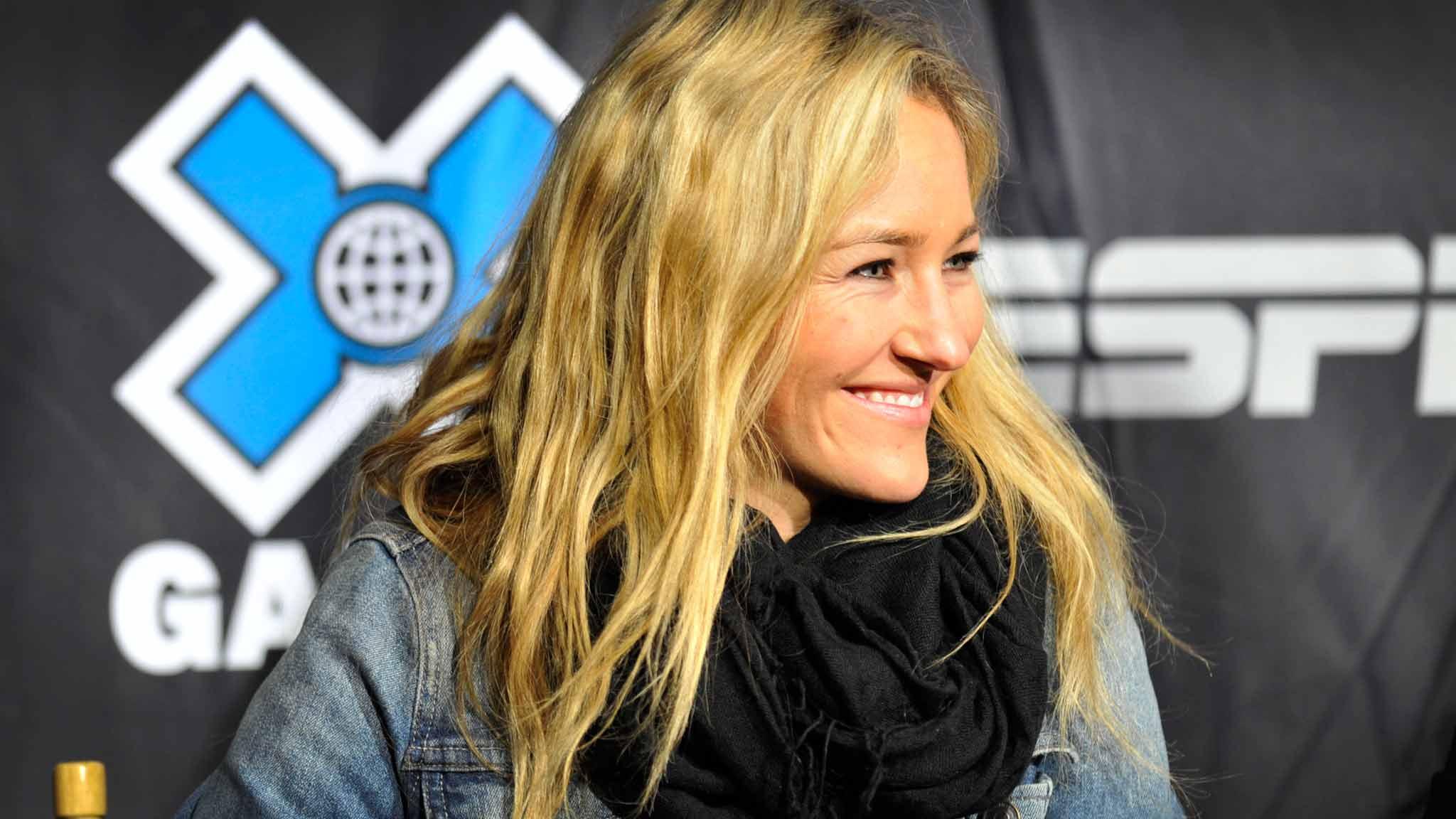 9. Allyson Felix
Allyson Michelle Felix OLY is an American track and field sprinter competing in the 100 m, 200 m, and 400 m. She is the 2012 Olympic champion at 200 metres, a 3-time World Champion (2005–09), and 2-time Olympic silver medalist (2004–08). She is the 2015 World Champion at 400 metres, 2011 World Silver Medalist, 2016 Olympic Silver Medalist, and 2017 World Bronze Medalist.
As a member of the U.S. women's relay teams, Felix has won five additional Olympic gold medals: three at 4 x 400 meters (2008–16) and two at 4 x 100 meters (2012–16). U.S. 2012. The Olympic team of 4 x 100 meters have set the women's world record of 4×100 meters still standing. Felix is the only female track and field athlete ever to win six Olympic gold medals and is tied with Merlene Ottey as the most decorated female Olympian in the history of track and field, with a total of nine Olympic medals.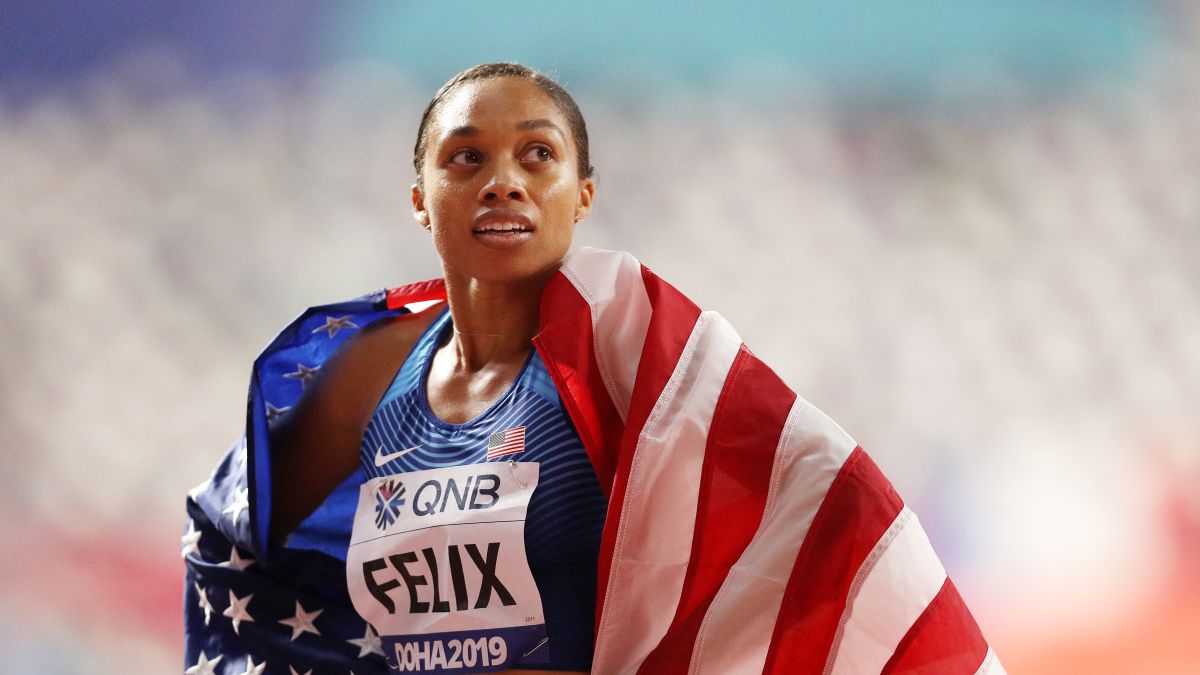 8. Lolo Jones
Lori Susan "Lolo" Jones is an American bobsledder and hurdler specializing in the 60-meter and 100-meter hurdles. While at Louisiana State University, she won three NCAA titles and earned 11 All-American honors. She won national indoor titles in the 60-meter hurdles in 2007 , 2008 and 2009, with gold medals in 2008 and 2010 at the World Indoor Championship.
She was favored at the 2008 Beijing Olympics to win the 100-meter hurdles, but tripped onto the penultimate hurdle, finishing seventh. She went on to win gold at the 2008 World Athletics Final, beating Dawn Harper, the newly-crowned Olympic champion, with 12.56 seconds. Jones is the American record holder with a time of 7.72, in the 60-meter hurdles.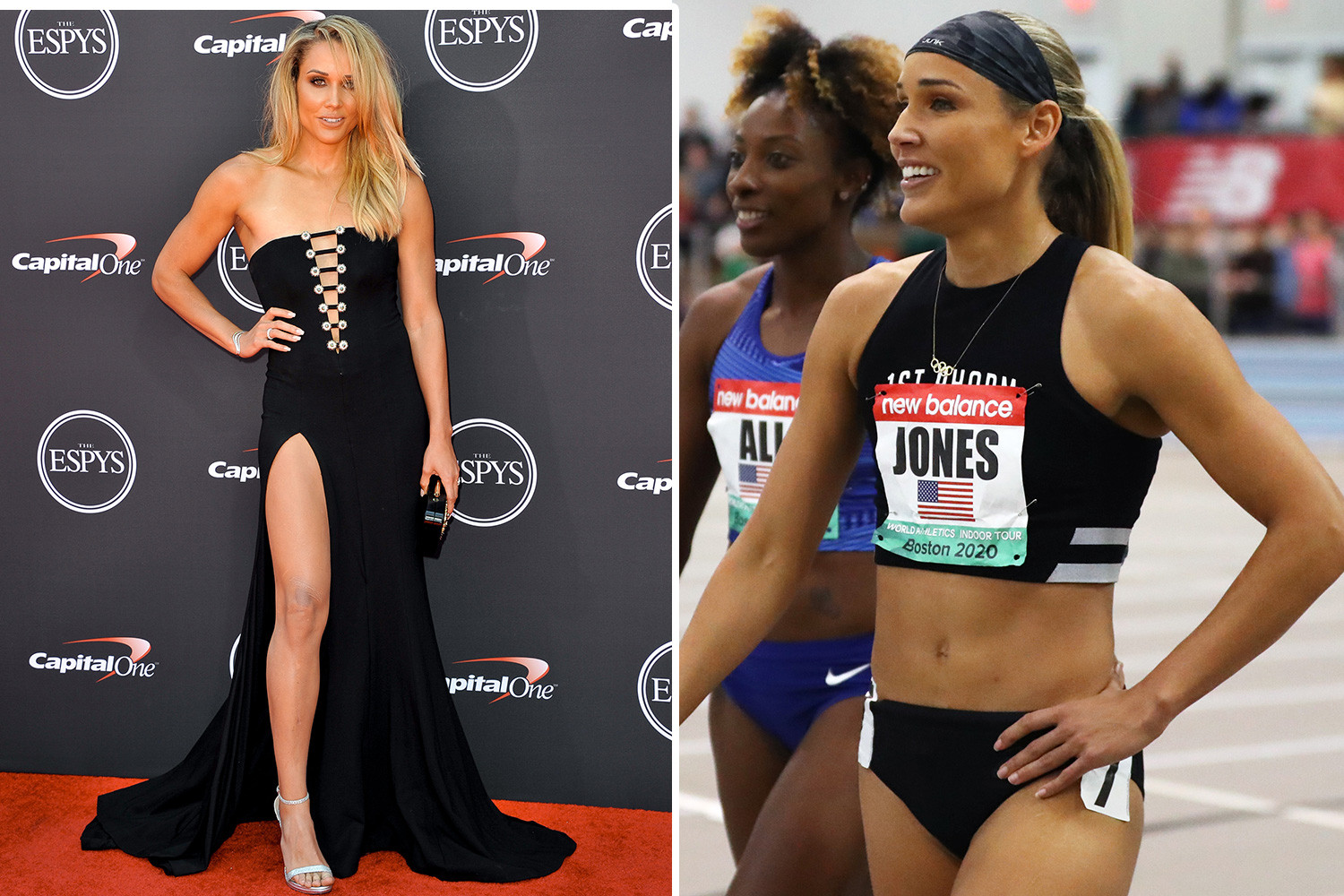 7. Paula Creamer
Paula Creamer is a professional American golfer on the LPGA Tour in the US. She has earned 12 tournaments as a professional, including 10 LPGA Tour events. Creamer had been in the Women's World Golf Rankings as high as number 2. She was U.S. in 2010. Open women's champion. Creamer was 10th on the all-time LPGA career money list with earnings of $12.131.822 as of the end of the 2019 season.
She won 19 national tournaments during Creamer's amateur career, including 11 events in the American Junior Golf Association, and was named Player of the Year by the AJGA in 2003. Creamer has played in the Junior Solheim Cup on two occasions (2002 and 2003) on the United States team. She was a United States semi-finalist in 2003. Junior girls and U.S. Women's Amateur, and the following year, both events reached the same level.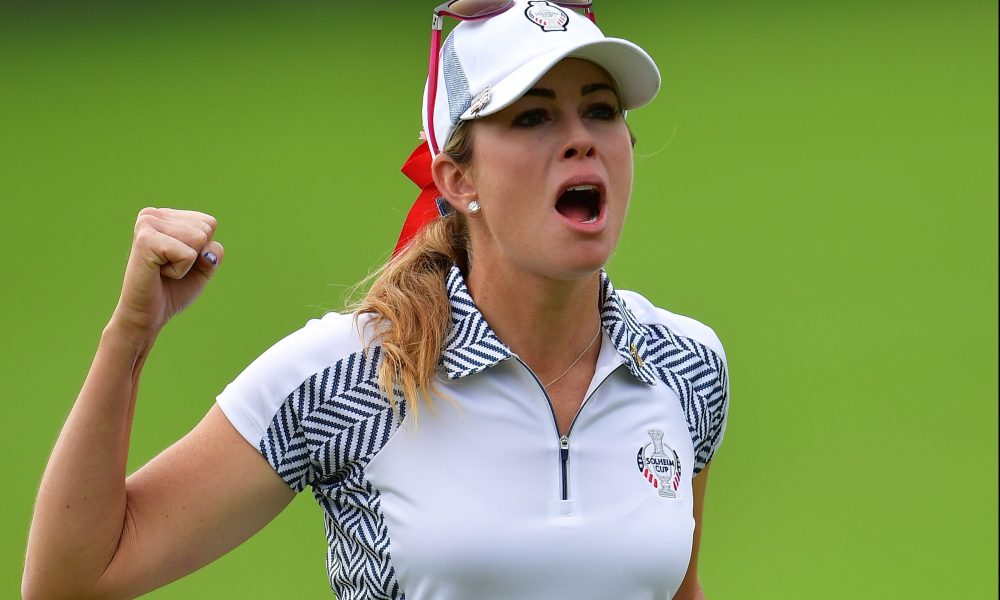 6. Caroline Wozniacki
Caroline Wozniacki is a former Danish professional tennis player. She achieved world number one in singles, twentieth in the Open Era and the first woman from a Scandinavian nation to hold the top spot. In both 2010 and 2011 she finished on top of the rankings.
She's won 30 WTA singles titles, including six in 2010 and 2011, most in a year by a 2008–2011 WTA player. She was runner-up to Kim Clijsters at the 2009 US Open and 2010 WTA Tour Championships, and to Serena Williams at the 2014 US Open. She won the singles title of the 2006 Wimbledon ladies, and holds two WTA titles in doubles as well. Wozniacki won WTA Rookie of the Year award in 2008.
Wozniacki was born in Odense, Denmark, the daughter of Polish immigrants. Anna was playing National Volleyball Team for Polish women, and Piotr was playing professional football. When Piotr played for the Danish football club Boldklubben in 1909 the couple moved to Denmark. Her older brother, Patrik Wozniacki, is a former Danish professional football player.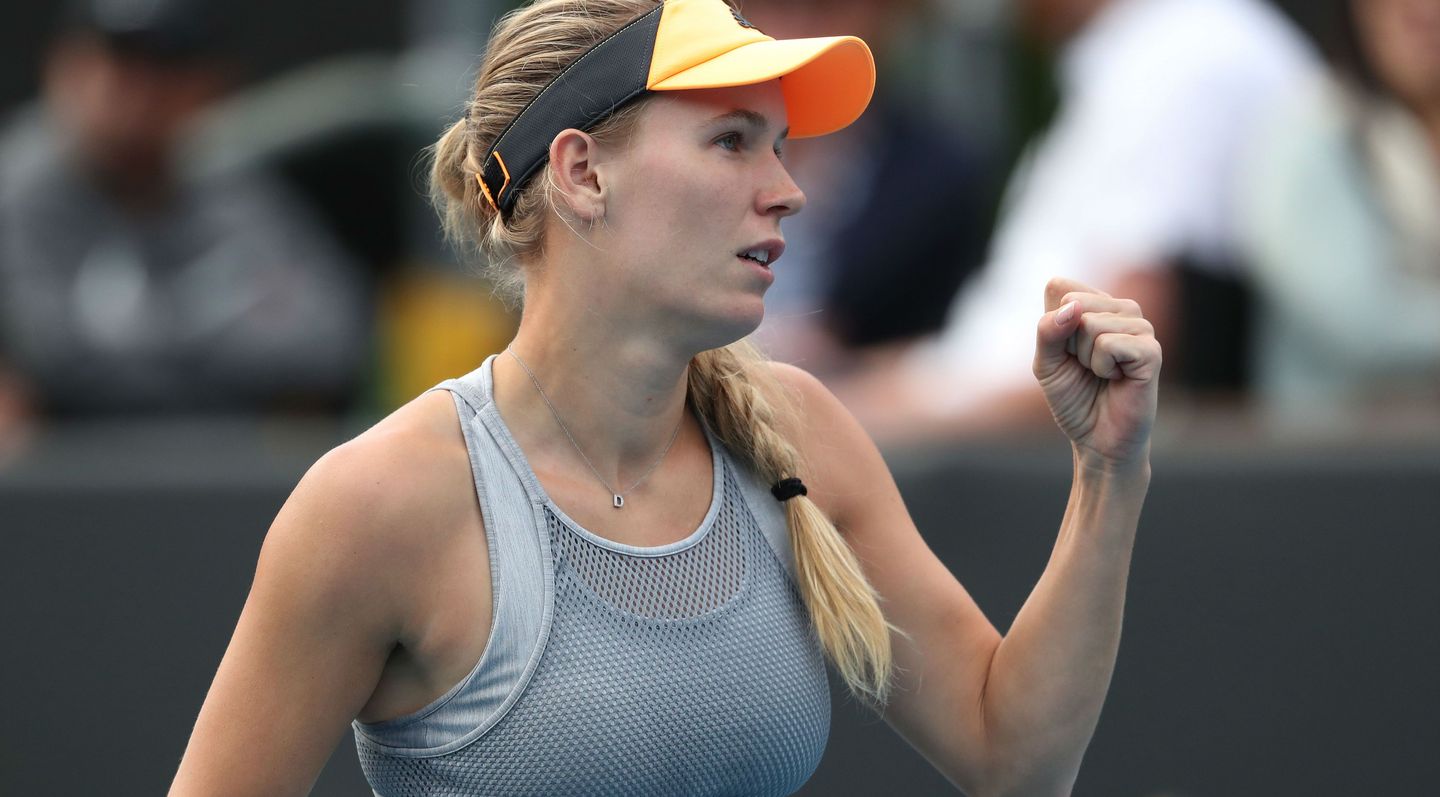 5. Ronda Rousey
Ronda Jean Rousey is an American wrestler, actress, author, and former mixed martial artist and judoka who has been signed as a wrestler to the WWE since 2018. The late professional wrestler Roddy Piper inherited her longstanding nickname, "Rowdy."
Rousey started seeking a career in mixed martial arts (MMA), after becoming the first American woman to earn an Olympic medal in judo by winning bronze at the 2008 Summer Olympics. She won her MMA debut for King of the Cage before going to Strikeforce where she was the last ever Strikeforce Women's Bantamweight Champion before Strikeforce was purchased by the Ultimate Fighting Championship (UFC) in 2011. When she was named UFC Women's Bantamweight Champion she was their inaugural female champion. Rousey was involved in the first women's fight in UFC history when she successfully defended her title at UFC 157 against Liz Carmouche.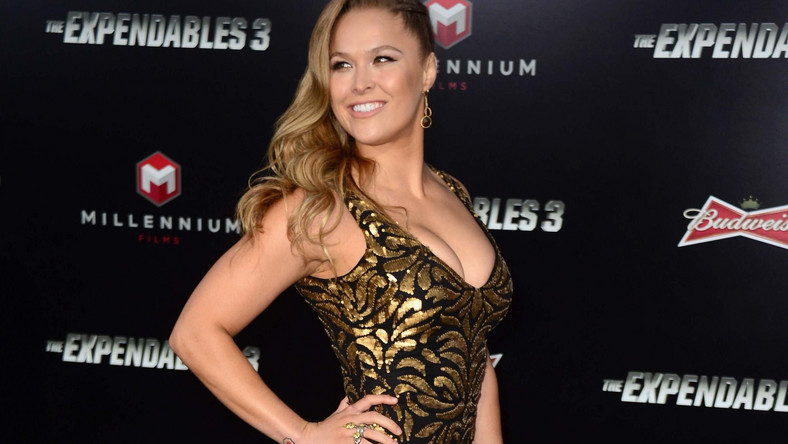 4. Lindsey Vonn
Lindsey Caroline Vonn is an American alpine ski racer on the U.S. Ski Team former in the World Cup. She won four overall World Cup championships — one of only two female skiers, along with Annemarie Moser-Pröll — with three consecutive championship titles in 2008, 2009, and 2010, plus another one in 2012. At the 2010 Winter Olympics, Vonn won the gold medal in downhill, the first for an American woman. She has also won record-breaking eight downhill World Cup season titles (2008–2013, 2015, 2016), five super-G titles (2009–2012, 2015), and three consecutive combined titles (2010–2012).
Vonn is one of six women to have won World Cup races in all five alpine skiing disciplines — downhill, super-G, giant slalom, slalom and super combined — and to have won 82 World Cup races through February 3, 2018 in her career. Her total of 82 World Cup victories is a women's record which surpasses Austria's Annemarie Moser-Pröll who has held the record since the 1970s. Also Sweden's Ingemar Stenmark has more, with 86 World Cup victories.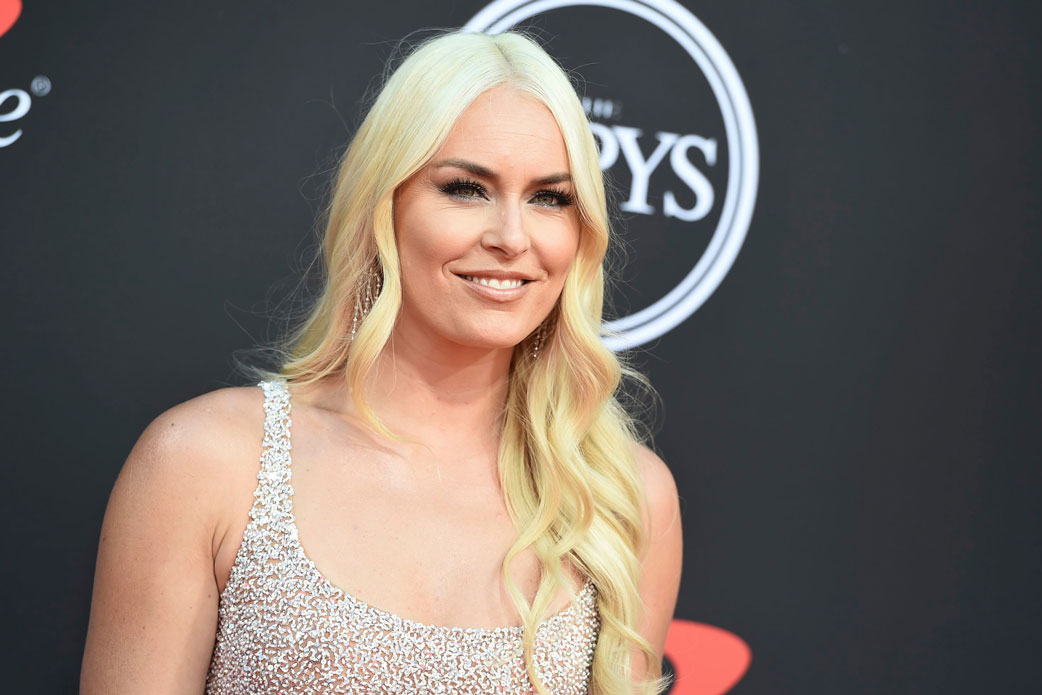 3. Sydney Leroux
Sydney Rae Leroux Dwyer is a professional soccer player and Olympic gold medalist who currently plays in the National Women's Soccer League (NWSL) as a forward for Orlando Pride.
Born in Canada to a Canadian mother and an American father, Sydney came up through the Canadian system and represented Canada at various levels of youth until she decided to play for the U.S. National Women's Under-20 Football Team starting in 2008 and later started playing for the U.S. Senior National Team in 2012. Leroux has won over 75 caps with the national senior team and was part of the winning squads of the Americans at the 2012 London Olympics and the 2015 Women's World Cup.
Leroux played NCAA Division I collegiate soccer for UCLA Bruins women's soccer, and for the Vancouver Whitecaps at the semi-professional level. At the age of fifteen she made her Whitecaps debut, becoming the youngest player ever to have played for the team. Leroux was the Atlanta Beat number one selection on January 13, 2012, during the 2012 WPS Draft.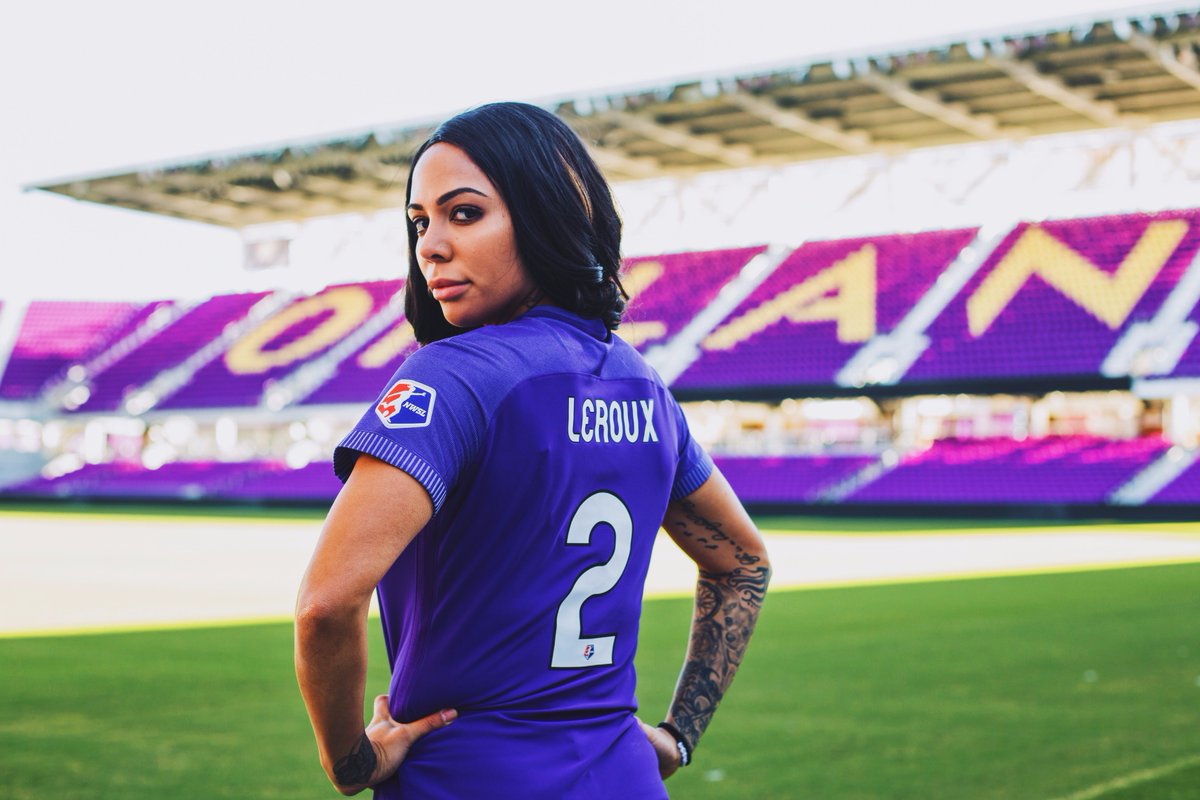 2. Alex Morgan
Alexandra Morgan Carrasco is an American soccer player for the National Women's Soccer League's Orlando Pride (NWSL), the highest professional women's soccer division in the United States, and the national women's soccer team in the United States. She has co-captained the national team alongside Carli Lloyd and Megan Rapinoe since 2018.
Shortly after graduating from the University of California , Berkeley, where she played for the California Golden Bears, Morgan has been drafted by the Western New York Flash as number one overall in the 2011 WPS Draft. She made her professional debut there, and helped win the league championship for the club. The youngest player on the national team at the 2011 FIFA Women's World Cup, where the team won silver, was Morgan, who was 22 at the time. She scored the match-winning goal in the 123rd minute of the semifinal game against Canada at the 2012 London Olympics.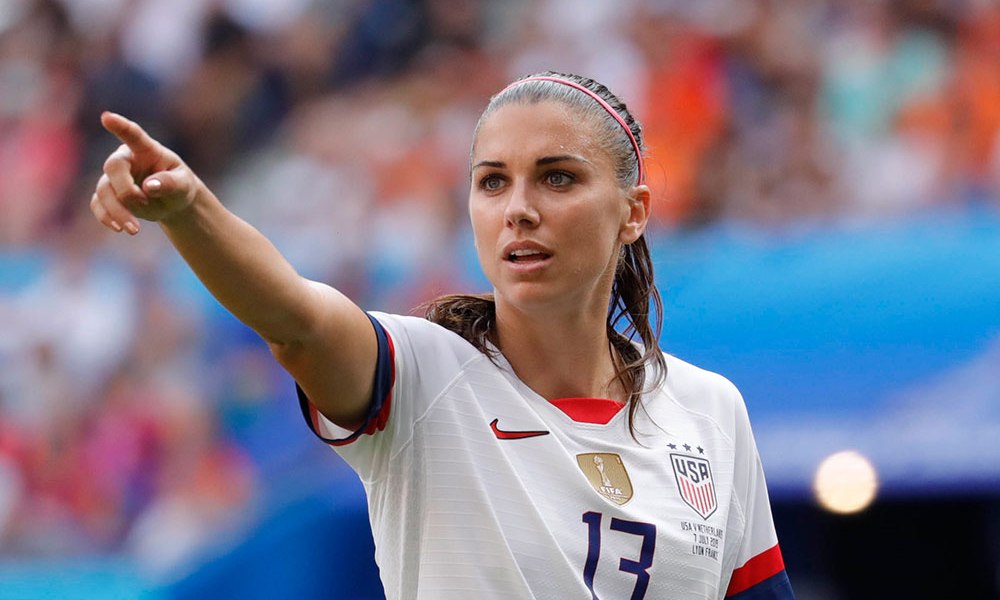 1. Anastasia Ashley
Ashley was born on 10 February 1987 in San Clemente, California. She started surfing right before moving to Hawaii at age 5. She won a surf contest at age 6 using a run-down board that she found outside of her house in a trash can. She collected a sponsor by the age of 7 to replace her run-down board with new ones.
She received the Triple Crown Rookie of the Year award in 2003. Ashley won her first major national title at the age of 16. She also won titles later including two championships in the National Scholastic Surfing Association and the American Championship Professional Surfing Tour. Ashley won the Women 's Pro pipeline in Hawaii in 2010.