Top 10 Greatest Female Table Tennis Players of All Time
10. Ai Fukuhara
Fukuhara started playing when she was 3 years old and became a professional when she was 10. She became the youngest player ever to join Japanese national team the following year. She was considered a "child prodigy" in table tennis, because of her age. She became the youngest ever Japanese representative to the Asian Games at the age of 13 in 2002. In 2003, she reached the quarter-final in her world championship debut in Paris, losing to top-seeded Zhang Yining. She participated in the World Team Championships in 2004, and helped Team Japan finish third.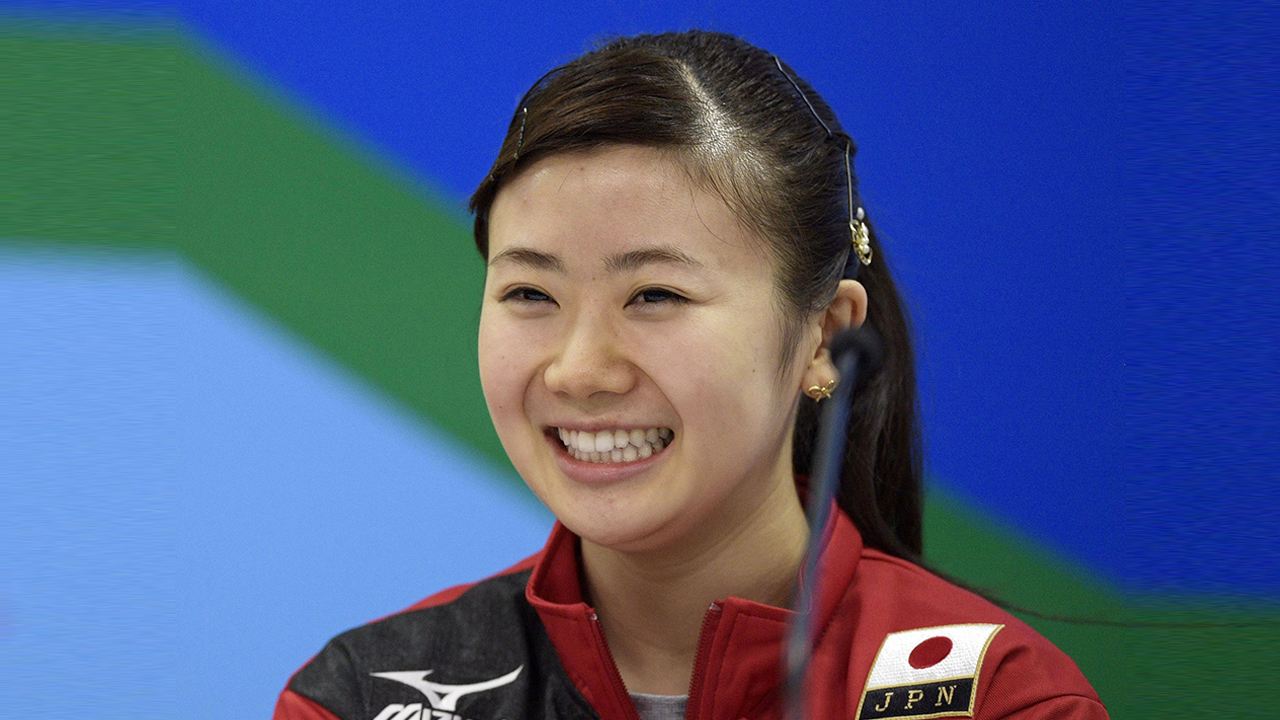 9. Wu Jiaduo
Wu Jiaduo is a Chinese-born table-tennis player from Germany. Wu received professional table tennis training at the age of 7. In 1995, she was made provincial champion of Zhejiang. In 1997, she enrolled studying economics at East China University of Science and Technology. She moved to Germany a year later to pursue her career in table tennis.
She started representing Germany at international tournaments such as the ITTF Pro Tour in 2005.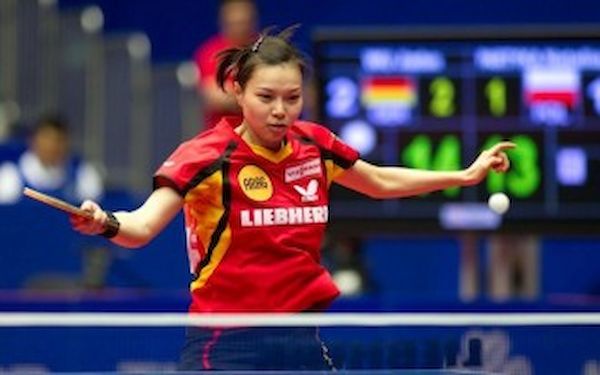 8. Chen Meng
Chen Meng is a chinese player in table tennis. She is the ITTF World Tour Grand Finals women singles champion in 2017 , 2018 and 2019. She is also the women's singles silver medalist at the 2019 World Championships. She was the winner in girls singles of the 2011 World Junior Table Tennis Championships.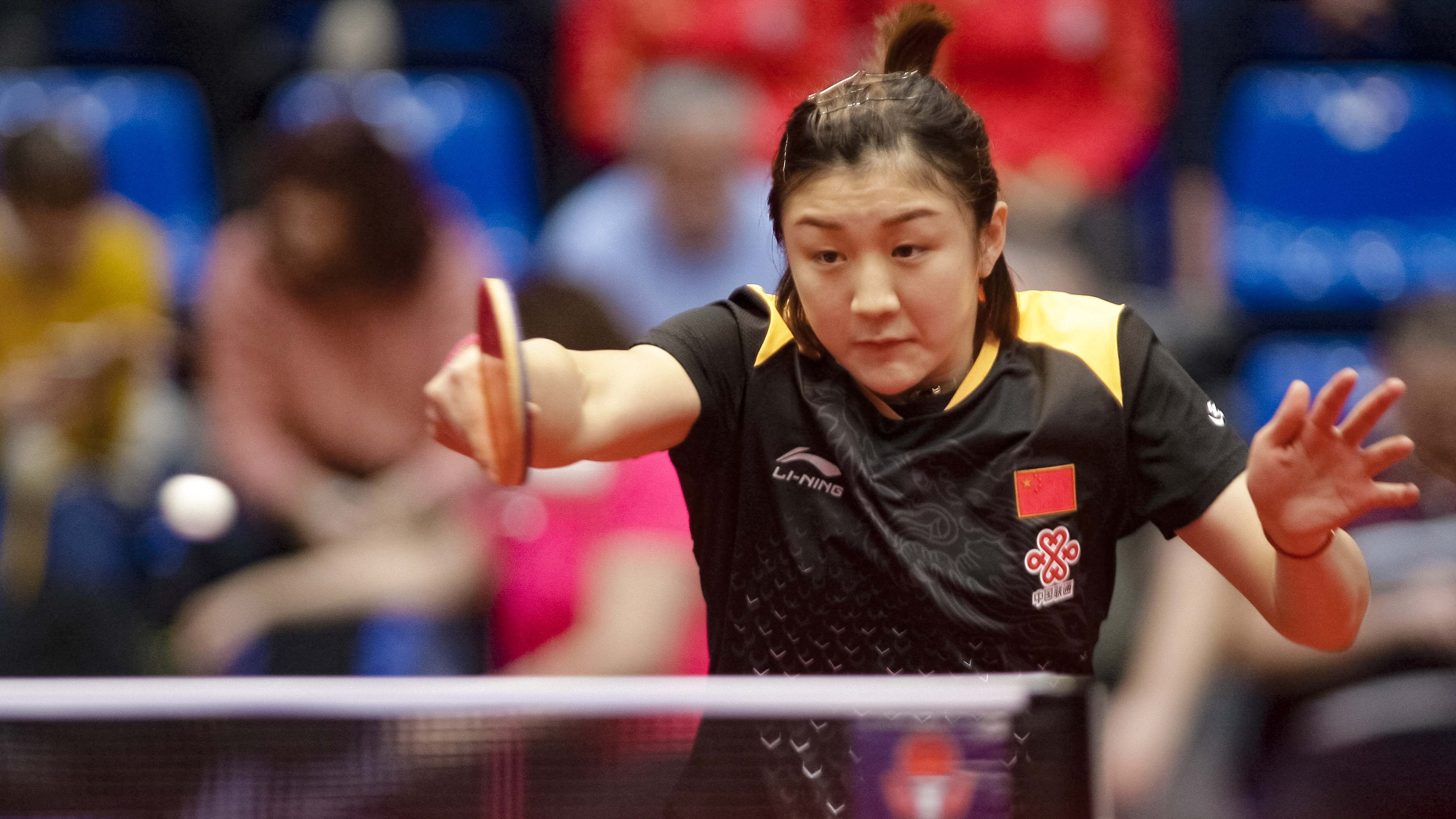 7. Wu Yang
Wu Yang is Chinese table tennis player. In the 2009 Asian Table Tennis Championships she won the gold medal in the team events. In the 2009 World Junior Table Tennis Championships she won the singles title. She is known for her unorthodox but consistent style of chopping, and may be a strong counter-attacker.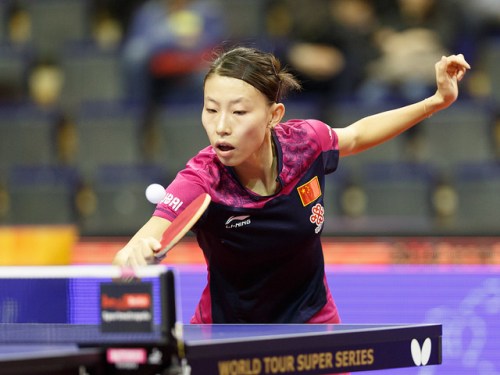 6. Zhu Yuling
She was born in Mianyang in 1995 and has played table tennis since she was 5 years old as she occupied it when she was sick. At the age of nine she and her mother moved so she could practice and when she was twelve she made the provincial team. She made the national team when she was fifteen. In addition to her academic studies she trains 9 hours a day leaving little time for her family.
She is the two-time winner in girls singles of the World Junior Table Tennis Championships. She was a semi-finalist in the World Table Tennis Championships in 2013.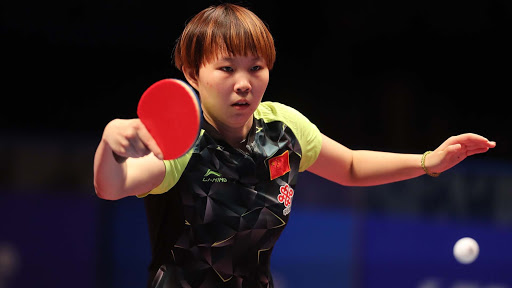 5. Feng Tianwei
Feng first represented Singapore at the 2008 Summer Olympics in Beijing at the Olympic Games. The Singapore team that included Feng and her teammates Li Jiawei and Wang Yuegu defeated South Korea 3–2 in the semifinals on 15 August 2008. In the final the team lost to China, winning the silver medal. This was the first Olympic medal for Singapore in 48 years, and its first as an independent nation.
On 30 May 2010, in the Liebherr World Team Table Tennis Championships in Moscow, the trio of Feng Tianwei, Wang Yuegu and Sun Beibei shocked the reigning champions China 3–1 making Singapore world champion for the first time.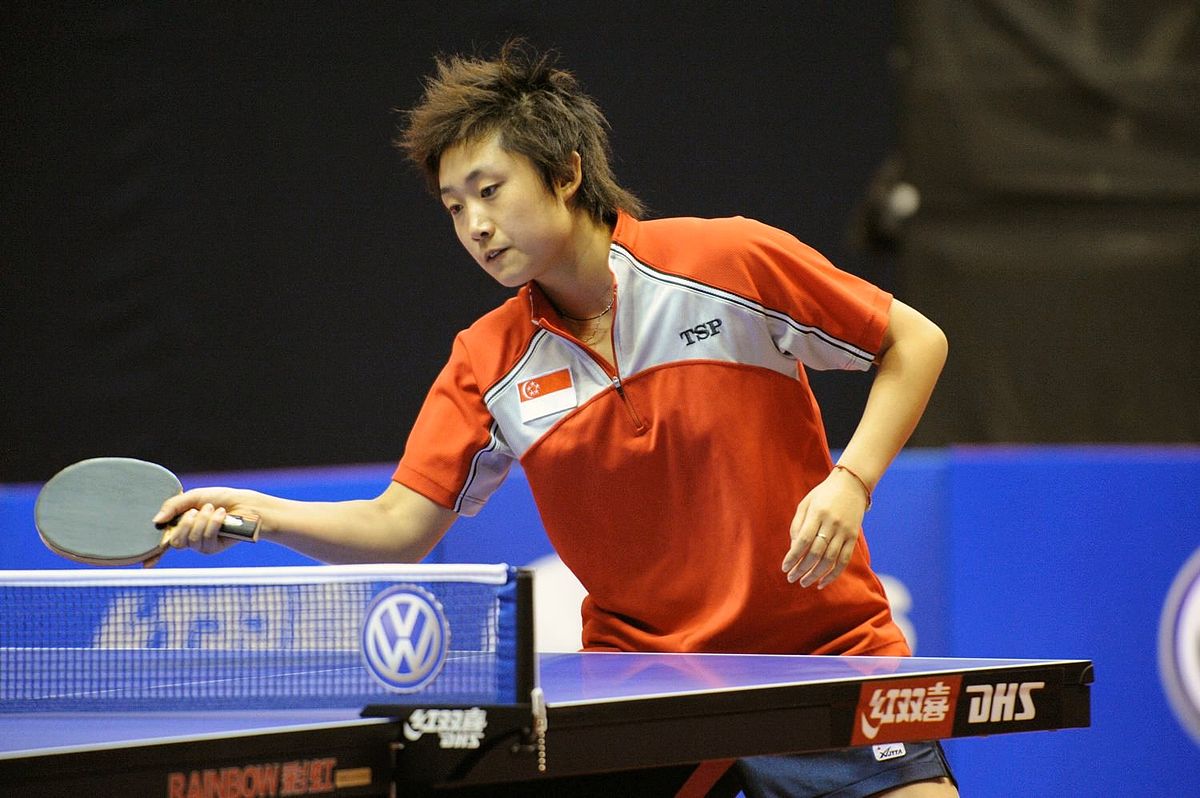 4. Kasumi Ishikawa
Kasumi Ishikawa is a Japanese women's table tennis player. She won a silver medal at the 2012 Summer Olympics and a bronze at the 2016 Summer Olympics as a regular member of Japanese national team. She is an inverted left-handed rubber shakehand player who primarily uses swift top-spins and loops in offensive action.
She competed in the 2009 World Table Tennis Championships, reaching the singles competition's quarter final. She won the national singles title in 2011, when she was 17 years old. In recent years she rose rapidly through the world rankings and managed to secure a spot to compete at the 2012 Olympics in London. As of July 2012, she is currently ranked 6th in the ITTF women's world ranking, but has achieved a ranking as high as 5th.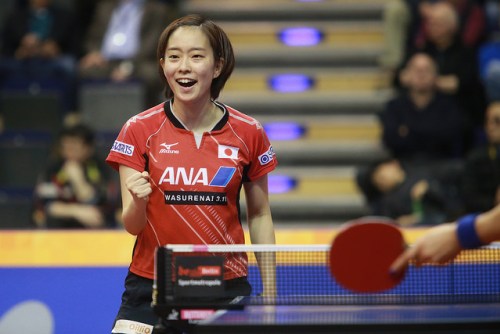 3. Li Xiaoxia
She worked out training at the Jiangsu Wuxi Shanhe Club in Wuxi, China. Her trainer is Li Sun, who is also mentor of Zhang Yining, the Olympic gold medal winner. She has been ranked top in the ITTF women's world ranking since April 2011. In terms of achievements, she is one of the most successful women's table tennis players to have won the gold medal in each of the Table Tennis World Cup, the Table Tennis World Championships, and the Olympics.
She announced her retirement in January 2017 on the Weibo social media website, writing "I have to say farewell to you even though I feel sad to do so. Farewell, my beloved table tennis. Goodbye, my esteemed Chinese team."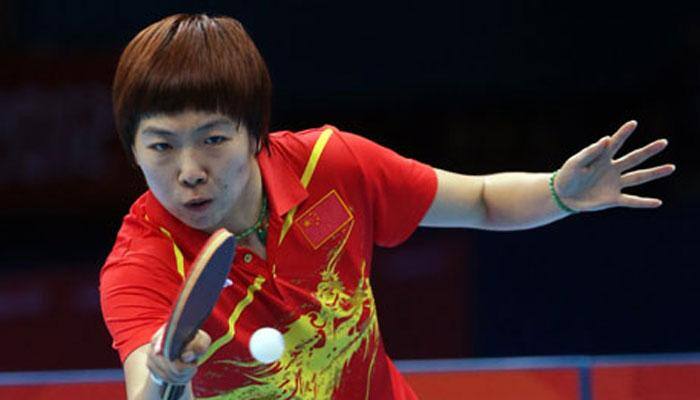 2. Liu Shiwen
Liu Shiwen is a player in chinese table tennis. She is a 5-time World Cup champion, one-time World Champion, 3-time ITTF Grand Finals World Tour champion and 4-time Asian Cup champion. She's known for being one of the world's fastest athletes.
From January until September 2010, she retained the rank of ITTF No. 1 for 9 consecutive months. Additionally, from early 2012 to late 2016, she was regularly ranked No. 1 or No. 2 in the ITTF Women's World ranking (with no lower rank than 3rd).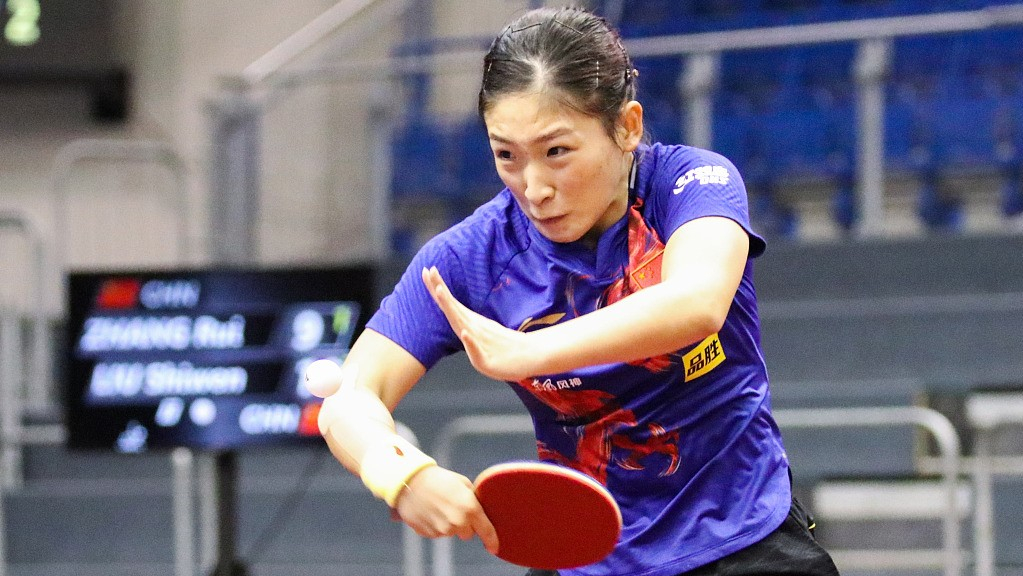 1. Ding Ning
Ding Ning is a Chinese player in table tennis. She was women's singles winner in the 2011 World Table Tennis Championships. Ding Ning captured her second world title in women's singles at the 2015 World Table Tennis Championships by beating her countryman Liu Shiwen in the final for 4–3. Ding Ning beat Zhu Yuling 4–2 in the final at the 2017 World Table Tennis Championships in Düsseldorf and became world champion for the third time. At the 2016 Summer Olympics, where she defeated compatriot Li Xiaoxia in the women's singles final, she won the women's table tennis singles gold medal.