Jessica Jane Clement
Born: 24 February 1985
Jessica-Jane Stafford (born February 24, 1985) is a glamorous English model, actress and television presenter best known for starring in the 2006-2012 BBC program The Real Hustle.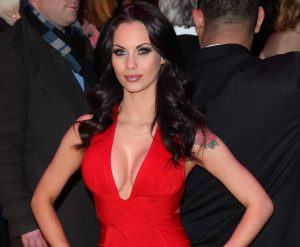 Clement began her career as a successful model for glamour, including as a model for Page Three. She appeared in Playboy at the age of 18 and modelled Byron Newman, Rankin and the late Bob Carlos Clarke for photographers where she was also his' Living Doll' in the' Love Dolls Never Die' exhibition. As a result of her success in The Real Hustle she has since featured in numerous lads ' mags.
For several songs including You and Me by the British dance group Uniting Nations, Craig David's All The Way, Christian Blaizer's All I Want and Studio B's I see Women, Clement has appeared in the music videos.
She began her career as a model for Page Three. She appeared in Playboy at the age of 18 and has modelled Byron Newman and the late Bob Carlos Clarke for photographers. As a result of her prominence in The Real Hustle she has since featured in numerous lads ' mags.
Daisy Lowe
Born: 27 January 1989
Daisy Rebecca Lowe is an English fashion model that has been posing for editorial photo shoots, advertising and fashion shows campaigns. She is Pearl Lowe's aunt, the singer-songwriter who has turned textile and fashion designer, and Bush's lead singer Gavin Rossdale.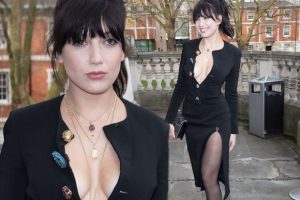 At the age of two, Lowe started modeling and did some photoshoots when she was 12 and 14. At the age of 15, a talent scout in Camden Town approached her and, as a result, she signed with Select, a modeling agency in London.
Lowe was featured in Vogue Italia in February 2006, captured by New York photographer Steven Klein, who shot her also for a pictorial W magazine called "Xurbia" in March 2007. Lowe modelled for the Urban Outfitters catalog in September 2006, featured in print ads in French Connection, and was profiled in British Harper's Bazaar. She was featured in an editorial in Jane magazine along with fellow model Lydia Hearst-Shaw in March 2007, appeared in Vogue Italia for the second time in May and posed nude with her then-partner Will Cameron of the band Blondelle on the cover of I magazine in August, photographed by Terry Richardson.
Danielle Lloyd
Born: 16 December 1983
Danielle O'Neill is an English model of glamor and a star of television. A former Miss England (2004) and Miss Great Britain (2006), she first rose to prominence when she was stripped of her title to Miss Great Britain after posing nude in Playboy magazine's December 2006 issue. In 2010, its title was reinstated. She appeared on Celebrity Big Brother in January 2007. She won The Weakest Link's 2008 celebrity edition, and Complete Wipeout in 2010.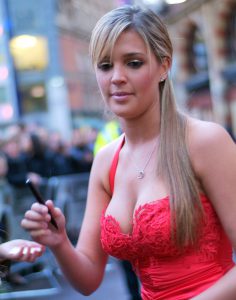 Karima Adebibe
Born: 14 February 1985
Born in Bethnal Green, in Tower Hamlets, London, England, Adebibe grew up in Tangier before moving to the UK. Adebibe is of French, Cypriot Greek and Moroccan origin.
Formerly a secretary, she was selected to be the seventh model for Lara Croft in the popular video game series Tomb Raider on 14 February 2006 (both her birthday and that of Lara Croft). The role involved promoting the game series "in-character" on television and radio, so Adebibe was trained in Lara Croft's trademark skills, from martial arts to elocution. She retired from the role o.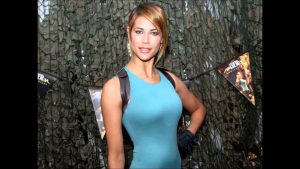 Gemma Atkinson
Born: 16 November 1984
She has played Lisa Hunter on Hollyoaks (2001–2005) and on three spin-off shows, Hollyoaks: After Hours (2004), Hollyoaks: Let Loose (2005), Hollyoaks: In the City (2006), Tamzin Bayle on Casualty (2011–12, 2014) and Carly Hope on Emmerdale (2015–17).
Atkinson rose to fame on the Channel 4 soap opera Hollyoaks as Lisa Hunter. Subsequently, Atkinson and Marcus Patric (who played Ben Davies) starred in a spin-off series called Hollyoaks: Let Loose for E4, in which their characters began a new life together in Chester. Hollyoaks followed this: in the city, screened on E4 as well.
Other tv roles included appearing as herself in the October 2009 pilot for Plus One, part of the Comedy Showcase pilot series. In 2009 she starred in The Bill as Ria Crossley, a drug dealer's mother. Atkinson also starred in the independent British film Boogie Woogie, which debuted at the June 2009 Edinburgh International Film Festival.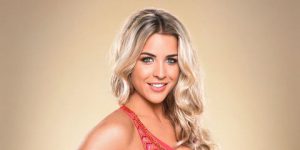 Read In the Next Page 
Pages: 1 2