10. Neelima Azeem
Yes, mother Neelima Azeem of Shahid Kapoor too married thrice. She married Pankaj Kapur, an actor she had Shahid from in 1981. Her second marriage, after divorcing her first husband Pankaj in 1984, was with actor Rajesh Khattar, with whom she has a son and daughter. Ex-husband Pankaj Kapur of Neelima later married actress Supriya Pathak of Bollywood. In 2001, Neelima divorced her second husband Rajesh Khattar, having married for the third time later. The third marriage to the actress was in 2004 with Ustad Raza Ali Khan.Her third husband, Ustad Raza Ali Khan, is one of the Kasur Patiala Gharana Orchestra's well-known classical vocalist in India and Bade Ghulam's grandson, Ali Khan.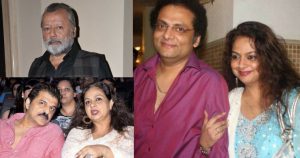 9. Gemini Ganesan
Coming to multiple marriages in the Tamil industry, the late actor who dominated more than Hindi in Tamil cinema appeared in a few notable Bollywood movies like' Miss Mary ' opposite Meena Kumari,' Devta," Raj Tilak' and' Nazrana' where he played a cameo. He married four times; his wives included Alamelu from whom he had four daughters, Pushpavalli from whom he had two sons, Rekha (Hindi actress) and Radha; the third time he got married was to actress Savitri from whom he had a son and a daughter and finally, Julianna who became his fourth wife at the age of 78.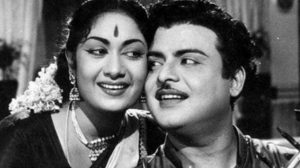 8. Vinod Mehra
Until making his adult debut in' Amar Prem' in 1971, Vinod Mehra began his Bollywood journey by appearing as a child artist in a few Bollywood films in the 60's. The actor who took the lead in many successful movies of the 70s and 80s married three times. His first marriage to Meena Broca was an arranged one that was allegedly not consummated. Later he was allegedly having an affair with Rekha that did not last long as he married his regular leading lady Bindiya Goswami. Also his marriage to Bindiya did not last long since it ended in a divorce.The pair have had no issues. His third marriage in 1988 was to Kiran, which lasted until his death in 1990. The couple had a daughter, and a son. In the remake of ' Victoria No. 203, ' their daughter Soniya Mehra made her acting debut in 2007.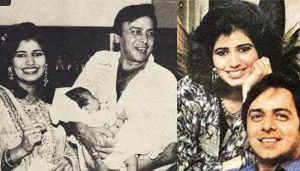 7. Kamal Haasan
Kamal Haasan's first wife was Vani Ganapathy, a classical dancer whom he married in 1978 and divorced ten years later. The couple have had no children. In 1988, he married Bollywood actress Sarika and had two of her daughters-Shruti and Akshara Haasan who are also actresses from Bollywood. He had a live-in relationship with Tamil actress Gauthami after his divorce to Sarika who has a daughter from her earlier marriage. It was uncertain whether or not the pair were married as a date of marriage was never announced. The couple announced their breakup recently because of incompatibility.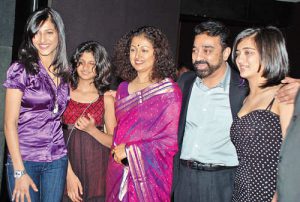 6. Lucky Ali
Singer-actor Lucky Ali, who is part of actor Mahmood's family, had three marriages, too. His first wife, the New Zealand model Meaghan Jane McCleary was featured in one of his music videos. For the second time, he tied the knot to Inaya, a parsi girl that he had two children from. He married a British model for the third time as well as former Miss England Kate Hallam and the couple have a son named Dani.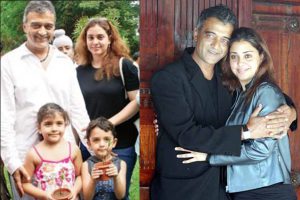 Read In the Next Page 
Pages: 1 2