Top 10 Best Wedding Flowers In The World
10 Gardenia
Gardenia is a genus of coffee-family flowering plants, Rubiaceae, native to tropical and subtropical regions of Africa , Asia, Madagascar and the Pacific Islands. The genus was named after Dr Alexander Garden, a Scottish-born American naturalist, by Carl Linnaeus and John Ellis. This is one of the common flowers for the wedding and symbolizes happiness and purity. For bridal bouquets the heavily scented white gardenia flowers are perfect. The flora available all year round and is very costly. Gardenia flowers are distributed mainly in Africa, Southern Asia and Australia. The plant grows to a height of 2-10 metres, and in mid-spring it blooms into the midsummer.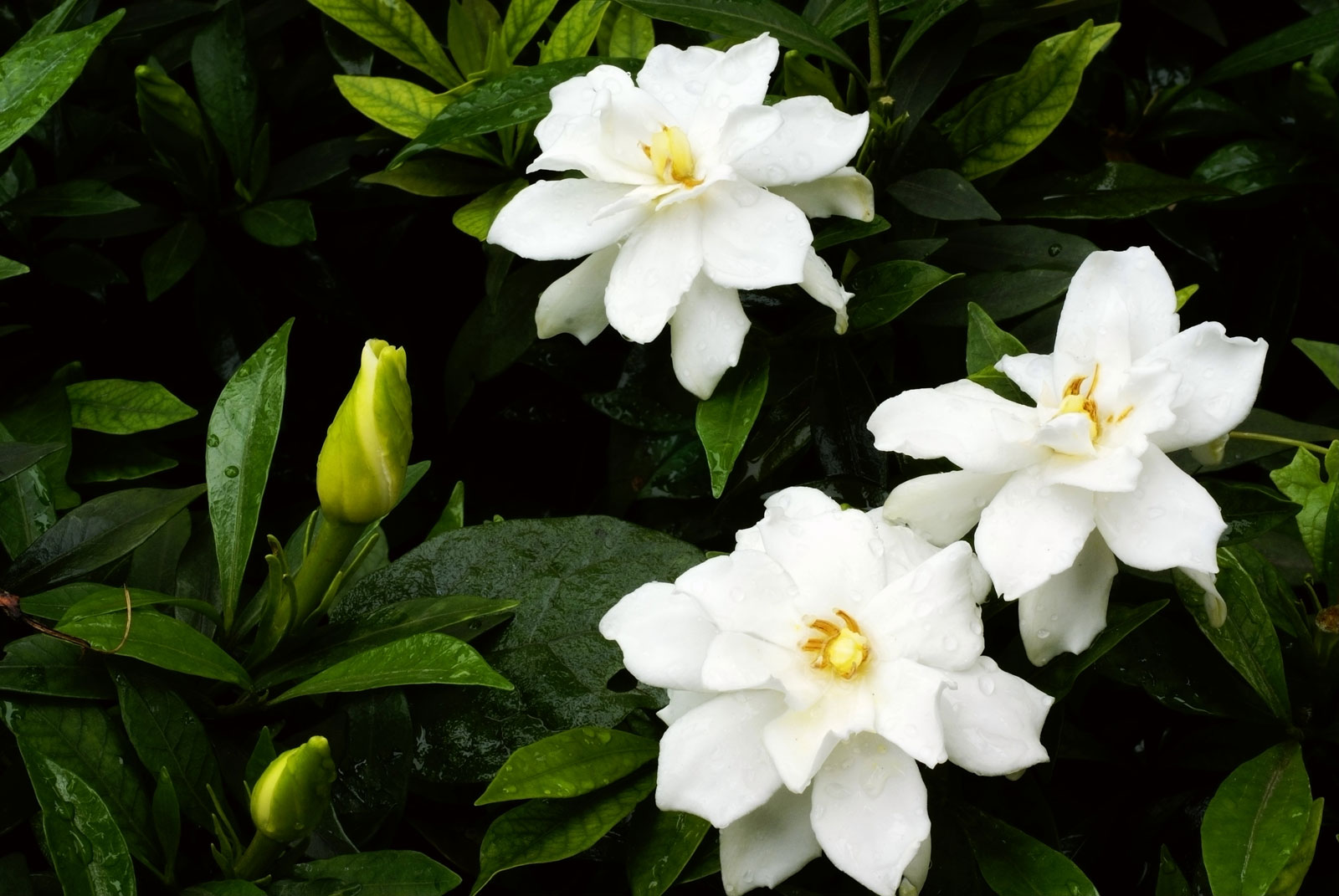 9 Sweet Pea
Better known for their unique fragrance are the romantic sweet pea flowers. The flowers often emerge in color variations including white, pink coral and purple. The availability of color variations and strong sweet fragrance allowed sweet peas to be commonly used in bouquets for wedding. This beautiful, delicate flower symbolizes pleasure. Sweet peas are also the perfect way to make vases and build the lawn. Sweet pea flowers are native to the South Italian island of Sicily. It is a plant that grows and reaches a height of 2 metres. During midsummer the plant blooms.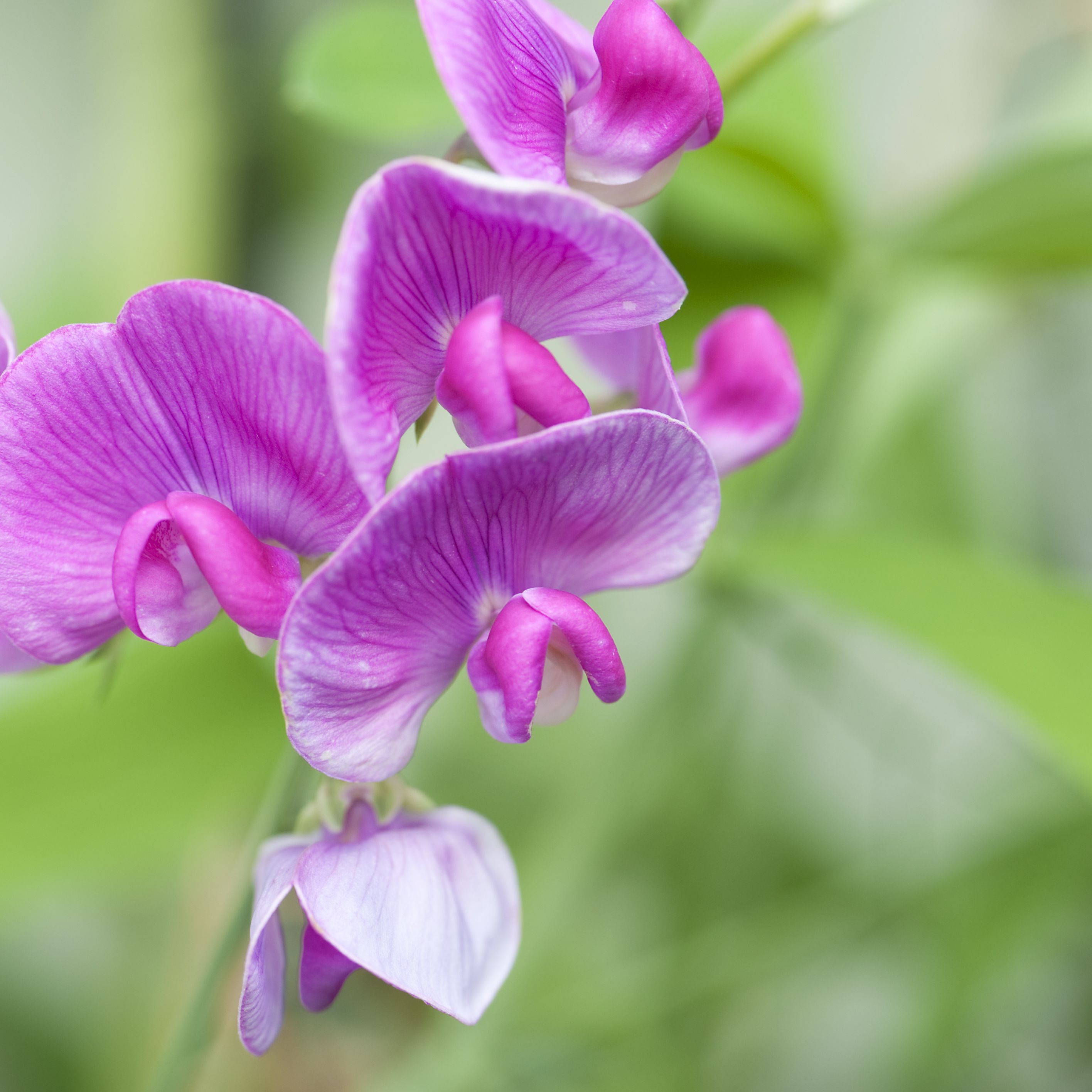 8 Stephanotis
Stephanotis synonym for floribunda. S. Jasminoides, Madagascar's jasmine, waxflower, Hawaiian wedding flower, or bridal wreath is a flowering plant of the Madagascar-born Apocynaceae family. Stephanotis is a waxy flower that is deliciously fragrant and commonly used in wedding bouquets. This famous wedding floral mean marital happiness. Stephanotis is also called jasmine in Madagascar. The waxy flowers smell sweet and have distinctive petals. The flowers of stephanotis were available year round, and priced moderately.
The evergreen stephanotis plant is originally found in Madagascar, Australia and Africa. The plants grow to 10 feet tall.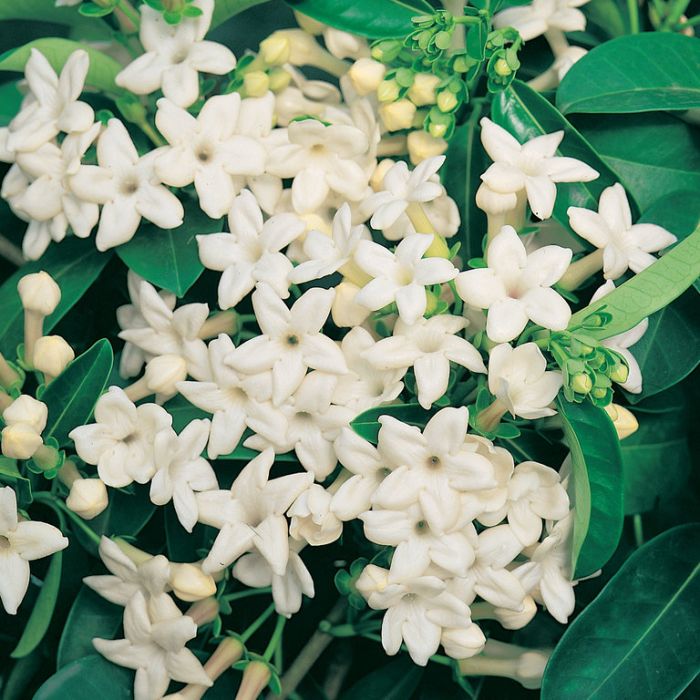 7 Ranunculus
The beautiful ranunculus flower is an excellent choice for wedding bouquets as it is available in white, yellow , orange, peach and apricot colors. The flowers, too, are small in size, multi-petalled and cheap. Ranunculus symbolizes 'radiant beauty,' meaning 'you are really desirable' in other words. We also used the vivid ranunculus flowers to make boutonniers.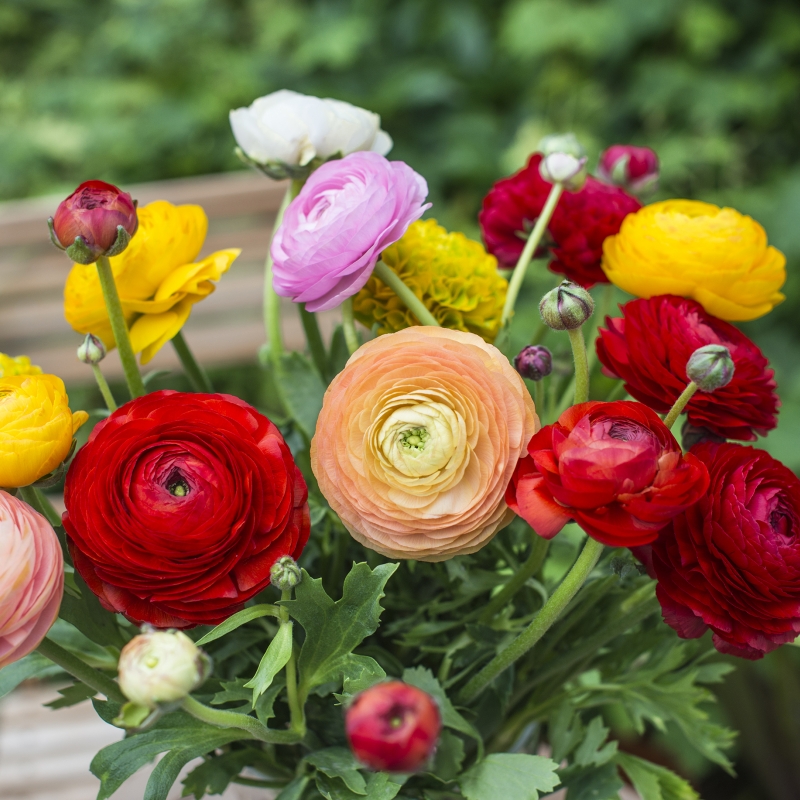 6 Peony
The peony or paeony is a flowering plant in the Paeonia genus which is the only genus in the Paeoniaceae family. Peonies are primarily from Asia , Europe and North America. Scientists vary in the number of species that can be described, ranging from 25 to 40, even though the common consensus is 33 recognized species. This is also China's floral symbol, and Indiana's state flower. The peony stands for good fortune and happy life. The flowers are emerging in a variety of colors including red, white and pink. Male delicate bouquets and elegant arrangements were used for the various combinations of peony flowers.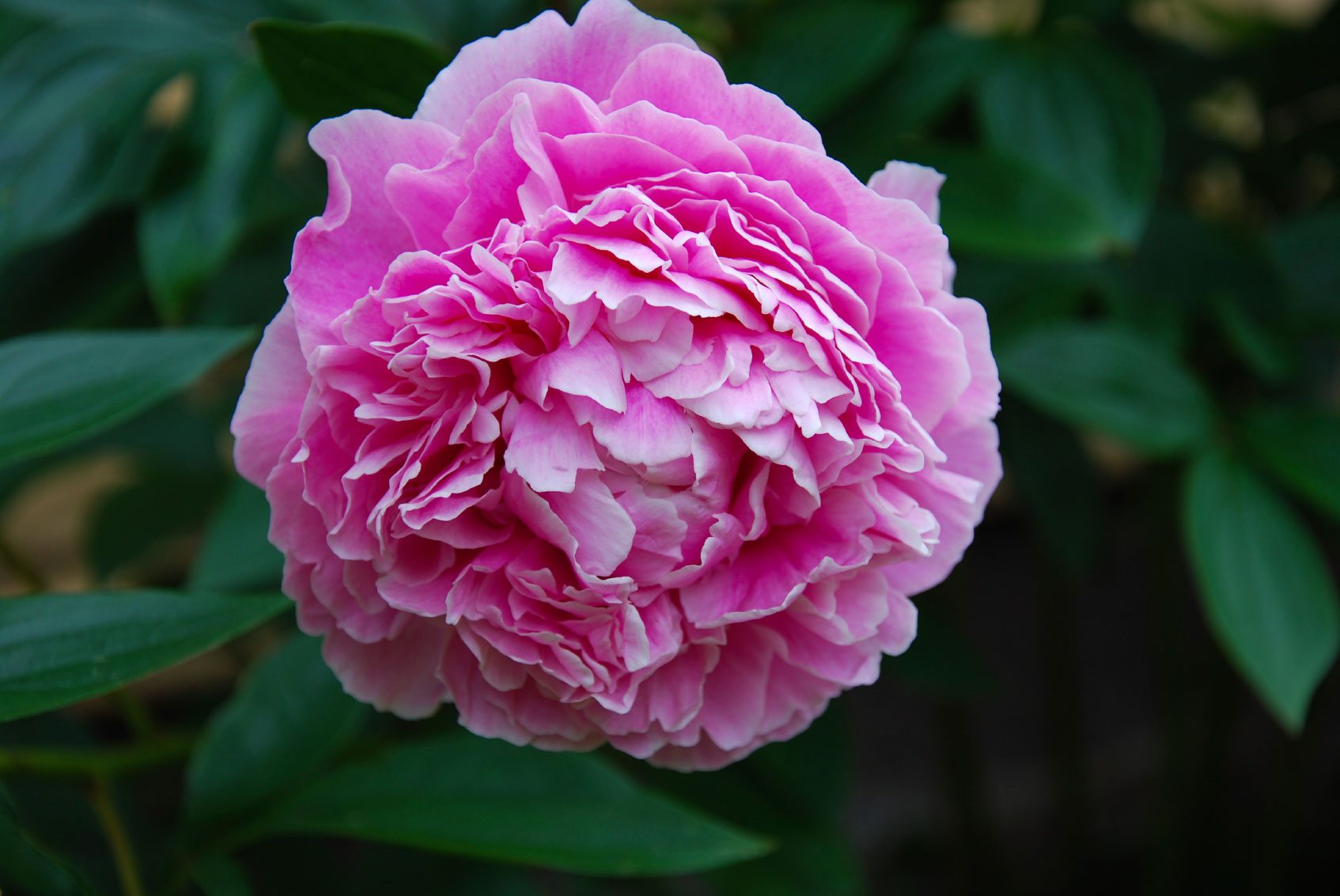 5 Hydrangea
The hydrangea is a common ornamental plant which comes in colors white , green, pink and blue. The flowers of the hydrangea were used for making delicate bridal bouquets. Even looking good is the mix of hydrangea with other blooms. They also used this costly flowers to create boutonniere and decorations. Hydrangea flower means' you are my heart beat.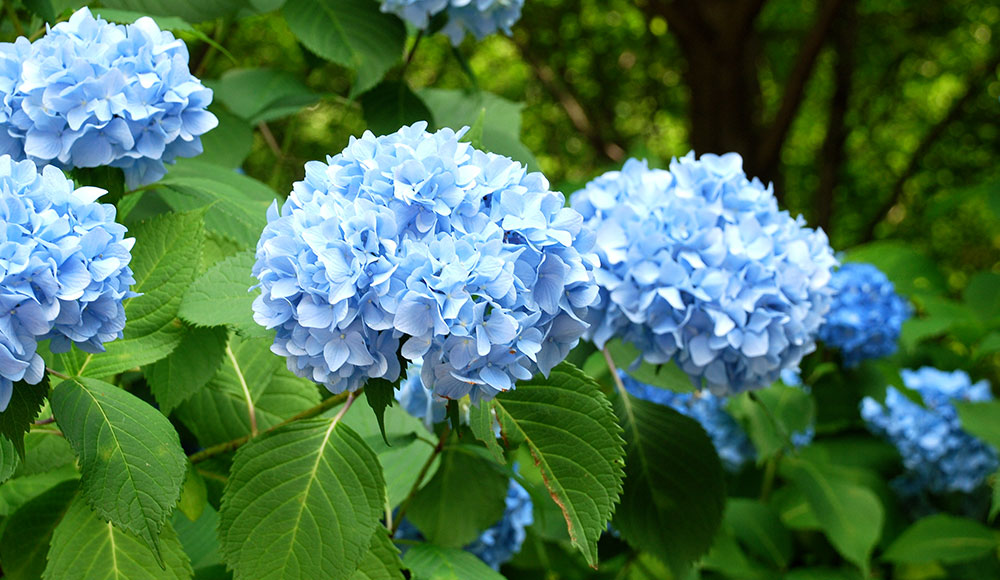 4 Lily of the Valley
Convallaria majalis, a lily of the valley sometimes written, is a woodland flowering plant with sweetly scented, pendent, bell-shaped white flowers borne in spring sprays. This is found in Asia and Europe all over the cool temperate Northern Hemisphere. The valley flowers' small and sweet scented lily is a common marriage flora native to Asia and Europe. The valley flowers lily cost $20-$50 per package, requiring lots of sprigs for one bouquet only. It has small bell shaped flowers and used for bouquets and decorations for wedding. The combination of valley lily and other beautiful flowers is also commonly used for creating delicate bouquets.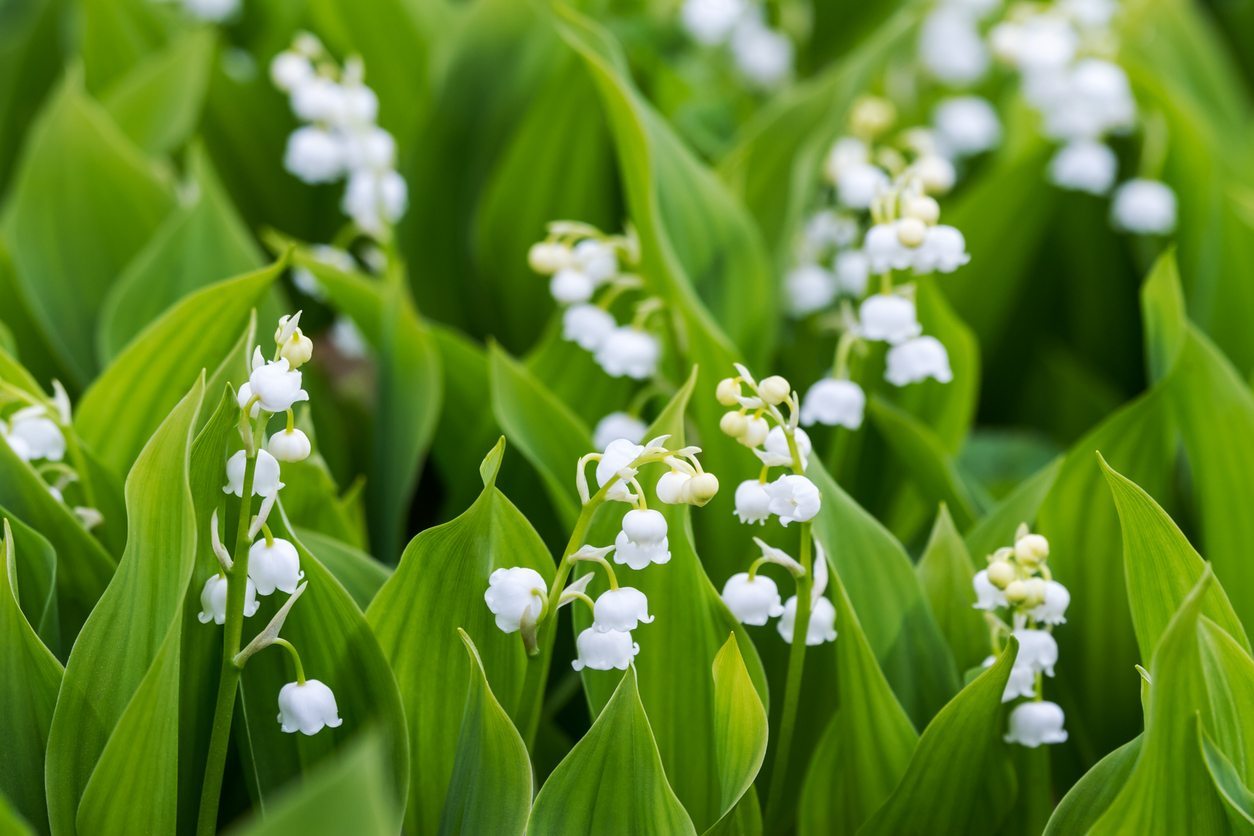 3 Calla Lily
A typical wedding flora native to Africa is the large calla lily flower. The shaped trumpet comes in colors rose, yellow, purple and white. This is also heavily scented. There are two types of calla lily flowers that are used for wedding purposes. Big, long stem flowers are used to create bouquets and small flowers used for boutonnieres. The Greek word 'calla' means beautiful.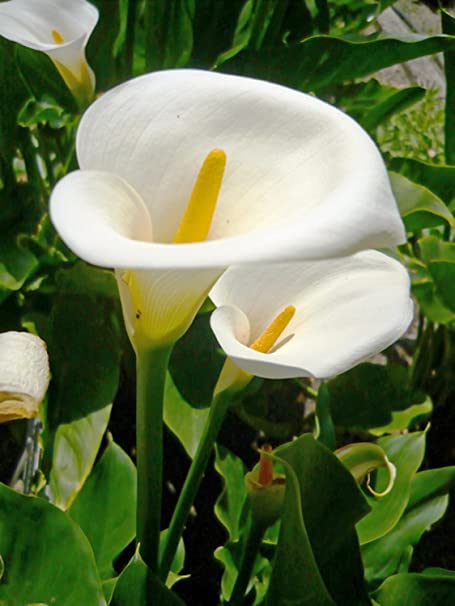 2 Tulip
Tulips form a genus of perennial herbaceous bulbous geophytes that bloom in the spring. The flowers are typically large, colorful and brightly colored, usually red, pink , yellow, or white. These also have a different colored blotch, internally at the base of the tepals. The versatile wedding flora of tulips available in 75 different varieties. This also comes in Black, Blue, Orange , Green, Violet and Magenta variants. The flowers of tulips symbolize 'burning passion.' Tulip flower 's beauty and symbolism make it an important element in wedding bouquets, boutonnieres and decorations. Tulip flowers are costly and are available year round.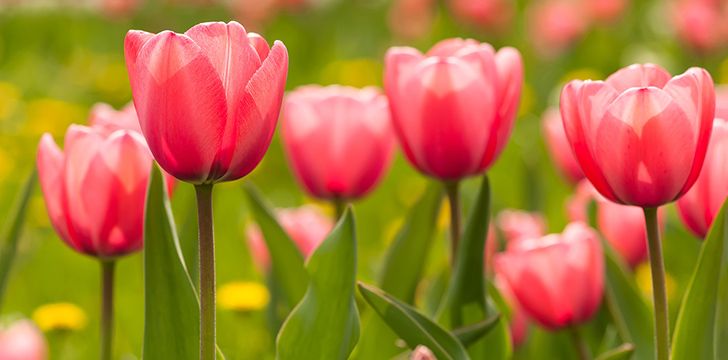 1 Rose
Roses are thus far one of the most common wedding flowers. There are thousands of different rose varieties on sale today. The beautiful flora comes in colors white, yellow and red. Most varieties of rose are deliciously fragrant, and are available year round. The lovely roses are known as a sign of devotion, happiness and elegance. It is commonly used in bouquets, boutonniers, corsages and arrangements for weddings. The key three types of roses used for wedding purposes are hybrid tea roses, spray roses, and garden roses.