Top 10 Best Volleyball Players
10. Ricardo Lucarelli
Ricardo Samuel Lucarelli Santos de Souza is a Brazilian volleyball player, member of the Brazilian men's national volleyball team and Brazilian club Funvic Taubaté, 2016 Olympic Champion, 2013 South American Champion, 2014 and World League silver medalist (2013, 2014).
In 2010, when he won the gold medal in the South American Championship, the young Lucarelli defended the junior national team. In the next year he was on the squad that placed fifth in the World Championship. Lucarelli won the World Grand Champions Cup in 2013, a South American Championship gold medal and a World League silver medal in which he was named Best Outside Spiker.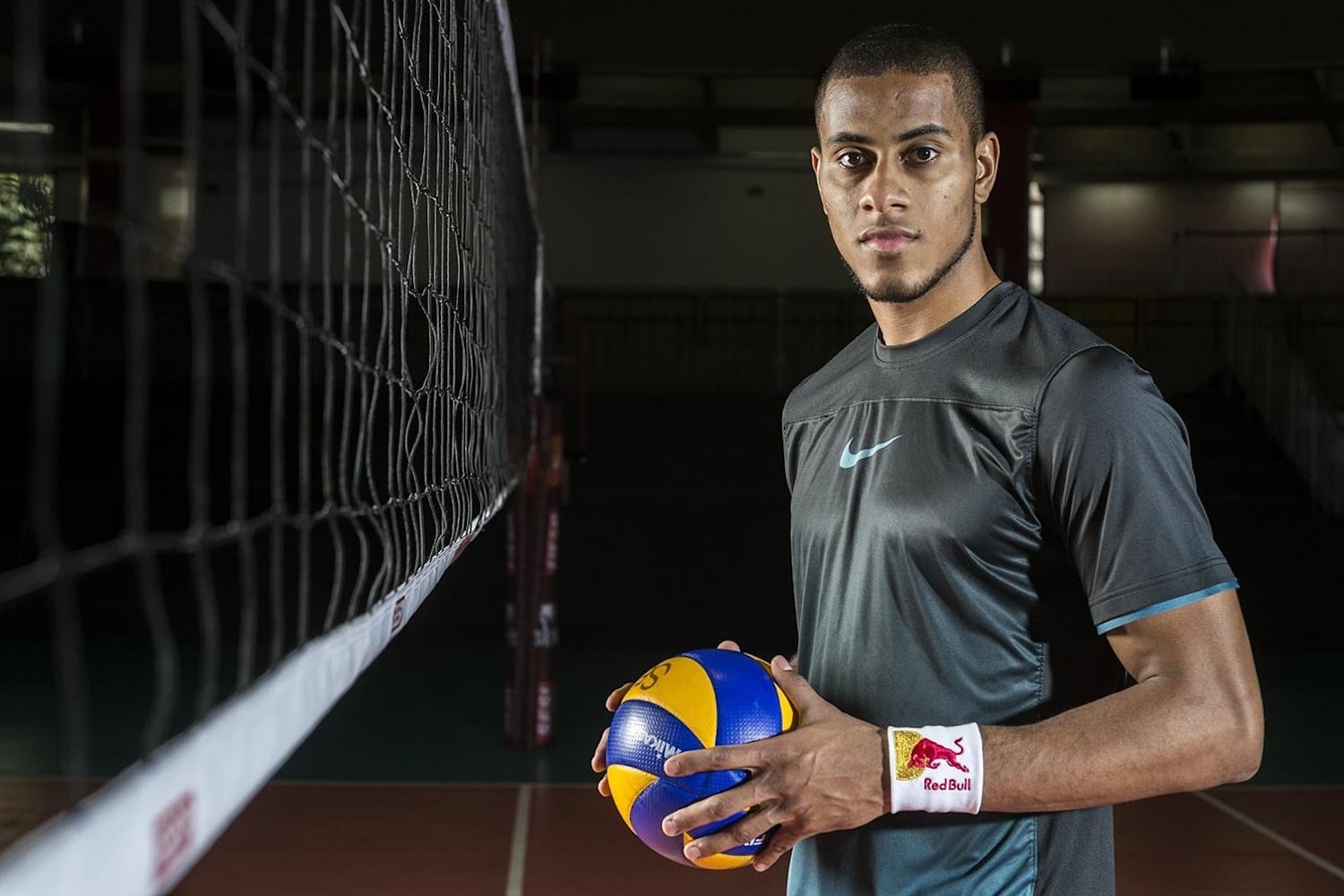 9. Pavel Kruglov
Pavel Kruglov (born 17 September 1985) is a male volleyball player from Russia. He is part of the national men's volleyball team for Russia. He plays on club level for Dinamo.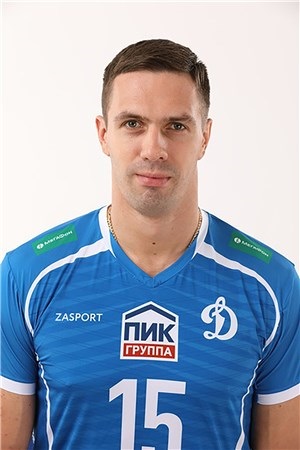 8. Mateusz Mika
Mateusz Mika is a Polish volleyball player, member of Poland's national men's volleyball team, and Polish club Indykpol AZS Olsztyn, Olympic Games participant, 2014 World Champion, 2011 European Championship bronze medallist, Polish Champion.
He made his debut in the Polish national team in a friendly match with France on May 29, 2010. In 2011 he was on the European Championship 2011 in the Polish team led by Andrea Anastasi, when Poland won bronze medal. He was called on the World League by coach Stephane Antiga in 2014. Initially he was supposed to be a reserve player during matches in Brazil, but he became the favorite to play at the World Championship after a few victories.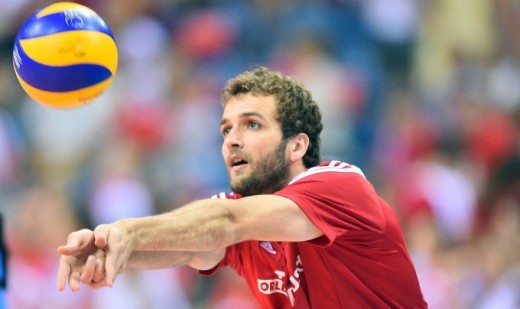 7. Ivan Zaytsev
Ivan Zaytsev is an Italian volleyball player of Russian descent, member of the Italian men's national volleyball team and Italian club Modena Volley, bronze medallist at the London 2012 Olympic Games, European Championship silver medalist (2011, 2013), World League bronze medalist (2013, 2014), Italian Champion (2014) and Rio Olympic silver medalist.
He made his debut with the 2008 Italian men's national volleyball team. Zaytsev was named "Best Server" in the 2013 European Championship During the World League 2014, Zaytsev was the top scorer and team leader and Italy won the bronze medal. In the 2013 and 2014 editions he and his teammates captured two consecutive bronze in the World League, the latter being played in Florence in Italy. He was called to the Poland World Championship 2014.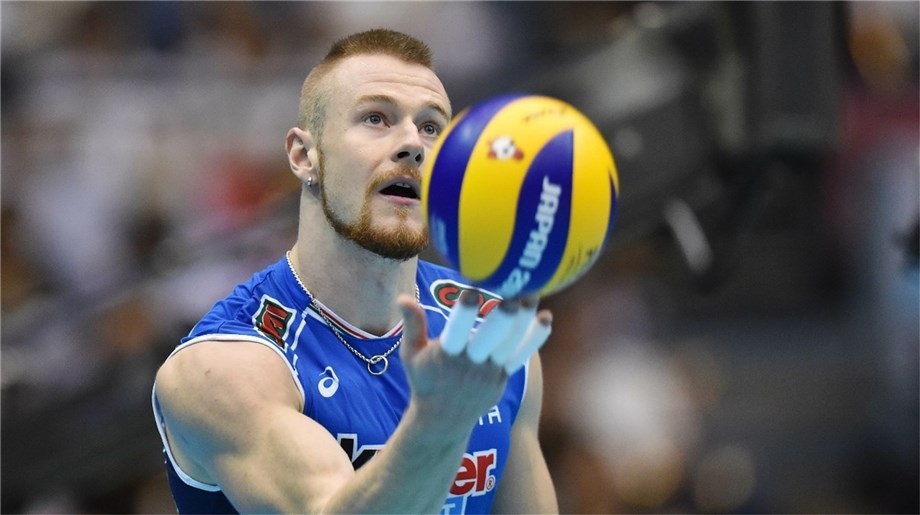 6. Max Holt
Maxwell Holt is an American volleyball player who is a member of the U.S. men's national volleyball team and Azimut Modena, an Italian club. He was 2013 NORCECA Winner, 2014 World League gold medalist and 2015 World Cup gold medalist. At the 2016 Summer Olympics he won bronze medal.
Holt was a part of the U.S. Country Junior Men's Squad from 2005-2007. He participated in the 2005 Four Nations Tournament, the 2006 NORCECA Men's Junior Continental Championship and the U21 World Championship FIVB Volleyball Men's where the team took seventh place. In 2009 Holt joined the National Team, making his Pan American Cup debut.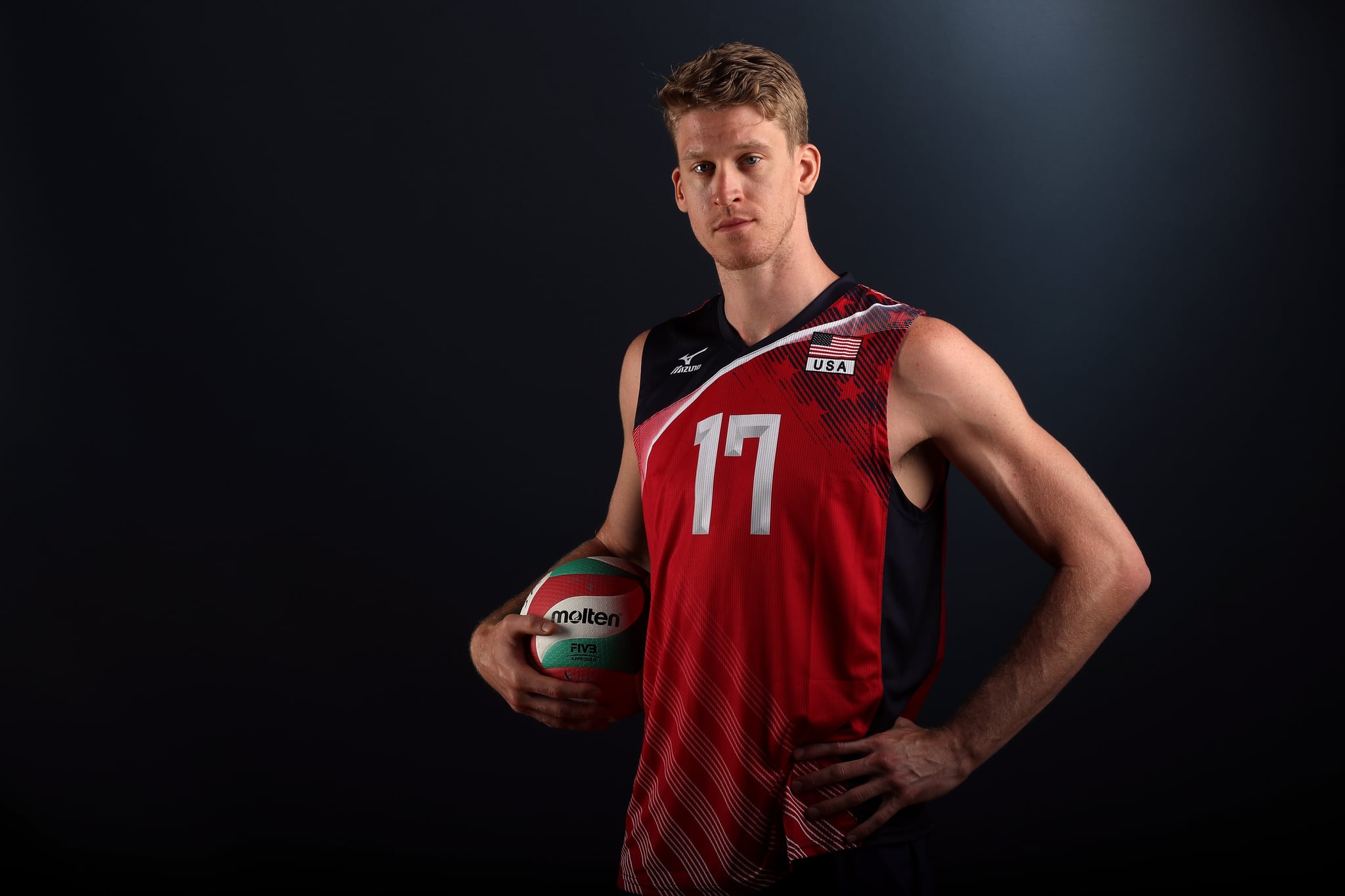 5. Facundo Conte
Facundo Conte is an Argentine volleyball player who is a member of Argentine men's national volleyball team and Shanghai Golden Age Chinese club. He was a 2012 Summer Olympics participant, gold medalist at the 2015 Pan American Games, silver medalist at the 2011 South American Championship. He was a part of the Skra Bełchatów team that won the 2014 Polish championship, and the Shanghai Golden Age team that won the 2017 and 2018 Chinese championship.
Facundo was born in argentine Vicente López. His father, Hugo Conte, is a former volleyball player, part of the team that was bronze medallist in the 1988 Olympics. He finished his secondary studies in Olivos at Centro Cultural Italiano.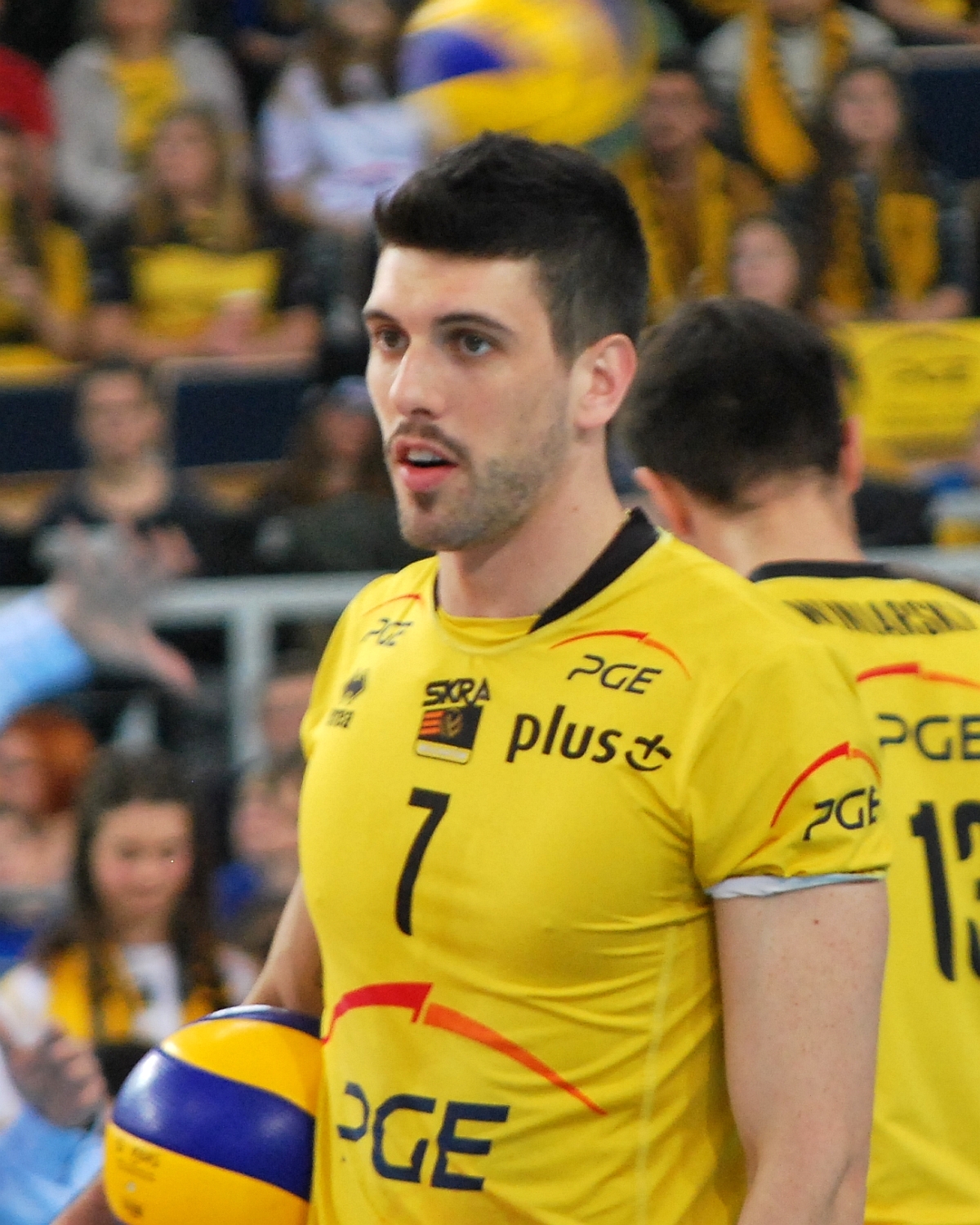 4. Evandro Guerra
Evandro Guerra is a male Volleyball player from Brazil. He is part of the national men's volleyball team for Brazil. He plays for Sada Cruzeiro on club level. At the 2016 FIVB Club World Championship, Guerra picked Best Spiker.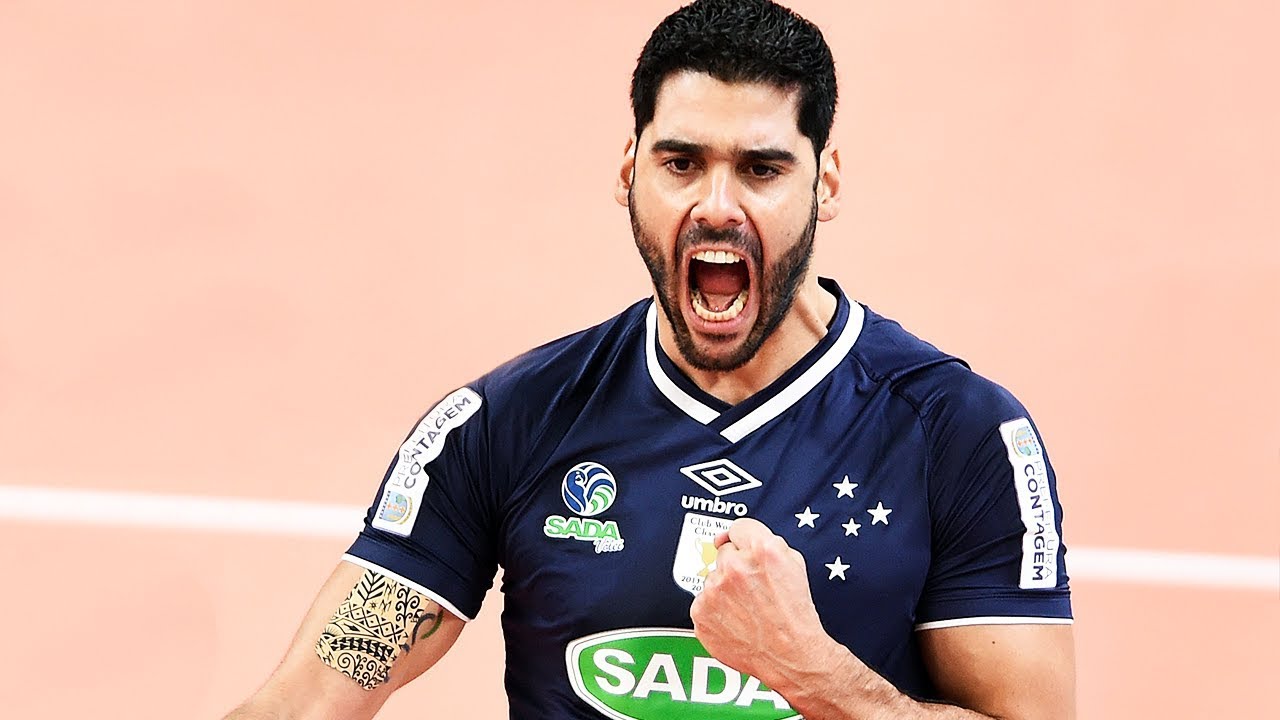 3. Saeid Marouf
Mir Saeid Marouf Lakerani is a volleyball-setter from Iran. He's the Iranian national team's captain. At the 2014 World League and 2008, 2012 and 2016 Olympic qualifying tournaments, he was named Best Setter, as well as most valuable player at the 2013 Asian Championship. He took part in summer Olympics in Rio 2016.
For Iran's boys national volleyball team, Marouf's first national game was in 2001 and four years later he joined the Iranian men's national volleyball team. In 2007, Marouf became a regular member of the men's national team, but due to disputes and differences, Marouf chose not to continue playing for men's national team in 2011, but he eventually returned to the team in 2012 and after then-head coach Julio Velasco former captain Alireza Nadi was not invited to the squad, Marouf has since become team captain.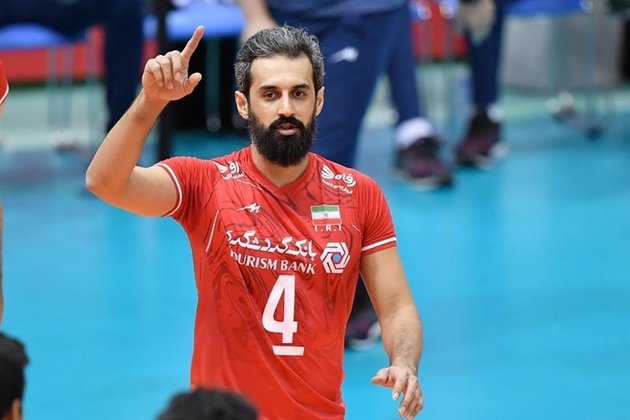 2. Earvin Ngapeth
Earvin N'Gapeth is a French volleyball player, part of France's national volleyball team and Zenit Kazan, a Russian club. He was European Champion in 2015, World League gold medallist (2015, 2017), French Champion (2010), and Italian Champion (2016).
He debuted in professional volleyball in the 2008-09 season, hired by Tours VB, where he played for three seasons and was Pro A League winner. He was hired in the Cuneo Piemonte Italian team in Series A1 League in season 2011-12, where he remained for two seasons. He had reached the CEV Europe League final with the squad. N'gapeth transferred to Kuzbass Kemerovo in the following year, a club competing in the Super League; however, he left the team during the season and returned to Italy, wearing Modena's shirt in Series A1.
On 7 October 2010, during the World Championship held in Italy, he was dismissed from the national team on disciplinary grounds. He returned to the national team at the 2011 European Championship. Served at the 2014 World Championship held in Poland in 2014. France lost the bronze medal match with Germany, and ended fourth. He was one of the key participants in the bid for the 2015 World League championships.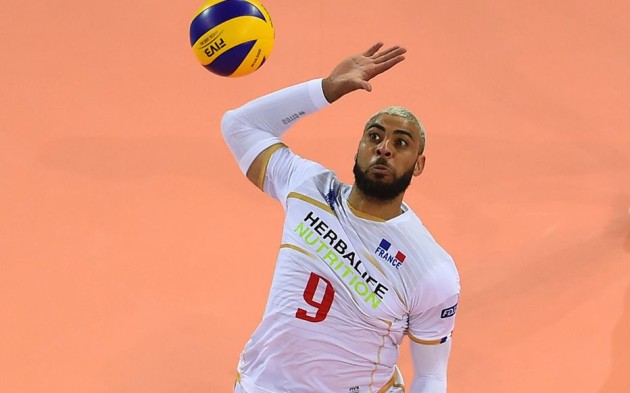 1. Gavin Schmitt
Gavin Charles Schmitt is a Canadian volleyball player who, at the 2013 NORCECA Volleyball Championship in Langley, Canada, began playing volleyball in Saskatoon for the Saskatchewan Huskies volleyball club and eventually went on to win the silver medal with Canada's national men's volleyball team.
From 2009 to 2012, Schmitt played in South Korea's V-League for the Daejeon Samsung Bluefangs, where he led the team to three consecutive MVP-winning titles in the seasons 2009–10 and 2011–12.
Schmitt led the national team in scoring six of the seven games he played for Canada at Poland's 2014 World Championship, where Canada finished seventh in the 18-time championship since 1949 for its best result ever.