Aston Martin One-77 — $1.87 Million
The Aston Martin One-77 is a two-door, two-seater flagship sports car manufactured by British automaker Aston Martin. The car was first shown at the 2008 Paris Motor Show, though a "Savile Row tailored top" remained largely hidden throughout the show. It was fully revealed at the 2009 Geneva Motor Show, and deliveries from early 2011.
The One-77 features a full carbon fiber monocoque chassis, a handcrafted aluminum shell, and a 7.3 L; 446.2 cu in (7,312 cc) DOHC 4 valves per V12 cylinder engine with Variable Valve Timing rated at 559 kW (760 hp; 750 hp) at 7,500 rpm and torque at 5,000 rpm (553 lbft). When the first car was delivered, Aston Martin claimed that the engine was the most powerful, naturally aspired engine in the world.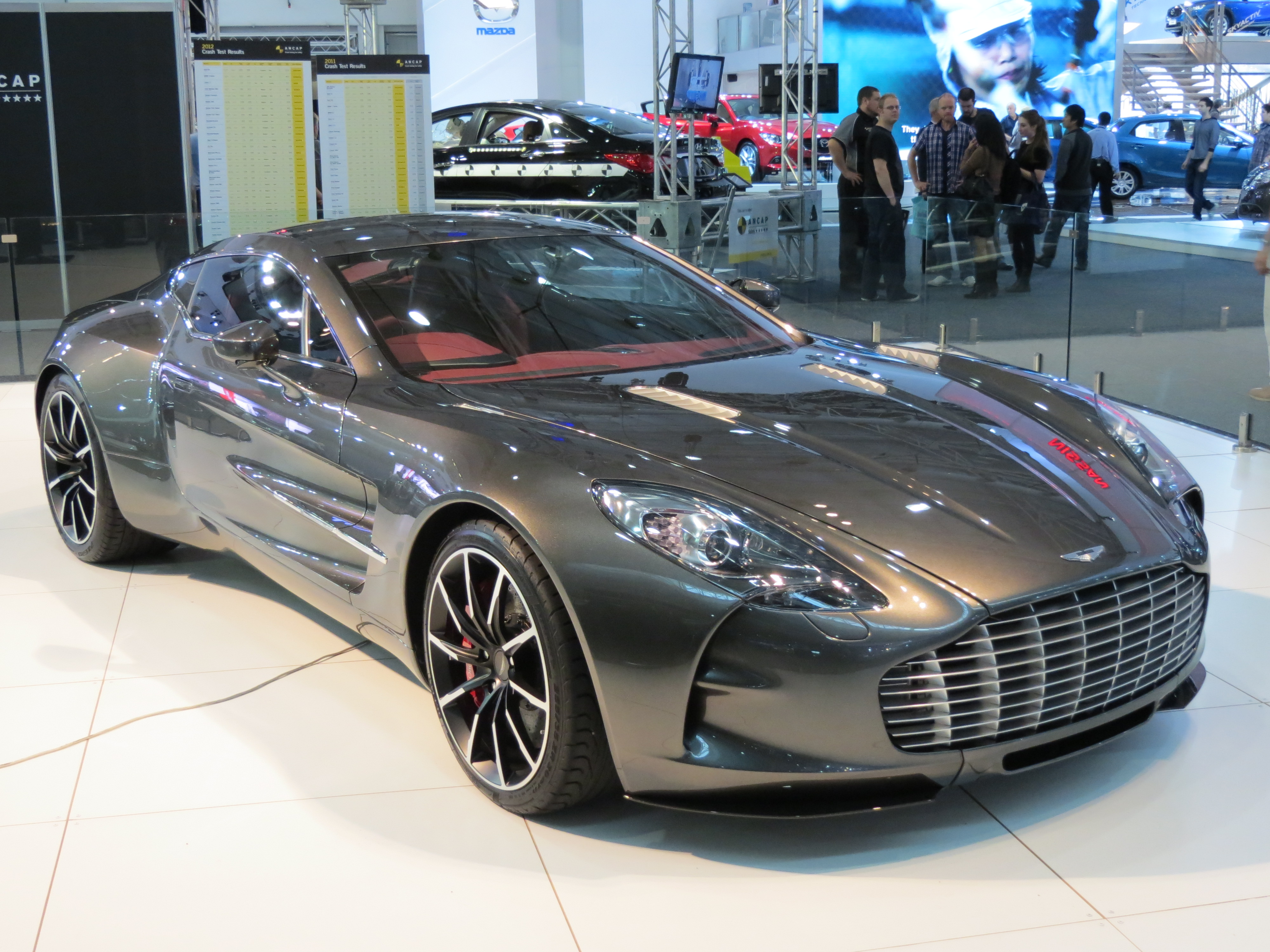 Lamborghini Murcielago — $354,000
The Lamborghini Murciélago is a sports car produced between 2001 and 2010, by Italian automaker Lamborghini. The Murciélago was launched as a coupé in 2001, as a successor to the Diablo and flagship of the automaker's range. For the 2002 model year the car was first available in North America. The first new version of the maker in eleven years, the car was also the first new model of the brand owned by German parent company Audi, which is owned by Volkswagen. The Murciélago is designed by the Peruvian-born Belgian Luc Donckerwolke, the head of production for Lamborghini from 1998 to 2005.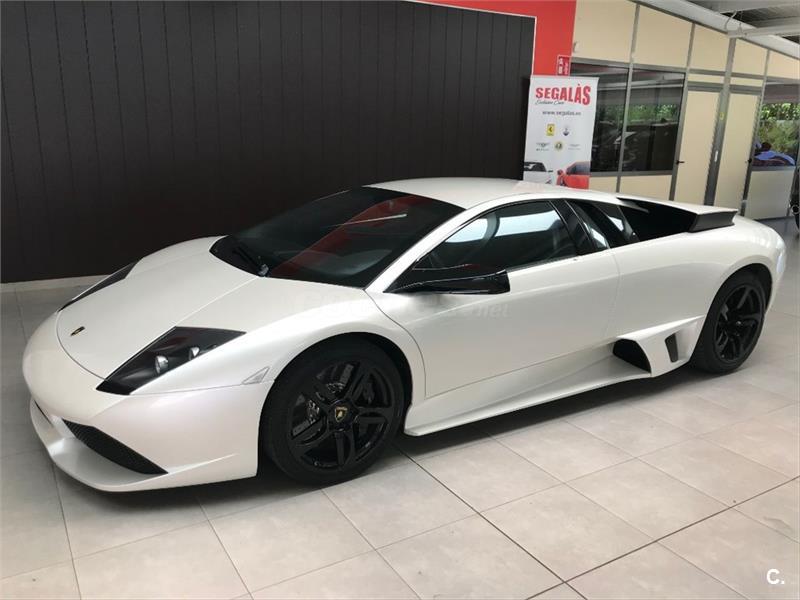 McLaren MP4-12C — $140,000
The McLaren MP4-12C, later simply referred to as the McLaren 12C, is a McLaren Automotive engineered and built sports car. It is McLaren's first ever production car entirely designed and built, and their first road car produced since the McLaren F1, which ended production in 1998. The final design of the car had been unveiled in September 2009 and introduced in mid-2011.
The MP4-12C uses a carbon fiber composite frame and is powered by a twin-turbocharged V8 engine twin-turbocharged McLaren M838 T 3.8 L (3,799 cc), which produces approximately 600 PS (592 hp; 441 kW) at 7,500 rpm and approximately 600 N (443 lbfft) at 5,600 rpm torque. The car takes advantage of Formula 1-sourced technology such as "brake steering," where the rear inside wheel brakes to eliminate understeer during fast cornering. Power is transmitted to the wheels through a SSG-manufactured dual-clutch seven-speed transmission. The entire drivetrain is McLaren's first to design and manufacture entirely in-house.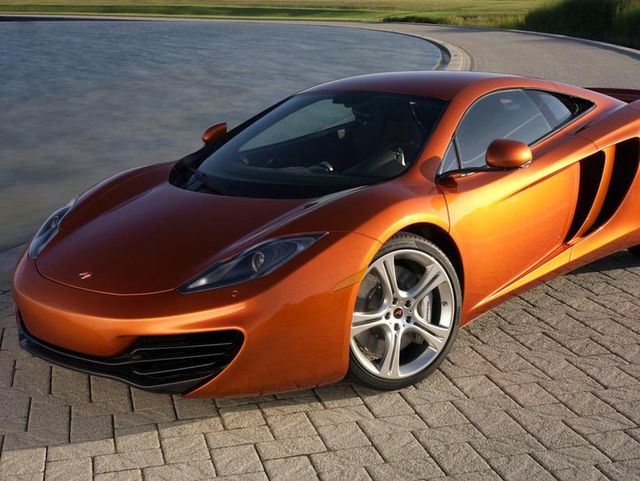 Bentley Mulsanne — $300,000
The Bentley Mulsanne is the flagship model of the Bentley series, designed for visionaries with the power to turn their ideas into reality. The finest handmade car in the world stands for the best blend of luxury and performance. The range provides three popular vehicles to choose from: the Mulsanne, the Mulsanne Speed for more aggressive driving, and the Mulsanne Extended Wheelbase for those who prefer to travel in the back with extra legroom and comfort.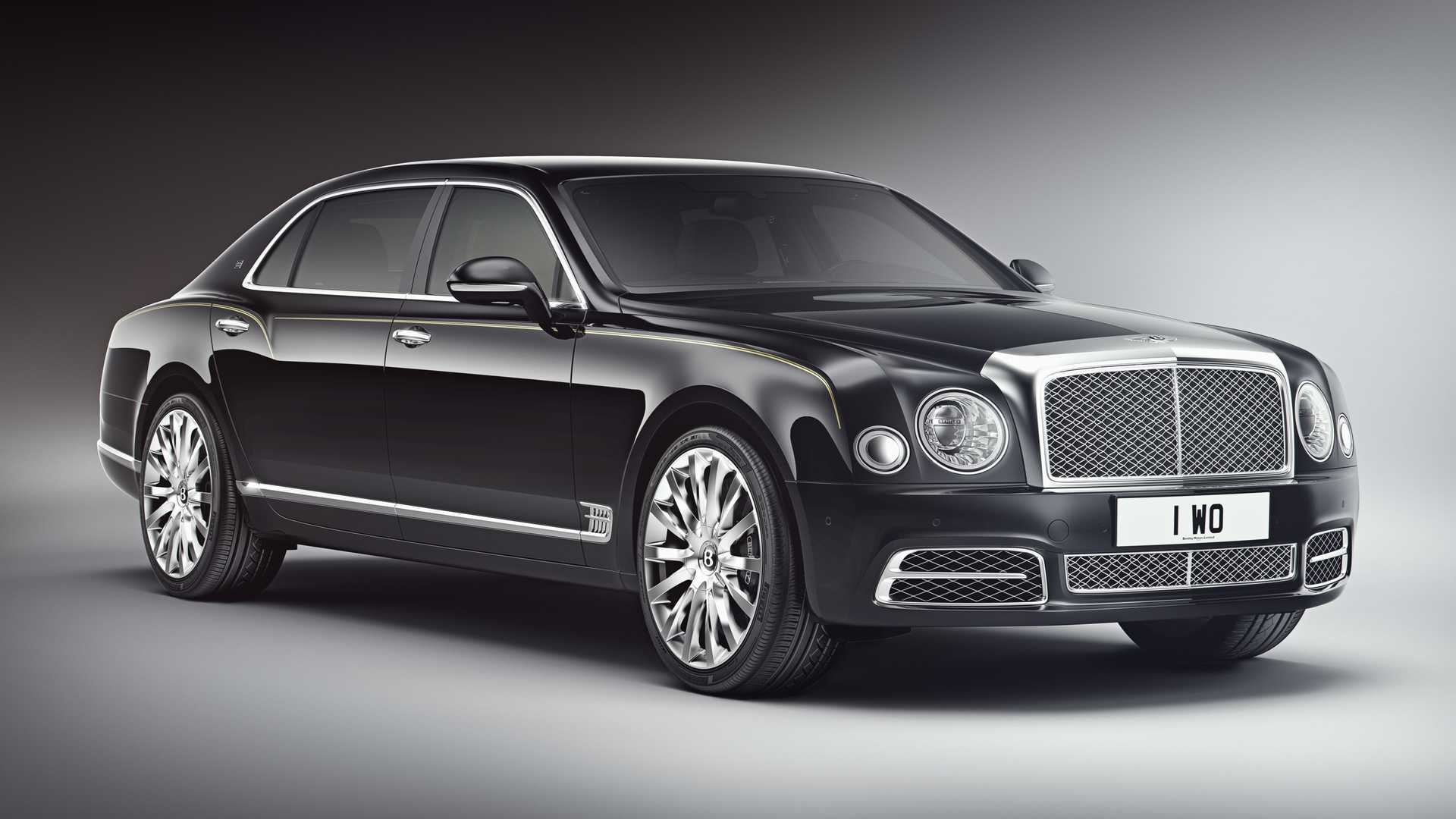 1961 Aston Martin DB4 GT Zagato — $13 Million
1961 Aston Martin Zagato DB4 GT. … It was designed to take the Ferrari 250 GT roller coaster that dominated the World Sportscar Championship by a shot. It was sold mainly to private race teams but they built at least 4 of the 19 cars as road cars.
The success of the original DB4 GT Zagato, through the collaboration of Aston Martin and the Zagato works in Italy, resulted in two successive waves of cars based on DB4s being made into "Zagatos.' We are named cars with "Sanction II" and "Sanction III." A non-authorized but lucrative private industry has also emerged to modify original DB4 GTs into "Zagato" replicas to meet market demand for Zagato high-quality recreation.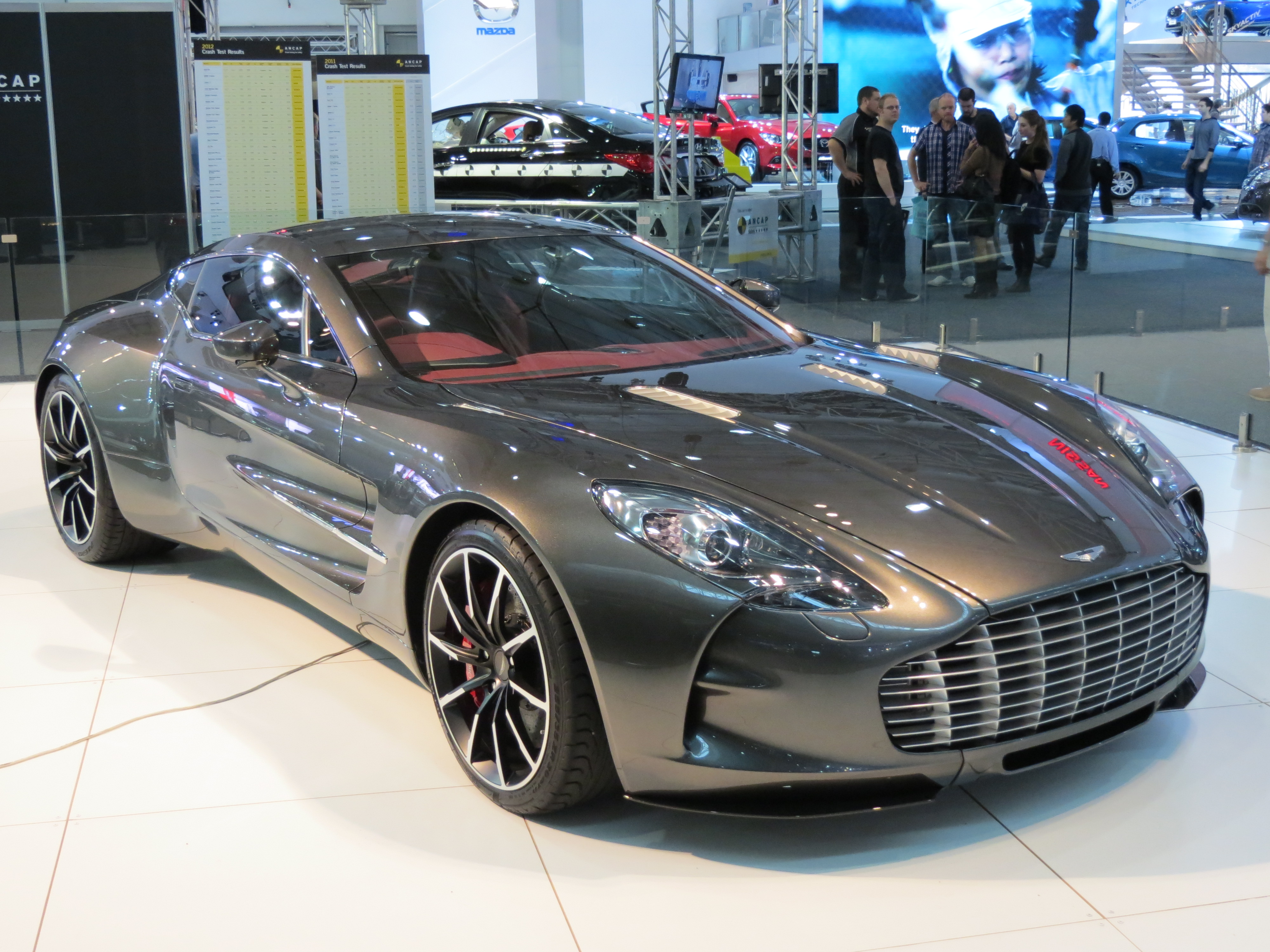 962 Ferrari 250 GTO — $48,405,000
The Ferrari 250 GTO is a GT car manufactured by Ferrari from 1962 to 1964 for homologation in the Grand Touring Car category of the FIA Group 3. It was powered by Tipo 168/62 Colombo V12 engine from Ferrari.
The "250" in its name signifies the displacement of each of its cylinders in cubic centimetres; "GTO" stands for Gran Turismo Omologato, Italian for "Grand Touring Homologated." Only 36 of the 250 GTOs were made between 1962 and 1964. It includes 33 cars identical to the Ferrari 250 LM with 1962-63 bodywork (Series I) and three with 1964 (Series II) bodywork. Four of the older cars from 1962-1963 (Series I) were upgraded to series II bodies in 1964.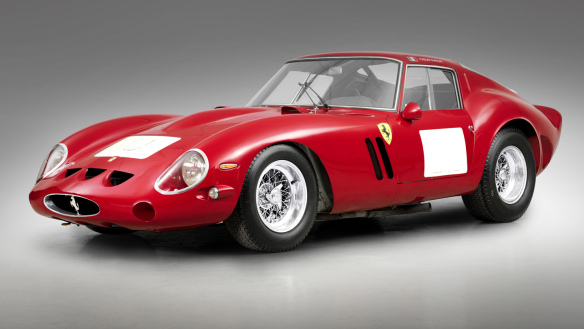 Maserati GranTurismo Sport — $306873
All GranTurismo models are powered by a 4.7 liter Maserati V8 engine. This small, lightweight engine, developed by Ferrari, produces 454 horsepower, 384 lb-ft torque, and revs to an impressive 7,500 rpm. It communicates the legendary sound that could only come from an all-Italian heavy, naturally aspired V8.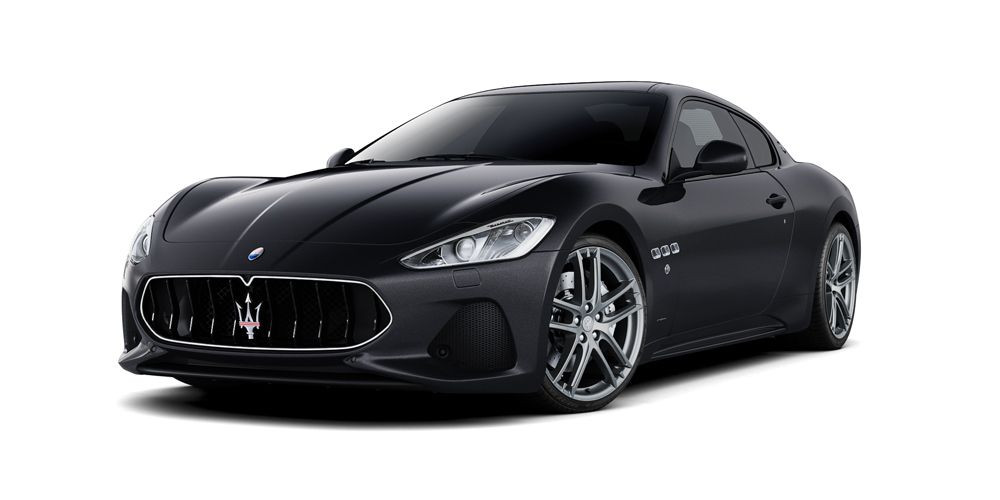 Ferrari 250 California — $48.4 million
The Ferrari 250 is a series of sports cars and grand tourers that were designed by Ferrari between 1952 and 1964. The earliest popular line from the brand, the 250 series includes several models built for road use or sports car racing. The use of a 3.0 L (2.953 cc) Colombo V12 engine developed by Gioacchino Colombo is characteristic for 250 series cars. The 275 and 330 series cars were replaced. Early Ferrari 250 cars were fitted with either Pirelli Stella Bianca Crossply tyres, or 185R16 Cinturato radial tyres, 16 "Borrani wheels, and 185R15 Pirelli Cinturato wheels.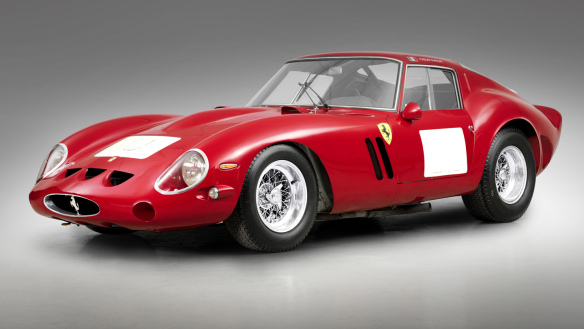 Most of 250 road cars share the same two wheelbases, 2,400 mm (94.5 in) for short wheelbase (SWB) and 2,600 mm (102.4 in) for long wheelbase (LWB), respectively. The majority of convertibles used model SWB.
Porsche 911 Turbo — $161,800
For unprecedented power, driving dynamics and comfort, Porsche introduces the new generation 911 Turbo S. … The Turbo-specific eight-speed Porsche Doppelkupplung (PDK) reduces the sprint to 2.7 seconds (0.2 seconds faster) from zero to 100 km / h, though top speed is unchanged at 330 km / h.
Jaguar E-Type
The Jaguar E-Type, or the Jaguar XK-E for the North American market, is a British sports car manufactured between 1961 and 1975 by Jaguar Cars Ltd. The model was created as an icon of the motoring world by its combination of beauty, high performance and competitive pricing.