If you are looking for best page making plugin for wordpress to create page as per own way .So this is all about Best Wordpres landing page plugins 2019 .
1. Landing Pages
Landing Pages is a great plugin that is geared towards growing your email list. It comes with a handy visual editor that lets you view changes as you make them in real time. Your campaigns can be easily optimized by using the included and detailed conversion statistics. Landing Pages supports A/B testing so you can test several versions of a page in order to decide which one converts the best.
2. Beaver Builder
Beaver Builder is a popular WordPress landing page plugin. It comes with dozens of ready-made templates that you can use as starting point for your landing pages. If you're a WordPress user, finally get complete control of your website.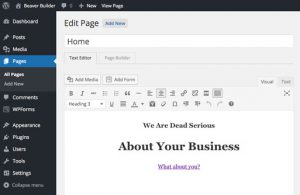 Our page builder plugin works with your existing website. Building beautiful, professional pages and is as easy as dragging and dropping.
3.Elementor
I have to admit I'm kind of impressed by Elementor. I've experimented with a number of similar plugins, and I have to admit that Elementor is possibly the easiest to grasp and the most functional for everyday use.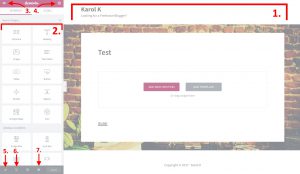 With Elementor's unique features, you can create websites that have that certain 'designer touch'. Among our page builder features are: Box Shadows, Background Overlays, Hover Effects, Headline Effects, Animations, Shape Dividers, Gradient Backgrounds and much more.
4.Page Builder By site origin :
SiteOrigin Page Builder is the most popular page creation plugin for WordPress. It makes it easy to create responsive column based content, using the widgets you know and love. Your content will accurately adapt to all mobile devices, ensuring your site is mobile-ready .

Page Builder works with standard WordPress widgets, so you'll always find the widget you need. We've created the SiteOrigin Widgets Bundleto give you all the most common widgets, and with a world of plugins out there, you'll always find the widget you need.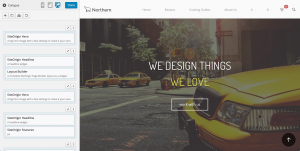 And let rely this one is my favorite plugin to create own page styling in own way  .