Being an entrepreneur is all fun until you realize that you're actually not as experienced as others. Your knowledge might not be at the same level as those who've been in the business for twenty years and that scares you.
Best Books On Entrepreneurship
1. How to Win Friends and Influence People by Dale Carnegie
This book is guaranteed to change your life forever. Not only will it teach you all the do's and don'ts of the social life, but it will also teach you how to be a better entrepreneur.
We all know that the digital age has made it harder to be influential outside of the Internet, which is just as important as web influence, but Dale Carnegie breaks down all the steps you need to take in order to make friends with everyone you meet. It teaches you the etiquette of how to overcome competition or how to win over people who are close-minded or simply not interested in your pitch. Every entrepreneur needs to read this book at least once a year, it's a business classic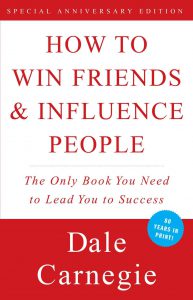 2. The Psychology of Selling by Brian Tracy
Every entrepreneur knows that the key to a good business is good sales technique. Not only do you have to sell your product, but you also have to sell yourself and your idea. Having a great product doesn't do anything if you don't know how to approach the person and make them fall in love with you and the product.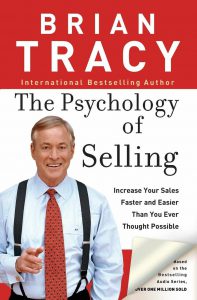 This book by Brian Tracy gives you valuable information and strategies about how to make more selling by focusing on one thing – the person. Sometimes entrepreneurs forget the basics of selling and jump right over to getting results, but in order to get results, you need to know the basics. Brian Tracy goes over those major points thoroughly.
3.Think and Grow Rich by Napoleon Hill
This book has been dubbed the Granddaddy of All Motivational Literature, and it was actually the first book that gave a prescription of what it takes to be a winner.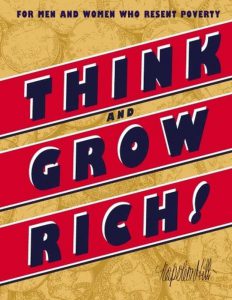 Napoleon Hill draws from the stories of millionaires like Henry Ford, Andrew Carnegie, and Thomas Edison to illustrate the principles he put forth.
4. The Lean Startup by Eric Reis
A lot of startups end up failing, but many of these failures are actually avoidable. The Lean Startup provides a different approach that is now being adopted all over the world and changing the way that companies are developed and products are being launched.
In The Lean Startup, Eric Reis describes what is required for a company to penetrate the fog of uncertainty in order to discover a path to a sustainable and successful business.
5.The E-Myth Revisited by Michael E. Gerber
n a revised edition of the 150,000-copy bestseller, The E-Myth, Michael Gerber refutes some of the myths that surround starting your own business and shows just how commonplace assumptions can end up getting in the way of being able to run a successful business.
Gerber succeeds in walking the reader through the steps that occur in the life of a business, from infancy, through the pains of growing as an adolescent, to the perspective of the mature entrepreneur.
6.Rework by Jason Fried
Most of the business books that you get today will give you the same advice: draft a business plan, study the competition, look for investors, and all that.
However, Rework shows you a more effective, easier and faster means of succeeding when running a business. By reading it, you'll be able to know why some plans are harmful, why you don't really need to get investors, and why you're better of shutting out your competition.