10. Ditch The Diets
This is probably the most important item on the list. Delete all diets from your life from this moment. No more keto, no more paleo, no more veganism, no more vegetarianism, no more watchers of weight, no more Jenny Craig, and all the time. You gain 11 pounds for the effort each time you go on a diet (after the diet fails: and it always does).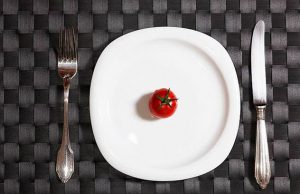 Why is that happening? Physiologically, diets aim to limit the nutrients you need (weight watchers: no fat; keto: no carbs), and when your diet fails, the body can catch up with a nutrient (although new research now suggests that stomach bacteria can play a major role in this). And we fail psychologically because the diet tells you not to have something that you really want. When the diet comes to an end, the entire mind and body will start working against you. This can cause bad habits to have a snowball effect that makes things worse. That, of course, is the modern dietary binge / purge type.
9. Ditch The Exercise
There's no melt-down! I wasn't thinking about stopping all the exercise. Yet vigorous and long-lasting exercise? Dump it. Dump it. For now at least. Remember the old "work up an appetite" phrase? In other words: hungry workout. This is the natural consequence of intensive workout and it is also the reason that when we join the gym to lose weight, we are recommended to compensate for diets involving 6 or even more meals per day: but these are usually meals consisting of meagre nutrients and lots of fillers (mostly vegetables).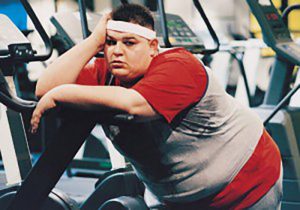 So why are you going through the pain? Don't, don't. Ditch the gym and incorporate exercise as a part of living into your daily life: stroll to the milk shop, park farther away from the office door, dance around your kitchen when no one sees. As you get older, it's really important to be smoother and more versatile. Reflect on a salad that does nothing for your appetite, not on sweat pouring down your forehead until you chow down. This "gym->salad" loop is a form of voluntary coercion if you look at it objectively.
8. Eat Three Meals
This is conventional wisdom, and it follows logically that the 6 + meals a day idea is dismissed. Eat 3 meals a day. I know that cavemen ate only when they could (which wasn't every day) and that breakfast is a modern invention, but that doesn't mean three square meals should be anathema. Besides this strange idea that you literally have to graze like a cow throughout the day, there is even a weird theory that eating so many hours before bed would make you fat. How ridiculous! Due to the hands ' position on the clock, calories don't change. Eat breakfast, lunch and dinner and have a good meal at every meal.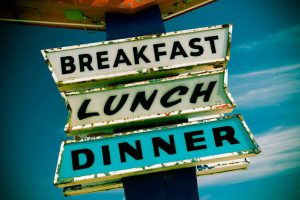 Common sense basically means having one big meal and two smaller meals a day. This looks like a little breakfast, a small lunch, and a big dinner for most of us. Many European countries have their main meal at lunchtime (although they are becoming less numerous). Hey, and if in most parts of the world (except America) you are a Catholic, don't forget: no meat on Fridays!
7. Don't Snack
That's quite simple, right? And there's a lot of this list, but that shows how bad things have become that we even need to write a list that advises you not to eat more food than you need. Snacking is about passing the time or alleviating boredom in almost every situation. A busy person does not eat snacks unless he wants to stick to a gym routine that includes six meals a day or follows the recommendation of the government to eat up to 10 pieces of fruit and vegetables a day.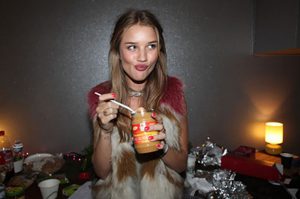 What a strange advice: a government commission decreed that we should eat 10 fruits or vegetables a day without any caveats whatsoever. It's absurd. Have some vegetables in your snack with your meal and some fruit and that's it. Until refrigeration was invented for the mass transportation of food around the world, all nations had no idea of most of the fruits and vegetables we have today. Children in England had blown their minds when they first saw bananas following rationing during the war.
6. Keep It Real
Try to keep the food fresh. Here's a good way to put it: it's nice to go if God made it. Natural food is your best choice. A gimmicky way to look at this (which is actually surprisingly accurate) is to ban anything in the supermarket's center aisles. You typically have the fresh food in the periphery, and the shelves of chips, cookies, cakes and other delicious poisons are in the centre. In fact, supermarkets are designed to give the illusion when you enter that they sell healthy, fresh goods. The supermarket villains ' real coup was to merge the farmers ' market with the dry goods shop.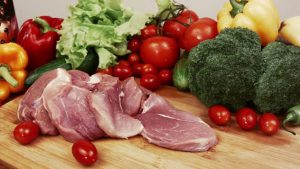 I dare to experiment with you and see if you can go a whole week without going into the dark middle aisle recesses. Feed from the edges absolutely. And here's food for thought: if we all did this (hint: how much plastic waste would be in our homes before the 1930s,)? Governments are busy banning straws and plastic shopping bags when they should be banning the whole supermarket idea! I think supermarket chains have too much money to offer governments to do what is really right rather than what is "visibly right." Ah.   The principle of government.
Pages: 1 2