Holographic Silver Chrome Nails
This holographic silver chrome nail design is great for you if you're after an exceptionally extra but also very on-trend look. When the nails are transformed into holographic ones, it allows the nail to reflect a range of different colours. You have extra creative freedom because this style is out of the ordinary, so be as wild or as tame as you wish.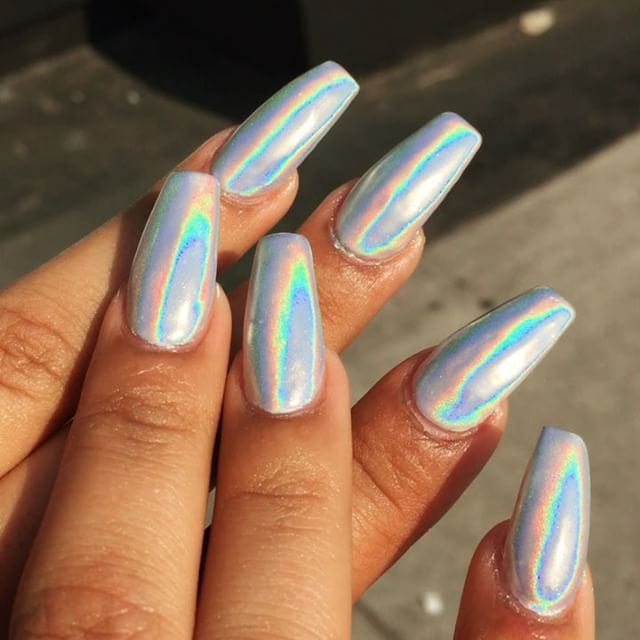 Holographic Pink Chrome Nails
Every time we think of the word ' holographic ' it always brings an outer-space image. The colors of the rainbow which appear when a holographic effect is given to the nails are absolutely mesmerizing. Channel, with that fresh set of pink holographic-chrome nails your inner goddess.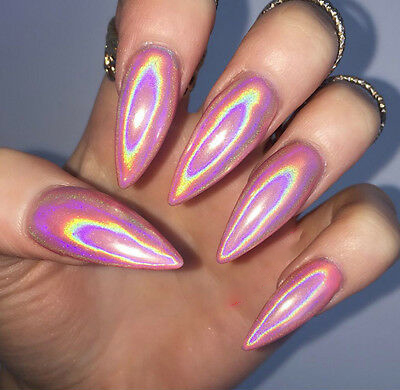 Gold Chrome Nails
Gold chrome design works exceptionally well with different nail shapes, so why not try something new for your next nail look like the ballerina style! Add that extra sparkle to your everyday look with chrome nails of bright and bold gold. This effect is created through the application of chrome powder to yellow or white base colour. The shimmering effect appears once the chrome powder is applied. Depending on how much pressure you apply, the outcome will be how much shine will show.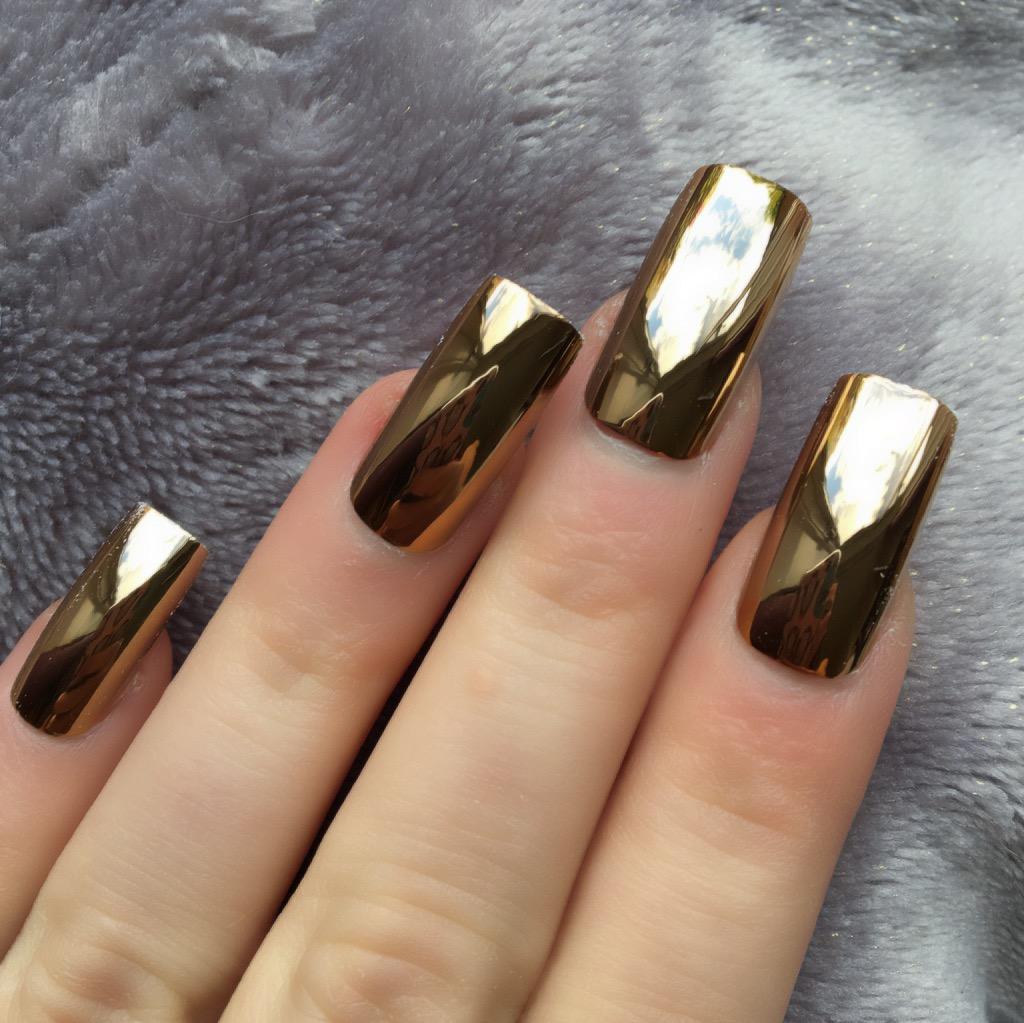 Chrome Nails With Glitter
What better way to shine than having a manicure with chrome nail glitters. With this design you can be creative in both the application of color and the form of the nail. For both the base layer and the glitter on top you have unlimited colors to choose from. Find the simplicity and ease in the design of this Chrome Nail.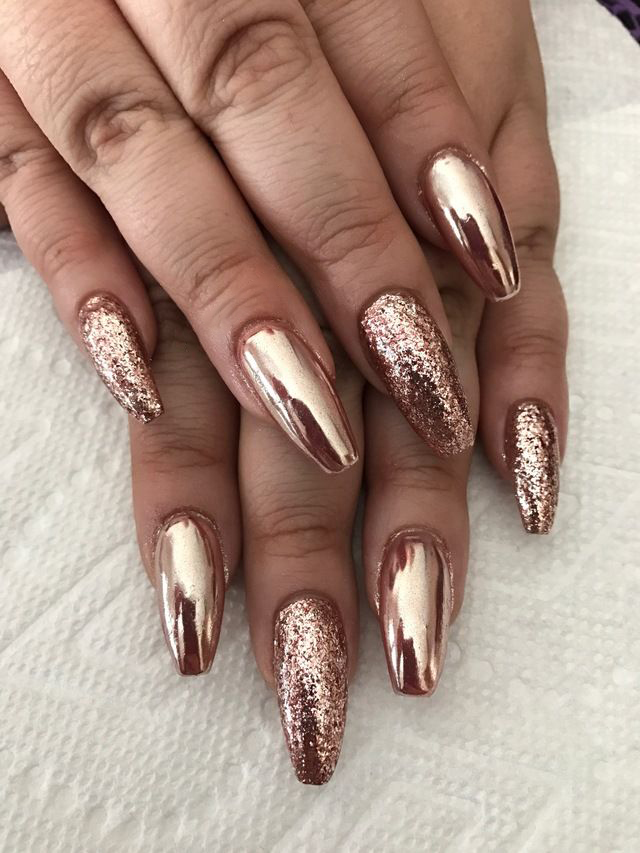 Chrome Leopard Print Nails
Whether you have almond nails or are more in the shape of a mountain peak, this design will suit any aspect. With stick-on nails, you can achieve the chrome-style, or get your nail artist to create the gold nails and drown the leopard spots on top. With this perfect nail look, you'll receive compliments left, right, and middle.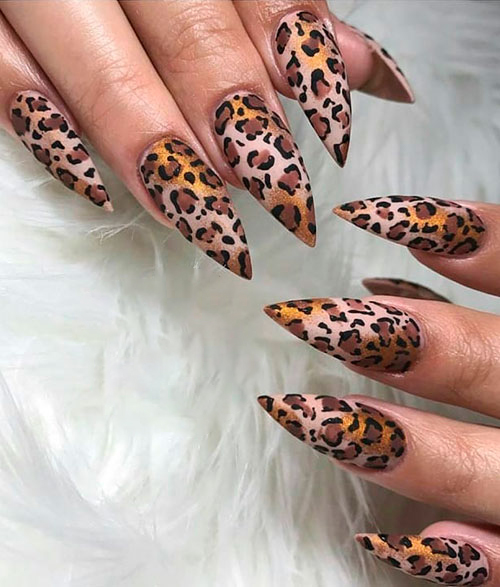 Read In the Next Page 
Pages: 1 2